You are here
Fall

Hanover

Taught by Gordon Henry, an Anishinaabe poet and author, this class taught me to explore Indigenous storytelling within digital contexts. I took this class with only seven other classmates, allowing us to really engage with films, comic books, and television shows in Indigenous languages or produced by Indigenous artists.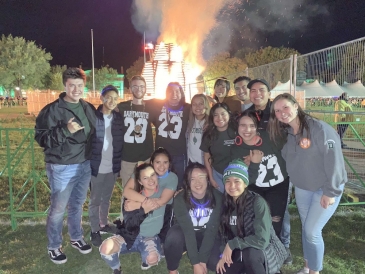 Happy Indigenous Peoples' Day!
Eating dinner with my fellow Native students and hearing them introduce themselves in the languages of their tribes and peoples was not only uniquely beautiful but enriching in a different way entirely.
Thirteenth Time's the Charm!
As of September 1st, 2019, I completed the latest in my life's series of move-ins — #13 is one for the books, but most importantly, one for the blog.
Pages