A Notable Network
Whether leaders in government, industry, or the nonprofit sector, our alumni embody qualities that set them apart in the world. Qualities like ethical leadership, diligence, versatile intelligence, creativity, moral courage, and the street smarts to navigate volatile professions like politics and the entertainment industry.
"That which you end up doing in the service of something greater than you - even if it means that you feel lesser, humbler, even worthless by comparison - by honoring the humanity of others, that will allow you to get in closer touch with your own."
— Jake Tapper '91, Chief Washington Correspondent, CNN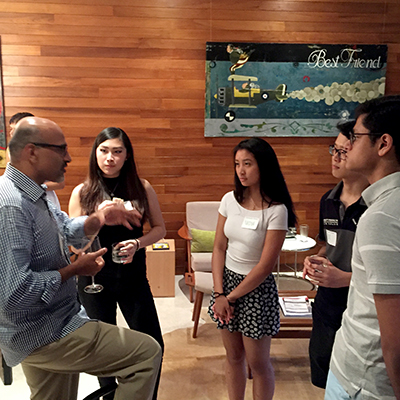 80,000 Strong
Dartmouth students graduate into a global network of nearly 80,000 active Dartmouth alumni.  One of the most tight-knit alumni groups on the planet, Dartmouth graduates keep in touch, serve as trusted advisors and mentors, and help one another climb ladders, enter markets, and reach their highest professional and personal objectives. Wherever in the world a Dartmouth graduate needs an introduction or some local advice, the network is up and running and ready to help.
Who's Who
Nobel laureates, government leaders, judges, scientists, writers, scholars, journalists, entertainers-Dartmouth alumni have distinguished themselves in all fields. More than 164 have served in the U.S. Senate and U.S. House of Representatives. Here's a sampling of alumni who have been significant influencers in their fields:
Art and performing arts: Michael Arad '91, designer World Trade Center 9/11 memorial
Humanities: Theodor Geisel (Dr. Seuss) '25, writer and illustrator
Engineering: William Kamkwamba '14, author of The Boy Who Harnessed the Wind
Physical and life sciences: K Barry Sharpless '63, Nobel Prize in Chemistry
Social sciences: Kirsten Gillibrand '88, U.S. senator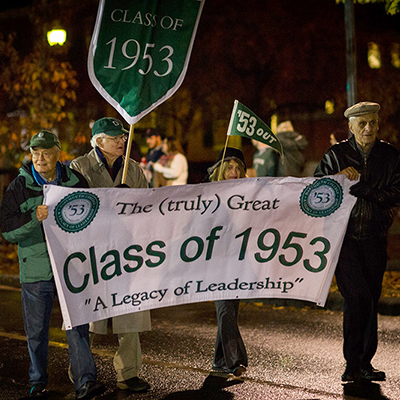 Lifelong Engagement
Dartmouth graduates overwhelmingly tend to thrive after Commencement and remain forever at the core of our community.  Alumni also tap Dartmouth's myriad support systems, such as the Center for Professional Development. The CPD supports students and alumni every step of the way-from their first term on campus through a lifetime of growth, learning, and leadership.
Distinguished Scholars
Many Dartmouth graduates go on to careers as scholars and noted researchers. Dartmouth graduates' rate of admission to law and medical schools is consistently well above the national average. They also compete successfully for the most prestigious scholarships and fellowships—Rhodes, Marshall, Truman, Udall, Goldwater, Fulbright, and dozens more.