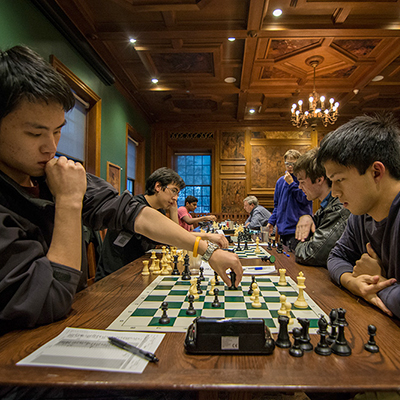 Dartmouth offers such an abundance of events and activities that a common complaint is an insufficient time to enjoy them all. The Outdoor Programs Office (OPO) helps create opportunities for members of the Dartmouth community to explore and enjoy the amazing natural landscape of New England throughout their time at Dartmouth and beyond. Within OPO, the Dartmouth Outing Club is the oldest and largest collegiate outing club in the country. Anyone—member or not—may stay at their cabins, go on trips, rent gear, and take classes, and funding and grants are available.
Performers and observers alike enjoy Dartmouth's vibrant art scene. Numerous a capella, dance, and orchestral ensembles serenade the student population and the local community on a weekly basis, and theatrical productions—some directed and produced by professionals, many entirely by students—are a highlight of many students' terms. The Hop, short for the Hopkins Center for the Arts, features student instrumental, vocal and dance ensembles, premier visiting performers, films, and free-to-students Metropolitan Opera screenings, while the student coffee shop and lounge One Wheelock offers a weekly open mic night and two Indie music series, Coffeehouse Concerts and Friday Night Rock. Fancy a funny spell? Two student improv comedy groups and regular open-mic stand-up comedy keep the student population laughing.
Dartmouth is also a place for creators: The Hop houses workshops in jewelry, ceramics, and woodworking, where students can attend workshops or be personally guided by expert staff in the project of their choice. Magnuson Center for Entrepreneurship connects and guides students inspired to create their own business, and DALI Lab, an experiential team-based working environment that simulates the start-up atmosphere, designs and develops technology tools to help real-world clients. It also hosts "The Pitch," a termly competition modeled on Shark Tank in which teams from across campus compete to gain funding to put their idea into action.
Jake Tapper '91 on Financial Aid: Meet Awo Adu '22
Whether you wish to pursue a longtime passion or discover a new one, connect with others or explore potential career options, Dartmouth offers myriad clubs and events to explore. Organizations like Sustainable Dartmouth, Coalition for Global Health, Dartmouth Student Consulting Group, Dartmouth Finance Society, Society of Women Engineers, and Society for Black Engineers provide a forum for advice and experimentation in several of Dartmouth's most popular career choices, while numerous newspapers and literary magazines support students interested in writing. Numerous activist and affiliation groups like Divest Dartmouth, Improve Dartmouth, LALACS (Latin American, Latino and Caribbean Studies) and Dartmouth South Asian Student Association build communities of like-minded people to navigate and change both campus and the world beyond it. Learn more about student groups and activities.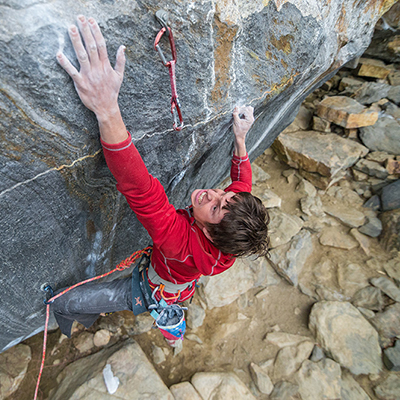 If walking to class isn't enough stretch to your legs for one day, Dartmouth offers a plethora of sports and athletic activities at the varsity, club, and intramural levels, as well as state-of-the-art gym facilities, a bouldering gym, and miles and miles of roads and trails to walk and run. Read more about athletics at Dartmouth.