You are here
Fall

Dartmouth

In this course, we explore what it means to be happy, how we can be happy, and whether happiness is worth pursuing.

Winter

Dartmouth

In this introduction to microeconomics, we learn about relevant economic policies and their impact on our day-to-day lives.

Spring

Dartmouth

This term, I am learning the basics of computer science and coding through Python—a nifty programming language.

Fall

Albuquerque, NM

This term, I am working for U.S Census Bureau as an Enumerator, and as a cook in the hottest new restaurant in town: Tako Ten.

Fall

Hanover, NH

One of my life goals is to learn a third language. So, there's no better way to start than with French I!

Winter

Hanover, NH

In this class, we explore the issues of mark, line, scale, space, light and composition. I'm not naturally a great artist, but I love art and am taking this course to improve my skills.

Spring

Toulouse, France

An introduction to the way of life and society in France.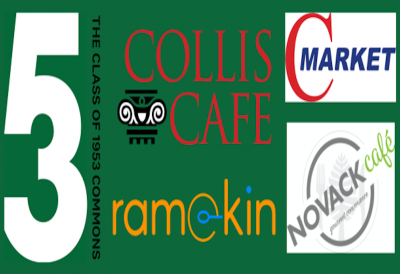 My Favorite Meals on Campus
At Dartmouth, students living on- and off-campus can choose from a variety of meal plans to gain access to any of our six dining options. There are a total of six locations, and each has something great to offer. Here are some of my favorites!
Pages