You are here
Fall

Dartmouth

In this course, we explore what it means to be happy, how we can be happy, and whether happiness is worth pursuing.

Winter

Dartmouth

In this introduction to microeconomics, we learn about relevant economic policies and their impact on our day-to-day lives.

Spring

Dartmouth

This term, I am learning the basics of computer science and coding through Python—a nifty programming language.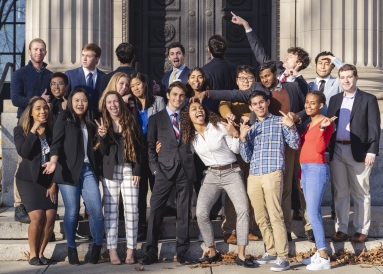 What Does Student Assembly Do?
Student Assembly is Dartmouth's student government and represents the interests of all undergraduate students. Aside from fun projects, Student Assembly gets to work with Dartmouth's administration when making policy affecting all of campus.
Pages