« All Posts by this Blogger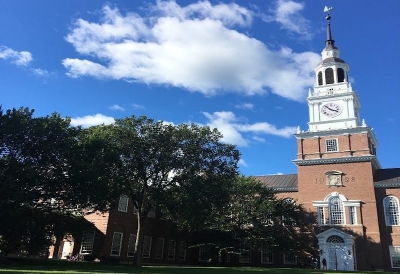 How to Find Jobs and Internships
Finding internships and post-graduation employment can be stressful. There are so many things to consider! What jobs are out there? How do I apply? How do I prepare for interviews? Does my resume look good? And much more… Thankfully, Dartmouth has systems in place to support students in this part of the college journey.
What resources does Dartmouth offer?
The best way to find internship and job opportunities is to connect with the Center for Professional Development (aka the CPD). There, you can schedule 1-on-1 appointments with career coaches who will look through your experience and interests to recommend places where they think you would thrive. Additionally, they can look through your resume and provide you with detailed feedback on what you can add or remove depending on the position that you are applying for. They'll even run you through practice interviews if you like!
What about research?
Unlike most colleges, Dartmouth provides many opportunities for undergraduate students to do research. The best way to find positions, whether it be for an on-term or for an off-term, is by reaching out to professors directly. Professors will often post information on their field of interest and their current work on their respective department website (and will often tell you about it during class). And if you are interested in working on a project with a professor who you have not yet met, cold-email them! If they have positions available, they will often ask you for your resume and schedule an interview; if not, they may know someone who does!
I got an internship. Now what about housing?
Lots of internships provide housing and food stipends. But unfortunately, not all do, so an internship can get quite expensive if it is out-of-state. Thankfully, the CPD has resources to help with this as well! More specifically, they can help by connecting you with an Alumni Club near where you plan on working so they can help you find the best deals and support you throughout your stay. And if your internship is in a large city, like D.C., you can apply for Dartmouth-affiliated housing that will be far cheaper than local rental prices. 
Dartmouth wants its students to succeed both in and out of the classroom. So, if you choose to attend, rest assured that you will have support as you enter the workforce.