« All Posts by this Blogger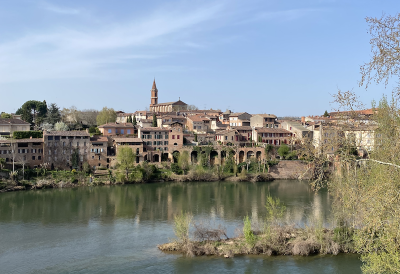 The Study Abroad Experience: Part 2
My time in France was busy from the start. I landed in Toulouse on a Saturday, just in time to make it to my host family's Sunday brunch—one of their favorite traditions. Every Sunday, they take turns hosting a long brunch with family and friends. That week it was a friend's turn in Albi, so we made the drive to the nearby town early in the morning. 
What I didn't know ahead of time is that Albi has lots of history. It has one of the largest, oldest cathedrals in the south of France, and a bridge built in the year 1035. At a distance, the town looked straight out of a Disney movie, with the cathedral walls guarding the city on a hill.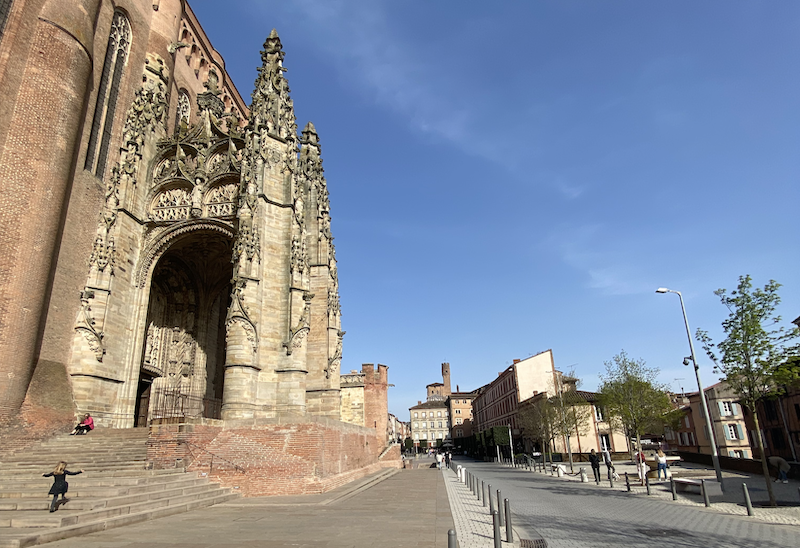 We parked and headed to the apartment. We walked in, and there were about 10 people—all speaking French! Fighting through the exhaustion of jetlag, I did my best to use my French 1 vocabulary to introduce myself to everyone. My accent and talking speed needed work, but they actually told me my French was pretty good (or at least that's what I think they said).
We sat down in the living room and passed around drinks and appetizers—lots of wine, lots of cheese. Then, we moved to the living room for a four-course meal consisting of bread, roasted vegetables, salad, ham, beef, etc. One thing about Sunday brunch is that it takes a while, so you eat a little bit of everything and take time between each dish to chat and help clean up. We sat around the table for about four hours—everything was delicious, and there was a different wine to go with every dish.
Afterwards, some of us went for a walk around town. My hosts are on the older side, so they stayed back, and I went exploring with their friends. They told me about the old buildings around town and led us to see the Tarn River over the main bridge.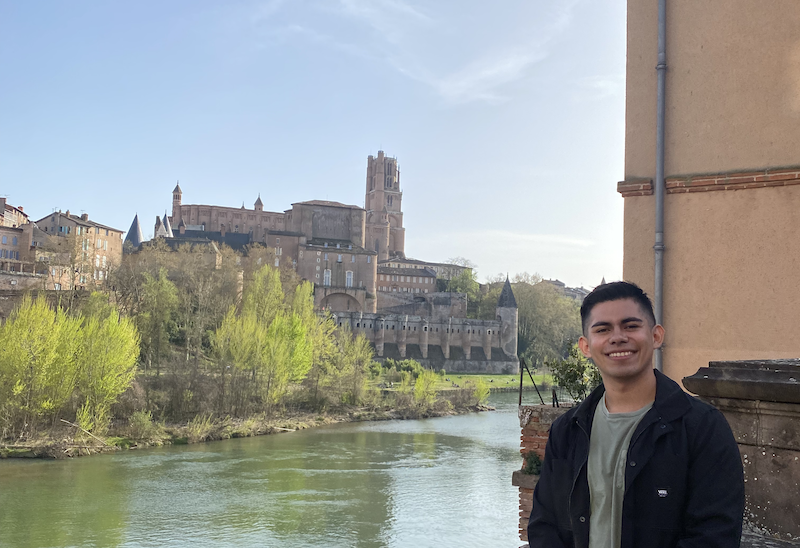 In short, Sunday brunch was awesome.