You are here
Fall

On Campus

My Writing 5 class was definitely my favorite class this term — it opened my eyes to the realities of the food industry, strengthened my skills as a writer, and helped me make a ton of new friends.

Winter

On Campus

My seminar was possibly the best class I've taken so far at Dartmouth. I learned about the importance of free speech and journalists in a democratic society, and how those rights to freedom are being stripped everywhere, all the time.

Spring

On Campus

I've loved Cognitive Psychology as a class so far, especially because of the cool demos that the professor uses to illustrate every type of phenomena we learn about. From illusions to memory tests, it's so cool to see how the human psyche can be tricked so very easily.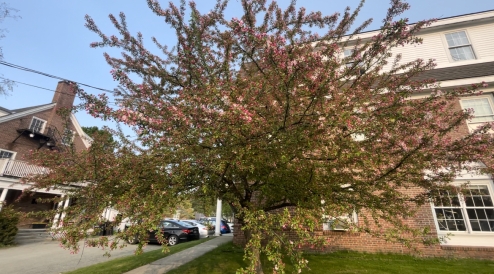 Thoughts on my First Year (Part 1)
As you start to imagine your life at Dartmouth as an incoming first-year, here's my (disorganized) thoughts on the first year as it wraps up.
Pages