You are here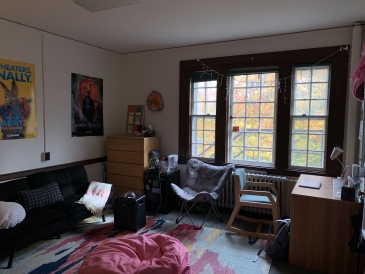 Wake up time! I woke up early and got ready to go on a run with my roommate. What better way to start off the day than with a run around Occom Pond? Dartmouth's campus is breathtaking and it is incredible to have the opportunity to interact so much with nature through outdoor activities. It was nice to see campus come to life as everyone headed to class or got breakfast after having been with only 25's (Freshmen) during orientation.

 

After showering and getting ready for the day, I headed over to grab breakfast at the Class of 1953 Commons (referred to as FoCo) with my roommates. FoCo is often the go-to place for meals as it has an all you can eat buffet style food court with plenty of options. Here, you are bound to bump into tons of friendly faces, and it is not a lone occurrence to have your food go cold after stopping to chat with friends one too many times. 

 

Class! Finally, time for my first ever Dartmouth class (MATH 1), so I headed over to the Mathematics Department at Kemeny Hall. I always enjoy walking to my classes as it allows me to get in the right frame of mind as I listen to music and take in the beauty of Dartmouth's campus.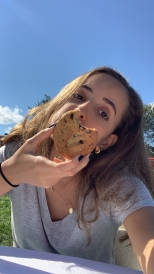 A (Pau)werful start!
Hi! My name is Paulina and I am a 25' from Nicaragua! I am so excited to finally be on campus where I get to experience first hand everything I could previously only imagine.