« All Posts by this Blogger
The Sophomore Summer Experience
Dartmouth's academic calendar is structured around quarters rather than semesters, giving students greater autonomy when planning their terms of study. According to Dartmouth's D-Plan, students need to be on campus during the fall, winter and spring of their freshman year, one summer term, and two terms of their senior year. Most students elect to fulfill the summer term requirement during the summer after their second year. This is commonly known as"sophomore summer", which is one of the distinctive features of the Dartmouth experience.  
During sophomore summer at Dartmouth, the entire class of sophomores (now rising juniors) remains on campus to experience a more relaxed, and immersive academic and social environment. Campus at Dartmouth buzzes year-round with so many opportunities for research and leadership occurring during the summer term when campus is emptier than usual. While the typical course load at Dartmouth is three classes, many students take a lighter course load during the summer also known as a two-course term. Students then take advantage of delving into different subjects and spend their free time recreationally.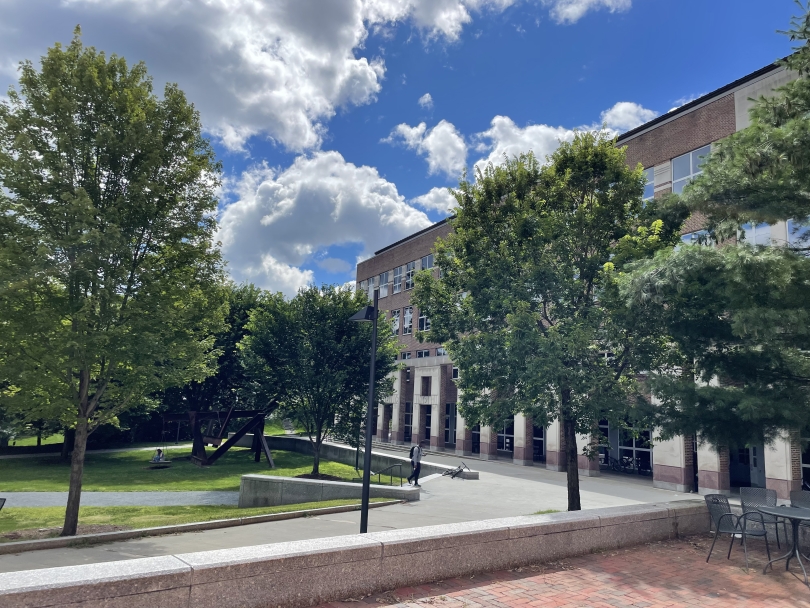 One of the things I've been so grateful for this summer is all of the time I've been able to go outside. This summer has been filled with hikes, sailing lessons, walks, canoe trips, cabin nights, dips in the river, and road trips. Spending time outdoors is an integral part of Dartmouth and is therefore facilitated by the College to make it accessible to students. 
Sophomore summer fosters a strong sense of community amongst the sophomore class and there are many opportunities to bond. With only 25% of the student population on campus, students have the opportunity to take on leadership roles and participate in many clubs and student groups. Many people try out for dance groups that create summer versions of their normal ensembles. One of the highlights of my sophomore summer was supporting my friends who tried out for dance groups during dance showcases. During this event, most dance groups performed on a Saturday afternoon and a lot of the student body showed up to support friends. 
I've found that the desaturation of campus combined with the reshuffling of students amongst one another results in a robust community of students who bond with one another and create lasting friendships. Sophomore summer has been by far one of the best experiences I've had at Dartmouth so far. I've been able to make so many new friends and create solid experiences that will last a lifetime.