You are here
Fall

Hanover, New Hampshire

This was definitely my favorite class of fall term—the readings were heavy, but they all felt incredibly relevant to the coursework. For each class, we read both Jewish and Arab perspectives throughout history. Moreover, Professor Avishai has a vast network of connections with important members of Israeli government, and even figures who we read about in the history books (including former prime ministers!). Overall, that class was a lot of work but very effective in helping me understand the Israeli-Palestinian conflict.

Fall

Hanover, New Hampshire

Ancient Greek & Roman Philosophy was definitely a class that took me out of my comfort zone. Having never taken a class on philosophy, I had lots of fun studying readings of Socrates, Plato, and Aristotle. Furthermore, I liked that the class focused heavily on group-work, with weekly group meetings and write-ups being a critical component of the class.

Winter

Hanover, New Hampshire

This class made me think critically about how we use different media, and how different media use us. I always considered media and technology as tools we use to navigate life, but never thought about the ways that media influence us and perceptions of the self. Taking this course inspired me to be involved more with digital humanities in order to think critically about how different media can alter the meaning of a message.

Spring

Kuwait City, Kuwait

I had a great spring term living in Kuwait while interning at the American University of Kuwait! Working as an intern with the Oral History Project and International Relations departments, I met many amazing friends and gained experience with oral history and digital humanities. As someone who wants to continue doing research on the Arab Gulf, this experience was incredibly valuable.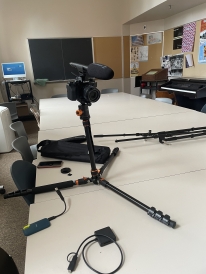 Pages