You are here
Fall

Hanover, New Hampshire

This was definitely my favorite class of fall term—the readings were heavy, but they all felt incredibly relevant to the coursework. For each class, we read both Jewish and Arab perspectives throughout history. Moreover, Professor Avishai has a vast network of connections with important members of Israeli government, and even figures who we read about in the history books (including former prime ministers!). Overall, that class was a lot of work but very effective in helping me understand the Israeli-Palestinian conflict.

Fall

Hanover, New Hampshire

Ancient Greek & Roman Philosophy was definitely a class that took me out of my comfort zone. Having never taken a class on philosophy, I had lots of fun studying readings of Socrates, Plato, and Aristotle. Furthermore, I liked that the class focused heavily on group-work, with weekly group meetings and write-ups being a critical component of the class.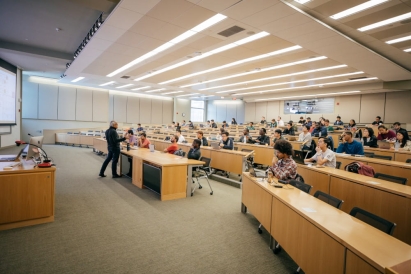 Professors at Dartmouth
Professor-student relationships are a critical component of college! In this post, I talk about my experience with my professors and advice for prospective students.
Pages