You are here
Fall

On Campus

This history class is dedicated to investigating the history behind current events. In this term, we looked at the history behind immigration, Silicon Valley, and affirmative action. And in the final weeks of the term, we were able to choose what we wanted to learn about, and we chose to look at the history of impeachment. It is a very cool class with great class discussions. I would highly recommend!

Winter

On Campus

COSC 1 is an intro to Computer Science course. I had never taken a CS course, so learning the new Python language was definitely tough! Even so, I learned so much about how to code, and the help provided by TAs and the professors is invaluable in this course!

Spring

Online

This was the first class I ever took in the African and African American Studies and Religion Department. It opened my eyes to the various ways African Americans in the Jim Crow era survived when the world was stacked up against them. I would highly recommend!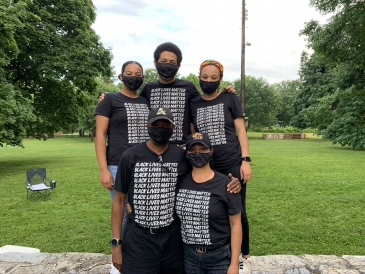 Activism Amidst COVID-19
I recently helped my sister plan an assembly in my hometown in Pennsylvania for a community discussion on race. "A Talk in the Park," as it was called, helped bring awareness to the lack of African American history taught in our schools.
Pages