« All Posts by this Blogger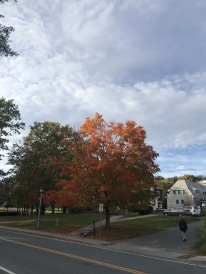 The Pursuit of Knowledge at Dartmouth
This term has been a transition period in a sense. It has been two terms since I have been on an on-term. On-terms at Dartmouth mean that you are taking classes, and can be done by taking a regular term of classes or even taking courses on a study abroad. The winter term of junior year was the last time I took classes. In the spring term, I had the opportunity to do a fellowship through the Leslie Center for Humanities on campus. In it, I worked on my short story collection set in a youth group. Over the summer, I had an internship at a church in Oklahoma, so I wasn't taking classes. 
I feel like it was a good decision to have my D-plan schedule work out so that I got a break from taking classes. The time away allowed me to explore various academic and professional pursuits, and also gave me time to remember how much I love the pursuit of knowledge. Coming into the fall term, I had a desire to simply learn. College, especially Dartmouth, really pushes for this.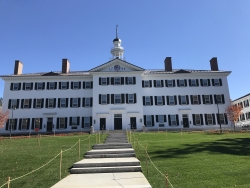 My classes have helped me in this journey, and I am happy to get back into it. I am taking multiple senior-level classes, such as an advanced fiction class and a history senior seminar on human rights. Both of these classes are pushing students toward a final product at the end of the class. So for the creative writing course, I am focusing on a final manuscript of about 40 pages of narrative. For history, I hope to have a 25 to 35-page research paper on a topic relating to human rights. Currently, my idea is looking at religious responses to human rights in 20th-century Panama. My final course is looking at literature up to the 17th century. I am doing it for my English major, and it has become one of my favorite courses I have ever taken. It has been an amazing time diving into this literature and getting an opportunity to read more historical literature!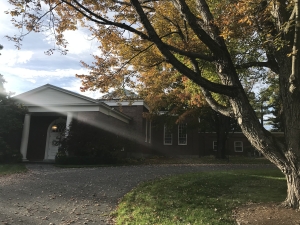 I appreciate this term being one where I can rush into what Dartmouth offers. Every single day is a day of learning, whether through class, through conversation, or even through life experiences!