« All Posts by this Blogger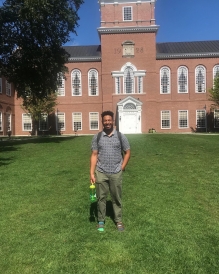 The Beginning of Senior Year!
I truly cannot believe that I am a senior already. Blogging for People Places and Pines has been a consistent part of my Dartmouth experience; a sort of journal of my time at this place. I remember going into McNutt Hall, the admissions building, in 2019 and taking my blogger picture--which shows a very younger me!
This year is going to have a lot of lasts. I will experience my last homecoming as a student, my last winter carnival, my last Green key, etc. However, there will also be a lot of firsts as well. I will get to be on campus for my first fall rush, experience a senior thesis (hopefully!), and have countless encounters with the new freshman, who I am so excited to meet more.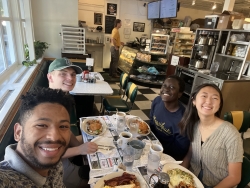 This fall term, I feel as if I have already hit the ground running. I am taking an English course on literature up until the 17th century, a History class on the global history of human rights, and a creative writing course. Each of them are related to my major, and all of the professors seem really cool! I'm excited to learn more about each subject as the term goes on.

Since I was not on campus in the summer, I am also seeing a lot of my friends for the first time in a while. There have been so many reunions, and I am excited to strengthen these friendships this term.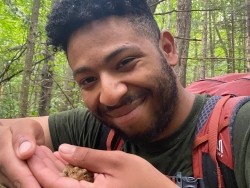 Like I said before, I am excited for rush to happen. Last year, I was abroad in London for the fall, so I wasn't as active in the process as I would have liked to have been. So this year, I want to go all in. Today, all the fraternities held barbeques for those interested in rushing, and it was great to meet so many new people and get to know some of my future brothers. 

This term and subsequent year are both going to be very memorable. I want to make the most of my classes, my clubs, and my friendships before I move on to the next chapter of my life. So let's go!