« All Posts by this Blogger
Making Hanover Home in Four Easy Steps
With my college decision completed in May and a mere three months before move-in day, I couldn't wait to get done with high school. Of course, there were moments that would give me pause: my last high school track meet, for example, or seeing some of my best friends and favorite teachers for the last time (for a while, at least) at graduation. But by and large, I was itching to make it to Hanover as soon as possible – and get a taste for what college life was really like.
A month and a half in, my excitement for college is standing strong, but I feel silly for wanting to rush through my final weeks as a pre-college kid. I knew my life would change once I left home, but I couldn't even begin to imagine how. As I make incredible friendships and memories here, I can't help but reminisce on my friendships and memories from home, too.
If you ever get homesick like this – or think you might once your college years begin – I've made a list of a few activities that help me reacclimate. 
I'm a lifelong musician and music lover, so I always turn to my music library when I'm feeling excited, stressed, or nostalgic. I compiled some songs that remind me of home – whether it be Minneapolis artists or simply tunes that evoke high school and old friends. I had to include Prince, of course, but I also threw in Moses Sumney, Young Thug, and dvsn, some of my favorite artists.

Nothing beats actually seeing your friends and family. That's why I often FaceTime the people closest to me. I try to FaceTime my brother at least once every two weeks; it's a great time to get caught up with exciting events and rant about bad days/weeks. Although more time consuming, it beats texting by a long shot. 

Although not exactly in your power, care packages are one of the most effective lift-me-ups. Whether they contain your favorite foods, dorm decorations, or that one article of clothing you forgot to pack, the material satisfaction of opening a box with your name handwritten on it can't be beaten. It doesn't have to be just from parents, though – sending one to a close friend can be a great way to reconnect!

Unabashedly Minnesotan, I like to wear my state gear. Although throwing on a MN sweatshirt isn't the most radical form of self-care, it always makes me feel a little closer to home.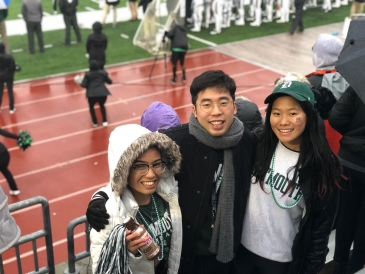 Getting sick away from home is not ideal, especially when it's the middle of Homecoming weekend.

The HOP runs movies weekly, bringing in anything from big popular movies such as Crazy Rich Asians, to movies by acclaimed filmmakers such as Ulrike Ottinger.

While The College's normal dining options offer a wide variety of awesome meals, it's sometimes nice to dish out a few dollars of your own to get a taste of the incredible food in the area.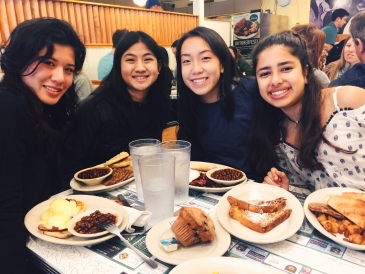 With two whole days of no school, we can sleep in, get extra work done, and hang out with friends, a task that can prove overwhelming during the week, given different class schedules and extracurriculars.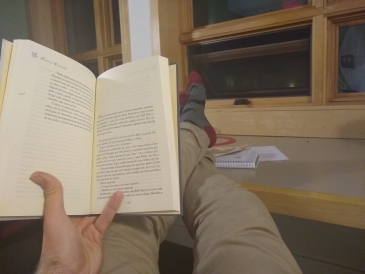 After attending an open house, I fell in love with Professor Deanne Harper and her topic of Choice, 'Pursuing Happiness.' And I could not have made a better choice.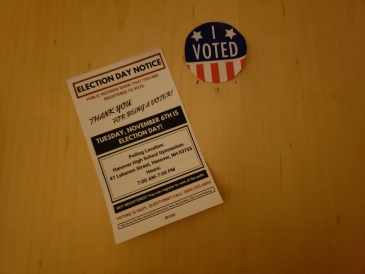 As an international student, it is so interesting to see Dartmouth students carpooling to Hanover High to cast their ballot, posting their absentee ballots at their home states, and canvassing across campus as part of College political organizations.

During First-Year Trips last year, all of us '21s received shirts inscribed with "Welcome Home" as our first piece of Dartmouth memorabilia; it never occured to me that Dartmouth would actually become my "home."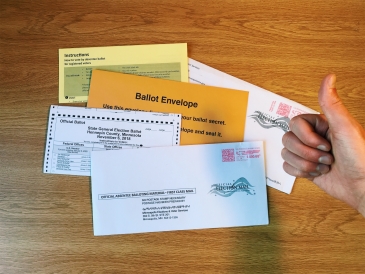 When I began planning for my life in Hanover, the issue of voting dawned on me. Which state would I vote for, how would I get registered, and where would I go for help?
At Dartmouth, I aim to spice up my academic and co-curricular activities with spontaneous excursions that coincide with the seasons. Here are my favorite autumnal adventures from senior year thus far.