« All Posts by this Blogger
Making Hanover Home in Four Easy Steps
With my college decision completed in May and a mere three months before move-in day, I couldn't wait to get done with high school. Of course, there were moments that would give me pause: my last high school track meet, for example, or seeing some of my best friends and favorite teachers for the last time (for a while, at least) at graduation. But by and large, I was itching to make it to Hanover as soon as possible – and get a taste for what college life was really like.
A month and a half in, my excitement for college is standing strong, but I feel silly for wanting to rush through my final weeks as a pre-college kid. I knew my life would change once I left home, but I couldn't even begin to imagine how. As I make incredible friendships and memories here, I can't help but reminisce on my friendships and memories from home, too.
If you ever get homesick like this – or think you might once your college years begin – I've made a list of a few activities that help me reacclimate. 
I'm a lifelong musician and music lover, so I always turn to my music library when I'm feeling excited, stressed, or nostalgic. I compiled some songs that remind me of home – whether it be Minneapolis artists or simply tunes that evoke high school and old friends. I had to include Prince, of course, but I also threw in Moses Sumney, Young Thug, and dvsn, some of my favorite artists.

Nothing beats actually seeing your friends and family. That's why I often FaceTime the people closest to me. I try to FaceTime my brother at least once every two weeks; it's a great time to get caught up with exciting events and rant about bad days/weeks. Although more time consuming, it beats texting by a long shot. 

Although not exactly in your power, care packages are one of the most effective lift-me-ups. Whether they contain your favorite foods, dorm decorations, or that one article of clothing you forgot to pack, the material satisfaction of opening a box with your name handwritten on it can't be beaten. It doesn't have to be just from parents, though – sending one to a close friend can be a great way to reconnect!

Unabashedly Minnesotan, I like to wear my state gear. Although throwing on a MN sweatshirt isn't the most radical form of self-care, it always makes me feel a little closer to home.
Throughout most of my life, I've hated running.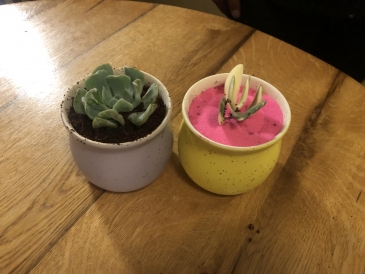 It's no secret that Dartmouth is located in a small town and many city kids are apprehensive about entering such a vastly different environment from what they're used to.

Melissa Barales-Lopez
2022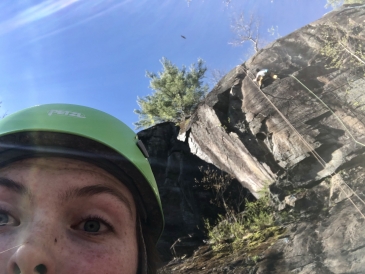 This weekend was the DOC's spring weekend, where various DOC sub-clubs send out different trips to all over the Upper Valley and beyond.

I am not the most politically-engaged student on campus; in fact, I'm far from it.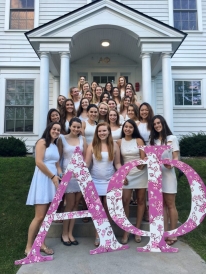 While the majority of students elect to live in on-campus dormitories, there are a few different options that some students decide to pursue.
After coming to College, I realized how much these spaces are important, and how much we take them for granted during high school. To be able to go and socialize in a safe, low pressure environment is priceless!
We usually decide the topic of our events based on the dish that our members want to make.
This lecture was part of the Dorsett Fellowship Lecture Series, sponsored by the Ethics Institute. Past speakers include science fiction writer Ted Chiang and Professor of Law at Yale Law School Robert Post.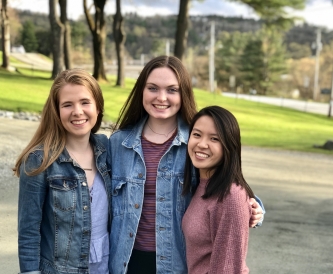 For those not from nearby, college is the first time a lot of us are away from our families for a long while. Luckily, Dartmouth has First Year Family Weekend, which is dedicated, as you might guess, to first-year families coming