« All Posts by this Blogger
Making Hanover Home in Four Easy Steps
With my college decision completed in May and a mere three months before move-in day, I couldn't wait to get done with high school. Of course, there were moments that would give me pause: my last high school track meet, for example, or seeing some of my best friends and favorite teachers for the last time (for a while, at least) at graduation. But by and large, I was itching to make it to Hanover as soon as possible – and get a taste for what college life was really like.
A month and a half in, my excitement for college is standing strong, but I feel silly for wanting to rush through my final weeks as a pre-college kid. I knew my life would change once I left home, but I couldn't even begin to imagine how. As I make incredible friendships and memories here, I can't help but reminisce on my friendships and memories from home, too.
If you ever get homesick like this – or think you might once your college years begin – I've made a list of a few activities that help me reacclimate. 
I'm a lifelong musician and music lover, so I always turn to my music library when I'm feeling excited, stressed, or nostalgic. I compiled some songs that remind me of home – whether it be Minneapolis artists or simply tunes that evoke high school and old friends. I had to include Prince, of course, but I also threw in Moses Sumney, Young Thug, and dvsn, some of my favorite artists.

Nothing beats actually seeing your friends and family. That's why I often FaceTime the people closest to me. I try to FaceTime my brother at least once every two weeks; it's a great time to get caught up with exciting events and rant about bad days/weeks. Although more time consuming, it beats texting by a long shot. 

Although not exactly in your power, care packages are one of the most effective lift-me-ups. Whether they contain your favorite foods, dorm decorations, or that one article of clothing you forgot to pack, the material satisfaction of opening a box with your name handwritten on it can't be beaten. It doesn't have to be just from parents, though – sending one to a close friend can be a great way to reconnect!

Unabashedly Minnesotan, I like to wear my state gear. Although throwing on a MN sweatshirt isn't the most radical form of self-care, it always makes me feel a little closer to home.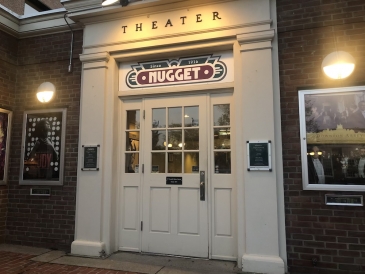 The last week has been a blur of writing, reading, and waiting in FoCo lines, but in my search for some weekend relief, I decided to walk two blocks off-campus in my first sampling of Hanover's local movie theater: the Nugget.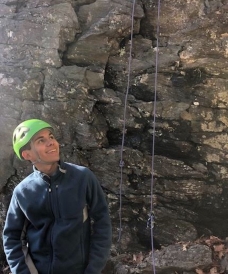 We climbed Rumney Rocks in Rattlesnake Mountain, and the trip, food, and gear were all free.

Despite the chill, it was difficult not to smile at the first sight of snowflakes.

From dorms to houses, singles to quads, fraternities, sororities, and everything in between, Dartmouth students have a whole variety of living options to experiment with.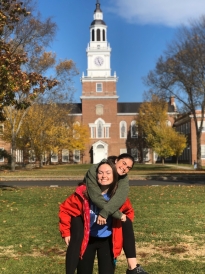 My family visited Dartmouth this weekend and I got to show my little sister around campus!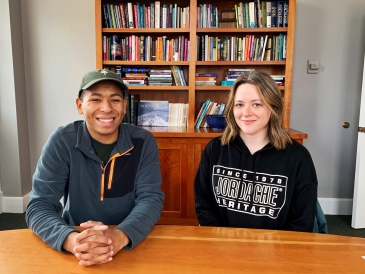 In honor of Veterans Day,  I sat down with student veteran Nataly DeFreitas '20 to hear about her experiences in the United States military and as a Dartmouth student.

What does a freshman student eat for dinner every day of the week at Dartmouth?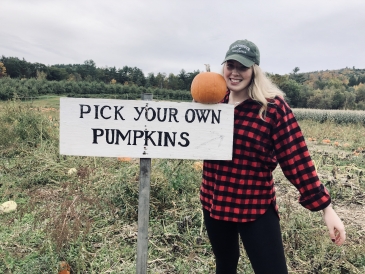 Fall is one of the best times to visit Dartmouth, and coincidentally, one of the most popular. If you happen to be visiting Dartmouth this fall, here is a list of some off-campus activities you need to experience!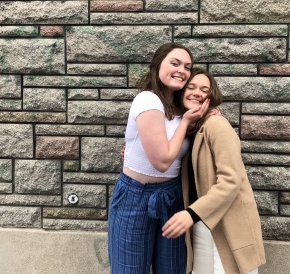 Freshman year was a beautiful, chaotic whirlwind, and so many things have happened that I will love and cherish forever.