« All Posts by this Blogger
Making Hanover Home in Four Easy Steps
With my college decision completed in May and a mere three months before move-in day, I couldn't wait to get done with high school. Of course, there were moments that would give me pause: my last high school track meet, for example, or seeing some of my best friends and favorite teachers for the last time (for a while, at least) at graduation. But by and large, I was itching to make it to Hanover as soon as possible – and get a taste for what college life was really like.
A month and a half in, my excitement for college is standing strong, but I feel silly for wanting to rush through my final weeks as a pre-college kid. I knew my life would change once I left home, but I couldn't even begin to imagine how. As I make incredible friendships and memories here, I can't help but reminisce on my friendships and memories from home, too.
If you ever get homesick like this – or think you might once your college years begin – I've made a list of a few activities that help me reacclimate. 
I'm a lifelong musician and music lover, so I always turn to my music library when I'm feeling excited, stressed, or nostalgic. I compiled some songs that remind me of home – whether it be Minneapolis artists or simply tunes that evoke high school and old friends. I had to include Prince, of course, but I also threw in Moses Sumney, Young Thug, and dvsn, some of my favorite artists.

Nothing beats actually seeing your friends and family. That's why I often FaceTime the people closest to me. I try to FaceTime my brother at least once every two weeks; it's a great time to get caught up with exciting events and rant about bad days/weeks. Although more time consuming, it beats texting by a long shot. 

Although not exactly in your power, care packages are one of the most effective lift-me-ups. Whether they contain your favorite foods, dorm decorations, or that one article of clothing you forgot to pack, the material satisfaction of opening a box with your name handwritten on it can't be beaten. It doesn't have to be just from parents, though – sending one to a close friend can be a great way to reconnect!

Unabashedly Minnesotan, I like to wear my state gear. Although throwing on a MN sweatshirt isn't the most radical form of self-care, it always makes me feel a little closer to home.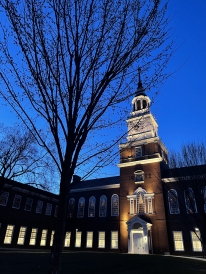 In no particular order, here are a few places and ways I love to spend my free time as a student at Dartmouth. I hope this post can give you a glimpse into how wonderful campus life can be!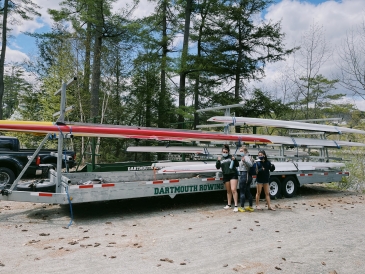 Here is a glimpse into the gorgeous outdoors that sits on and hugs Dartmouth's campus. On this fine May afternoon, my friends and I paddled down the Connecticut River for the first time now that the Ledyard Canoe Club opened services. We had a blast!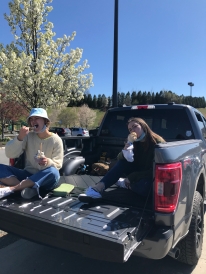 Spikeball on the Green, cherry blossoms in front of Baker….as spring is arriving here in the Upper Valley, I thought I'd write a quick post about my favorite things to do near campus this time of year!

This week, I had the amazing opportunity to take a rock-climbing class at one of the country's best climbing spots: Rumney, New Hampshire.

The trees are full, flowers are blooming, and the weather is gorgeous.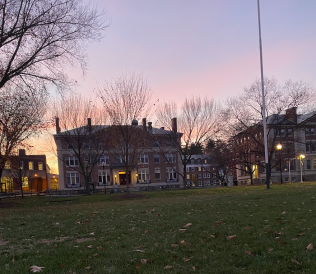 Let's talk about job offerings on campus and how to secure a position!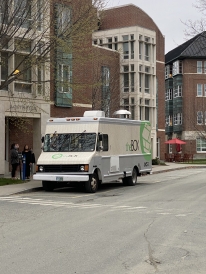 Something fun and new that I thought might be fun to write about is theBox, a food truck founded by students from Dartmouth's Tuck School of Business.

Over a course of a few days, I ended up adding five books to my personal collection - after having not bought a book in months!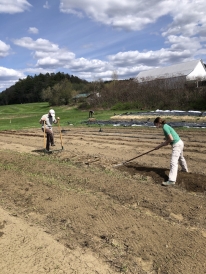 After a week of sloughing through midterms, I signed up for a Friday afternoon trip to the Organic Farm through the Dartmouth Outing Club.