You are here
Fall

On Campus

Coming to Dartmouth with a solid background in French (Delf B2), I find French 3 a perfect fit for me -- it helps me to consolidate a lot of key grammar and vocabs, and fun weekly cultural activities like coffee hours and french lunch table offers me chances to relax in busy times. While the class is very rigorous and requires a lot of hard work, my professor is so nice and makes the class very fun! I also look forward to going to Dartmouth's Toulouse LSA program after completion of this class!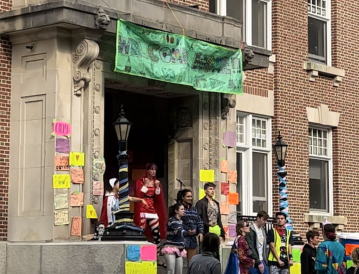 Revisiting "Why Dartmouth"
I often think back at the Why Dartmouth essay. Would I answer this question differently now? Yes. Would I know how to squeeze everything in 100 words? Still no, but I would love to share my new "Why Dartmouth" as a Dartmouth first-year.