« All Posts by this Blogger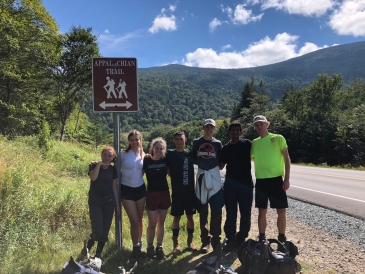 Coming Home to First-Year Trips
It's been two months since the beginning of my First-Year Trip, the very first time I met my fellow 22s. I hopped off the Dartmouth Coach in late August not knowing a soul in my class. While other kids had friends, teammates, and people in their city they knew beforehand, I was going in completely blind – and I won't pretend that it didn't absolutely terrify me. After arriving late and frantically running around campus in 90-degree weather to get my room key and school ID, I felt a sense of tranquility the minute I grouped up with my fellow Trippees. Six students, all slightly scared like me, excited to hike the state's toughest and prettiest peaks. The minute we reached our first destination in upstate New Hampshire, I knew it would be a week to remember.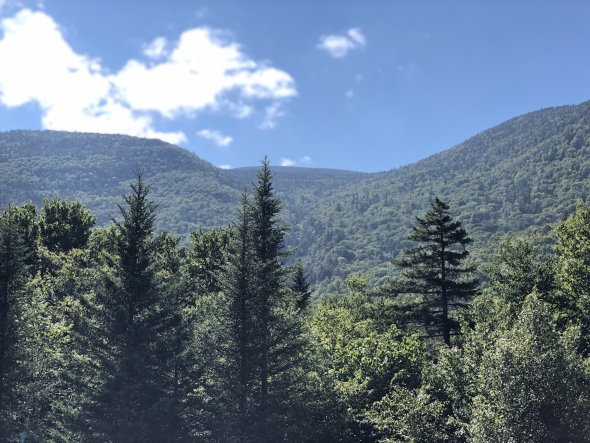 Remember, yes… but would it really last? On Sunday, our last day together, we said our goodbyes, promising to reunite soon after the bustle of New Student Orientation and the blur of week one. But Dartmouth's quarter system and the plethora of extracurricular offerings make a free moment a rare one. By Week 4, I was missing my trip big-time, and worried that our reunion might never see the light of day.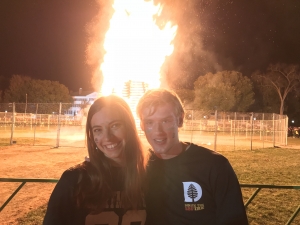 Enter homecoming. While every college has a homecoming celebration of some sort, Dartmouth likes to go all-out: parades, music, sports, and the iconic bonfire. A swarm of Dartmouth alumni make the trek to Hanover, visiting old friends and relishing in the New England autumn. But what do freshmen do? With not even a single term under their belt, who do we come home to?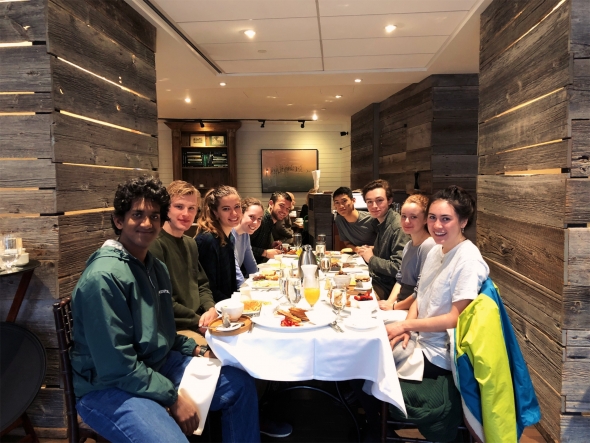 Almost by magic, I got an invitation from my Trip Leaders for breakfast at Pine, celebrating Homecoming weekend by bringing the old group together. For the first time in two months, I was able to catch up with my very first Hanover friends. We all shared our experiences thus far, giving a glimpse into how we're shaping our path at Dartmouth to be uniquely ours.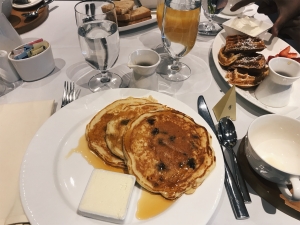 While I loved every waking minute of my First-Year Trip, it wasn't until now, with three weeks before the end of Fall term, that I fully appreciated Trips for all it was: a guarantee that even when times are stressful, you're never alone. 

Trips may be long-completed, but the memories I made at Moosilauke Lodge and on the trails will stick with me for the rest of my years here. Looking back at the beginning, I feel silly for how nervous I was. If you're like me, and worry about how you'll survive those first stressful weeks of college, First-Year Trips is the ultimate remedy.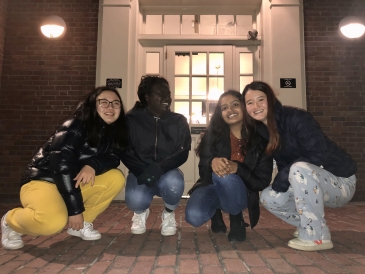 A school had to meet three criteria for me to consider it a "good fit": academics, location, and community. After researching about Dartmouth and visiting the campus, I realized that this school was not a good fit for me-- it was a perfect fit.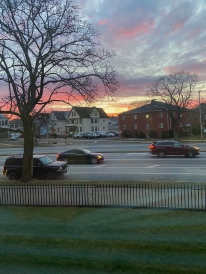 Winter quarter has begun and my life is extremely different from how it was this fall!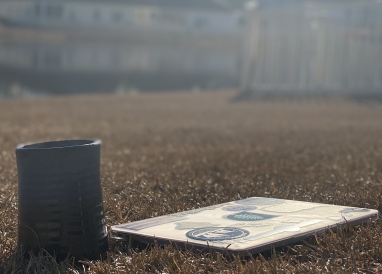 This winter, I will resume classes on campus again -- a little older, a little wiser, and yet no less excited to fall countless times while attempting to ice skate. Upper Valley winter, here I come!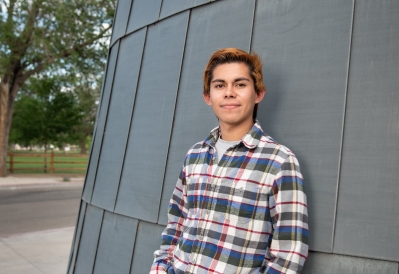 This term, I'll be returning to campus for the first time since March 2020, and I could not be more excited!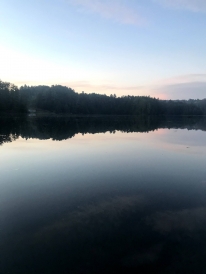 From the pandemic to the election, to online learning, every month seemed to be a new level of Jumanji. However, we have made it. And though 2020 has given me great lessons and experiences, I am looking forward to this new year and for what it holds.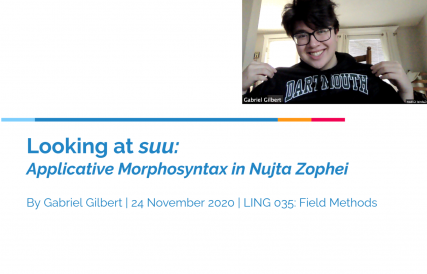 Over the course of my sophomore fall, I had the opportunity to take a linguistics field methods class. During the course, we had the one-of-a-kind opportunity to study the Zophei language from Myanmar!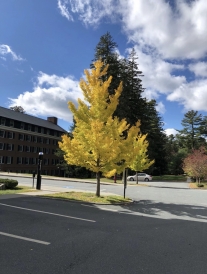 In the spirit of being another term closer to finally going back to Dartmouth, I thought I would talk about a few things this term that have still felt distinctively Dartmouth, even though I'm thousands of miles away.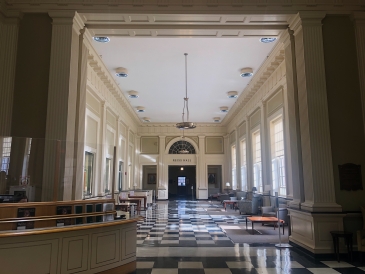 Since Dartmouth is on a fast-paced quarter system, students are constantly soaking in new information. Let me take you through a day in my life preparing for my Education 1 and Econ 1 midterms!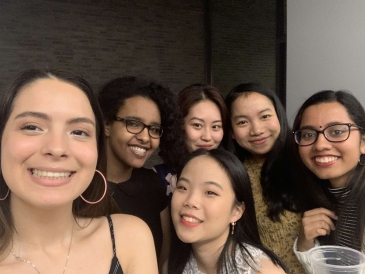 I remember the first time I got really excited about Dartmouth—it was late 2018, right in the midst of college application season, and I had just gotten a fresh edition of 3D, Dartmouth's undergraduate admissions magazine, in the mail.