You are here
Fall

Hanover, NH

Each week I was responsible for completing problem sets, quizzes, classwork, and discussion boards. Every week we related what we learned in class to the real world. For example, we read about food banks and their past struggles with efficiency. As a class, we discussed solutions and delved deeper by asking questions and collaborating with each other. I loved this class a lot because Dr. Petre made learning really fun and is so kind! I learned a lot of information ranging from different elasticities of demand and supply to the indicators of poverty. This class was awesome!

Winter

Hanover, NH

For my FYS (First-Year Seminar), I took a history course called Gender and Urban Transformation (9L slot). Our class discussions drew from primary sources and historical analyses that dabbled on gender and its intersection with race, sexuality, and class in the development of U.S. suburbs and cities. Essentially, we explored urbanization and suburbanization as a multi-gendered process. I developed my research skills as I drafted an annotated bibliography, book review essay, and prospectus on the Chicano Movement's impact in the realm of higher education from the 1960s to the present in California, Texas, and Chicago. I learned a ton, I am so happy that I took Professor Rabig's course!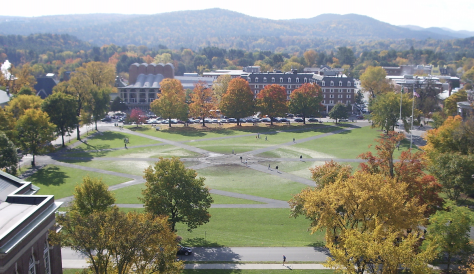 Advice from a Dartmouth '25
Now, I am wrapping up my first year at Dartmouth. After reflecting on my experience thus far, I want to offer some advice to prospective and admitted students.
Pages