You are here
Fall

Hanover, NH

Each week I was responsible for completing problem sets, quizzes, classwork, and discussion boards. Every week we related what we learned in class to the real world. For example, we read about food banks and their past struggles with efficiency. As a class, we discussed solutions and delved deeper by asking questions and collaborating with each other. I loved this class a lot because Dr. Petre made learning really fun and is so kind! I learned a lot of information ranging from different elasticities of demand and supply to the indicators of poverty. This class was awesome!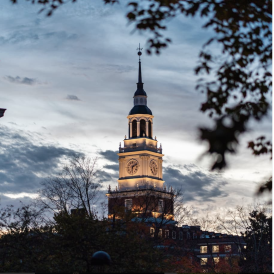 What I Wish I Knew Before Coming to Dartmouth
In this blog post, I will be giving prospective students tips on things that I wish I knew about Dartmouth before coming. I hope that this extensive list can help you all, while you navigate through your own college search.
Pages