« All Posts by this Blogger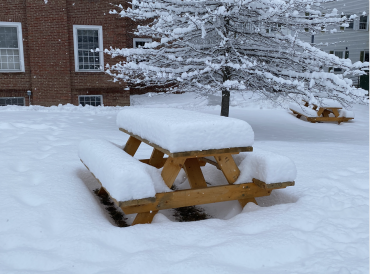 Winter Term: Week 1 Reflection
I am writing this blog post as I finish up my first week of the winter term. I stayed in Southern California for a couple of weeks before arriving back on campus. I spent some time with friends and family and got to enjoy the Christmas holiday at home.
It was wonderful to get back to campus, as I brought some snacks from home to help remind me of my family. I really cherished my time during the winterim and am really excited for the winter term ahead. Furthermore, I got to catch up with my friends and try new study places. Personally, I really love doing work in Irving and exploring the ECSC building. My current favorite food on campus has to be the omelet in Collis Cafe, it is amazing!! 
My favorite thing thus far has to be the hot chocolate from Novack, it reminds me of very fond memories from my first year at the College. I really am grateful for the people that I have on campus and reconnecting with them after the winter holidays. The campus is very close-knit, and you will definitely bump into people you know as you travel from one place to another. 
Additionally, I am taking three classes this term and I will make sure to write about them as I continue to embark on more material. Moreover, this term I am serving as a teaching assistant for ECON 3 which is an opportunity that I am really grateful Professor Doyle gave me. I would say that the most memorable part of this experience is helping students in their academic journeys and helping them reach their light bulb moment as they progress with the calculus material. 
Nevertheless, I am so excited for this upcoming term and can't wait to update you all on my life. Until next week! :)