« All Posts by this Blogger
A Hidden Gem
I've encountered graduating seniors who didn't know that Dartmouth has a greenhouse. They've missed out, because the Life Sciences Center's Greenhouse is one of my favorite places on campus. On the fourth floor of the Life Sciences Center, it may be a bit out of the way for non-biology majors, but it is well worth the trip. 
The greenhouse offers the Brout Orchid Collection, which includes about a thousand species, a tropical room, a sub-tropical room, and a xeric room. Carnivorous plants can be found in the tropical room. Plants like succulents and cacti that grow in dry climates inhabit the xeric room.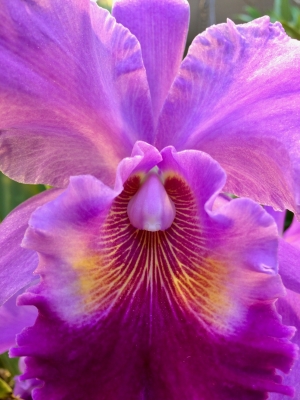 The Life Sciences Greenhouse is famous for its corpse plant "Morphy", whose species has the largest flowers in the world. I was lucky enough to see it in 2016 when it bloomed my freshman fall, but it unexpectedly bloomed this November as well (for more information on Morphy, click here).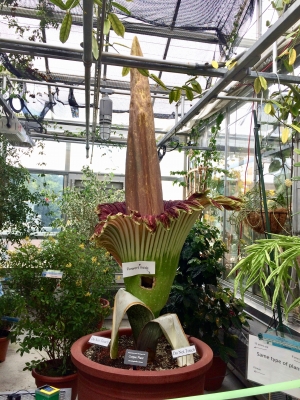 I highly suggest the greenhouse as a study space. There are a couple tables in the outer room where one can type away amongst the plants. I wrote a decent chunk of my 11-page final paper for Spanish 40 sitting in one of those very tables. In the winter the heat lamps and high humidity in the greenhouse make it a very attractive place to work. And, for those of you who come from the desert like me and are worrying about homesickness, all you have to do is take a trip to the xeric room and stare at your favorite prickly plant. You'll feel right at home.