You are here
Fall

Hanover

Taught by Gordon Henry, an Anishinaabe poet and author, this class taught me to explore Indigenous storytelling within digital contexts. I took this class with only seven other classmates, allowing us to really engage with films, comic books, and television shows in Indigenous languages or produced by Indigenous artists.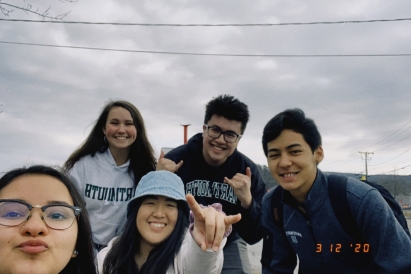 Leaving with (West) Lebanon: Loved You, 20W!
Even if I won't see my fellows NADs (our powerful Indigenous community), Questies (Questbridge ʻ23s represent!), and First-Generation Low-Income (FGLI) folks for a little while, you should all know that you make Dartmouth a wonderful place to be. 
Pages