« All Posts by this Blogger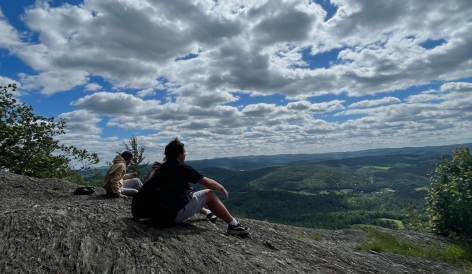 Run It Back: Junior Summer in Hanover
At the time of my writing this post, the end to my Dartmouth career feels closer than ever: I have officially wrapped up my junior year! As I finished my first spring term on campus ever, I thought a lot about how I wanted to spend my summer. The summer before you start senior year tends to be one where Dartmouth students choose to take an off-term (aka they're not enrolled and taking classes as per their individual D-Plans) and get internships, apprenticeships, or another kind of summer job. In my case, I am doing two pretty big things this summer: I am working as a Senior Fellow in the Office of Admissions (visit me in McNutt!) and I am beginning to write my honors thesis for my Linguistics major. Accordingly, I'm choosing to spend my off-term in cozy Hanover while the '24s jump headfirst into their sophomore summer, and frankly? I wouldn't have it any other way.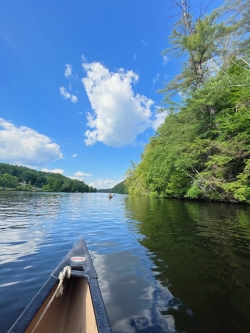 Working as a Senior Fellow means that I get to work closely with Dartmouth's Admissions team all the while providing perspective as a current student. Staying in Hanover means I get to begin all of that work this summer, which I'm super excited about. As to how that relates to this blog, it means that I get to shed just a little more insight from behind the scenes—I'm really excited about applying the lessons I learn here in the Admissions office to my posts and how I contextualize my own Dartmouth experience for all of you reading. If you run into me on the Green or somewhere else on campus this summer as you wander around Hanover, please say hi!
At Dartmouth, getting honors in your major usually means creating an honors project. This looks different across the various disciplines and departments we have here, but in the Linguistics department, an honors project is an undergraduate thesis. So to complete my Linguistics major, I plan on writing a thesis about the Hawaiian language, which I've been learning and researching in different ways since I was a first-year. Because Linguistics is a social science, this thesis will involve data collection, both quantitative analysis and qualitative analysis, and positing arguments that apply concepts in Linguistics broadly to explain the specific nuances of Hawaiian grammar. For me, writing a thesis will take the form of two back-to-back classes (with credit!) over the next fall and winter terms where I'll formally be researching and writing, respectively. I'll ultimately present my thesis to the department around the end of my senior year (which means the end of this next year—how am I this old already?).
While that might definitely sound intimidating, I feel really empowered to undertake this project because of how well I've gotten to know the Linguistics department and how prepared I feel after taking the several courses I have. I've taken classes with the vast majority of the Linguistics professors, and have worked closely on different projects with my current thesis advisor since my sophomore year. That kind of longstanding support from faculty has definitely been the norm for me at Dartmouth, and being on campus provides me with access to in-person meetings with them, access to the vast collection of books and other resources in our libraries, and just generally the academic confidence that being on Dartmouth's campus seems to give me.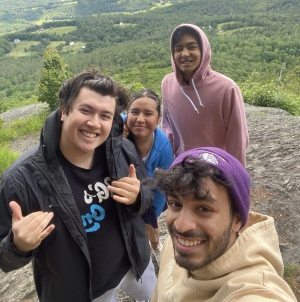 So yes, I am crashing the class of 2024's sophomore summer as a soon-to-be senior and spending this summer on campus. Though it's different to not be surrounded by my classmates as was the case for my own sophomore summer, it's also refreshing to be able to meet more of the incredible folks that make up the sophomore class. You'll be hearing a lot more from me over the next couple months: stay tuned and until next time.