« All Posts by this Blogger
My Favorite Books I've Read This Term
This term, I read a variety of interesting books that really expanded my mind and got me thinking more about the world around me. I wanted to share some of these books with you guys in this blog post!
No. 1

Signs Preceding the End of the World

This book, written by the acclaimed Mexican writer Yuri Herrera, explores the themes of immigration, family, and inequality in the United States. Because I read this book for Foundations in Social Impact, which is a first-year program for Dartmouth students interested in making a difference in the Upper Valley, I analyzed this novel through the lens of social impact and gained deep insights into contentious social issues that affect our society. 

No. 2

Happiness: Lessons From a New Science

I read this book for my Writing 5 class called Happiness and the Law, which is taught by Professor Rockmore. I thoroughly enjoyed reading this book because I learned a lot about how the mind works and how to cultivate happiness in my own life. 

I read The Righteous Mind for my Introduction to Public Policy class this term. This book explains the fascinating relationship between morality, intuition, and reasoning. Although I may have experienced a mini existential crisis after learning about how the human brain is wired, it was definitely a worthwhile read. 

No. 4

We Should All Be Feminists

I decided to read this book because I wanted to know more about the feminism movement in the 21st century. Because this book is an adaptation of the author Chimamanda Ngozi Adichi's TED talk by the same name, it was a quick, fun, and informative read.
Take a walk from Foco to "The Stacks" in Baker-Berry Library in finals week!

Nathan Hammerschmitt Le Gal
2027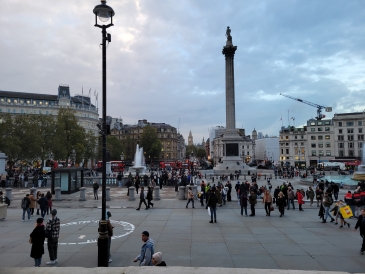 There is now about a month left of my English & Creative Writing Foreign Study Abroad in London, so here is all the things I am looking forward to doing as I finish off my term.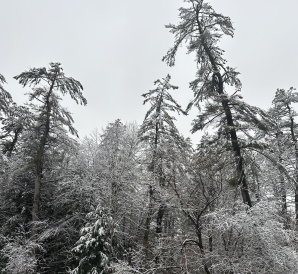 In this post, I provide some perspective on Dartmouth's unique winter break.

Brandon Mioduszewski
2025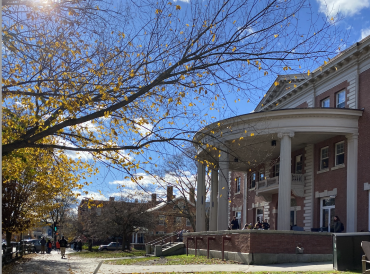 Read on to learn more about course selection at Dartmouth.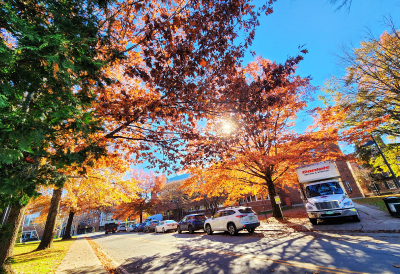 As my first fall comes to an end, I wanted to take the time to reflect on my journey during my first term at Dartmouth.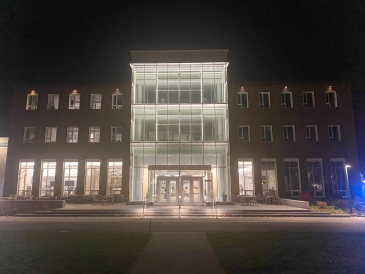 This term, I joined the Dartmouth Irving Institute's First-Year Fellows program, a new initiative designed to help first-year students get involved with sustainable energy at Dartmouth. Read about it here!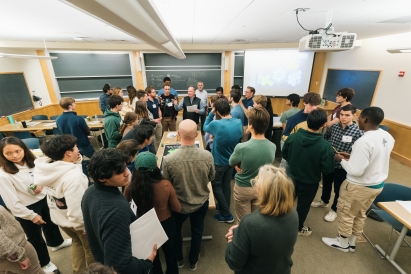 I spent a Saturday running a country with wargaming specialists from the U.S. Naval College! Read on to learn more about the Great Issues Scholars Program.

Nathan Hammerschmitt Le Gal
2027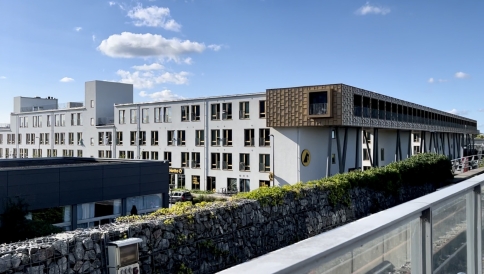 This week, I decided to interview my partner about his study abroad at the University of Copenhagen - a popular Dartmouth exchange program through the Sociology department.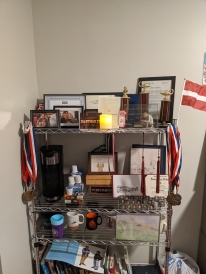 This is my second off-term of my Dartmouth career, and it's been quite unique. Let me walk you through it!