You are here
« All Posts by this Blogger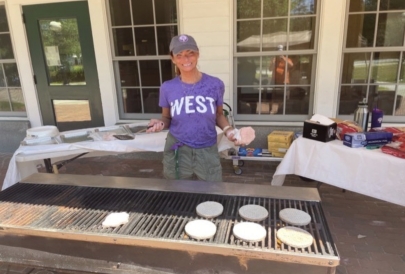 West House Barbecue
Imagine this: It's a Saturday morning. You sleep in and wake up a little later than usual. Your stomach is growling and all you can think about is satisfying that hunger. You roll out of bed, grab a pair of sunglasses and a bucket hat, and you are on your way to FoCo, our college dining hall. But, wait? What's that smell? The savory scents draw you down a little hill and there it is: the West House barbecue.
It is summer time, and what that means is that there are endless barbecues around campus. West House, my housing community, decided to also host a barbecue for all of campus and parents who had come to visit. There were beef, turkey, and veggie burgers, a colorful assortment of fruit-flavored popsicles, and an endless supply of bubbles. Why are the bubbles important? Oh, for the dogs of course! Our housing professor, Professor Hickox, brought his dog, Ben, to the cook-out, which is always popular for students. Ben is infamous for jumping and trying to catch the bubbles, which is both entertaining for the children and the college students. 
I was able to reconnect with friends who had just come back from studying abroad, and meet new people who came to visit their friends. I also had riveting conversations where I learned fascinating facts. Did you know that there are peanut butter flavored bubbles for dogs like Ben? Who knew! 
Besides this eventful barbecue, West House is planning a blueberry picking trip, and also the opportunity to visit a pottery studio. Maybe even a game of assassin? The housing communities on campus host a variety of events for students to learn new things, engage in talks with professors, or just make friends and enjoy free food. Though all communities will engage you, I am a firm believer that West House is the best house (not biased at all)!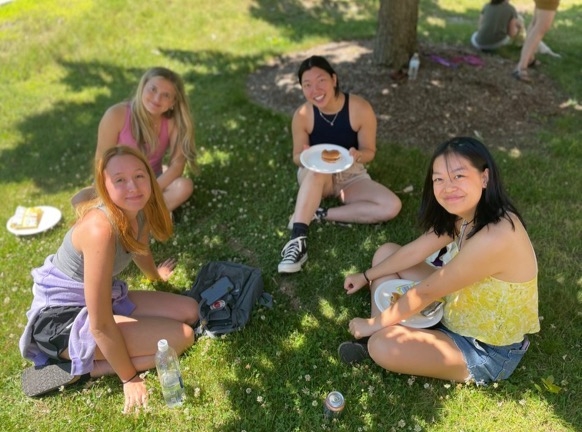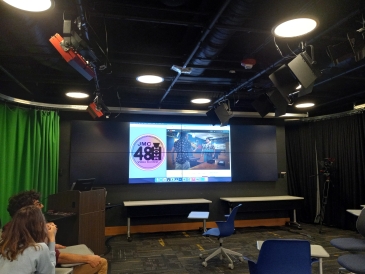 Let's be honest; college life does get a bit repetitive. My favorite ways of coping are to catch movies, or watch live events at the Hopkins Center for the Arts.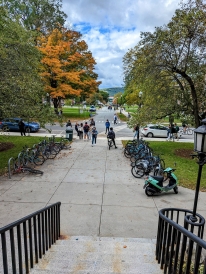 Dartmouth is a small place and so finding people is a pretty easy task. One great way of doing this (and the subject of this blog coincidentally) is through clubs and extracurricular activities!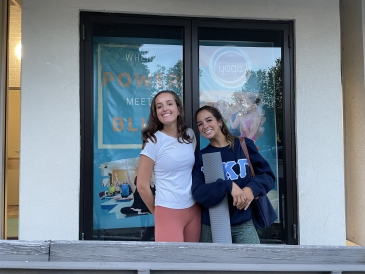 Hanover boasts an amazing yoga and barre studio on Allen Street called Mighty Yoga. I love going to yoga since it gives me the opportunity to decompress or energize the start of my day.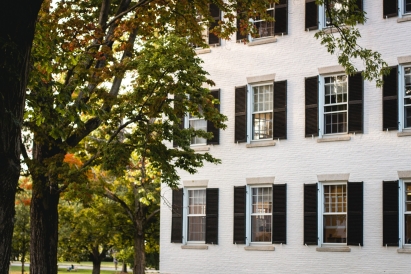 What's drill at Dartmouth? If interested in language programs on campus, read on!

Brandon Mioduszewski
2025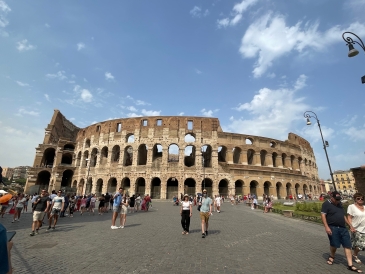 Are you scared to study abroad because of finances? Well, with Dartmouth you don't have to be! During my study abroad in Rome, the Financial Aid office helped me talk about finances abroad!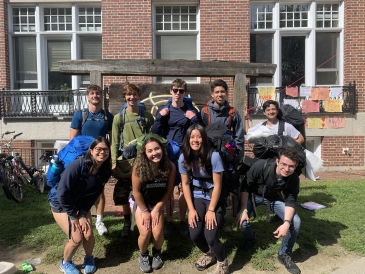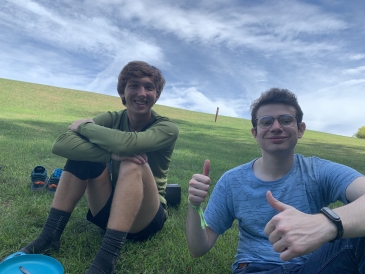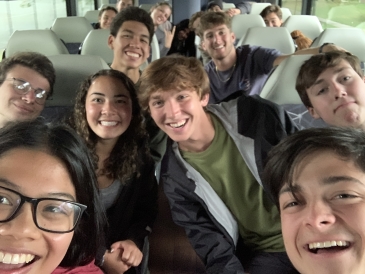 College life at Dartmouth moves quick—join me as I highlight my experience leading up to the 2022 Fall term, and I'll talk about some first-year student traditions along the way!

Over the weekend, my friends and I did a spontaneous road trip to Acadia National Park in Maine. I reflect on getting outside and embracing adventure!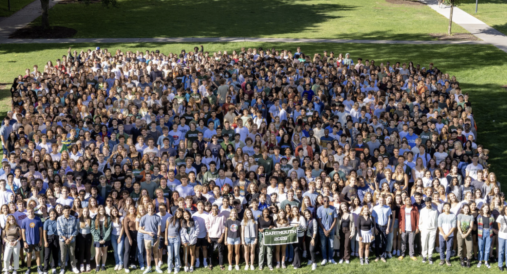 How does a creature of habit thrive in the unknown? Follow along as I make sense of my first three weeks at Dartmouth!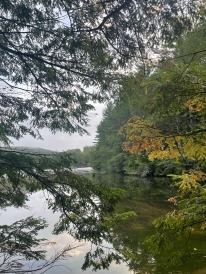 This week, I talk about how I've begun my journey to find a proper and realistic work-life balance in college.