You are here
Fall

On Campus

This class discusses the concepts of sex and gender in the broader context of issues related to race, class, national identity, and more. I loved this class because it helped me better understand how systemic inequality affects individual lives and made me think about ways to change it. Professor A'Ness is such an inspiring prof!

Winter

On Campus

In this first-year writing seminar, we discussed how avant-garde movements from futurism to punk rock have constituted a rebellion against the status quo. I loved all the readings for this class and Professor McCann inspired me to take more courses in the English department!

Spring

On Campus

In this course, we learned all the basics of fiction: character, plot, setting, etc. My favorite parts of the course were receiving feedback from other students, reading my peers' work, and having fiction readings as assigned course work! I also appreciated all the guest speakers we had, who were experienced writers in their respective genres.

Fall

On Campus

As an aspiring clinical psychologist, this course has been one of the best classes I have taken at Dartmouth so far. The class focused on the etiology, diagnosis, characteristics and treatment of various mental disorders. Professor Hudenko has been one of the greatest lectures I had the pleasure of meeting. As a clinical psychologist himself, he had extensive knowledge in not only the theory, but also the practice of clinical psychology. He also succeeded in making a lecture-based class feel interactive and dynamic.

Winter

On Campus

We covered the complex neural and biological mechanisms of multiple mental health disorders ranging from common conditions like anxiety to more complicated illnesses such as schizophrenia. In addition to reading about the cutting-edge research in this area, we also read memoirs and watched documentaries about the mental illnesses to focus on how these conditions are affecting people in real life. Professor Funnell is one of the best profs I had!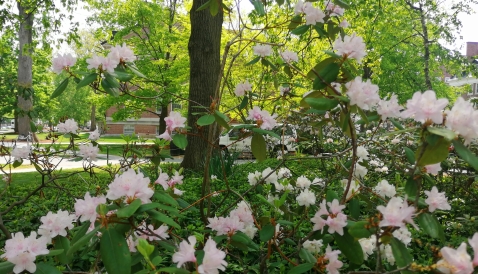 Pages