You are here
Spring

Hanover, NH

If you're scared of coding or have a love for music, this is the class for you. This computer science class is cross-listed with music to teach students how to code using a language called processing to learn the basic principles of design through coding. We created several projects throughout the term, but Professor Casey really taught me that there is more to music than I think. For my final, I created an interactive keyboard which created a visual effect for each key that created music which made it a musical instrument! Genuinely such an amazing and fun class that I think people should consider.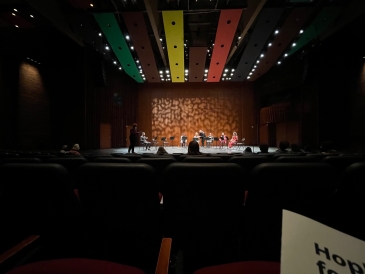 Becoming a Music Major
Even though there is still plenty of time for me to decide upon my major, I have known for years that I wanted to major in music. However, you're probably thinking, "Hmm going to Dartmouth for music? That's weird." And yes! Yes, it is!
Pages