You are here
Fall

On Campus

Although the topic and issues were not completely new to me, I was able to learn more about why current immigration policies existed and the history behind several immigration policies. I absolutely loved the class because Professor Kim was passionate about the course, and the numerous readings we were assigned were very insightful and encouraged class discussions.

Winter

On Campus

The course centers on the educational issues of public school systems and how by creating certain policies or programs we can improve schools and use them as a tool to promote social mobility and equity. The students who took the class were always very passionate to discuss and came from a variety of majors and educational backgrounds, thus enriching class discussions. Furthermore, I loved that Professor Wheelan encouraged us throughout the entire term to "think outside of the box" and inspired us to continue pushing for more change.

Spring

On Campus

During the spring term, I was very confused as to what major I wanted to pursue and decided to give economics an opportunity, never expecting that I would enjoy it. Professor Petre did an amazing job of demonstrating how economics could and is used for social issues like environmentalism, minimum wage, and discrimination. Learning about the concepts and employing them was very important to me because I felt like I could learn how to best help communities.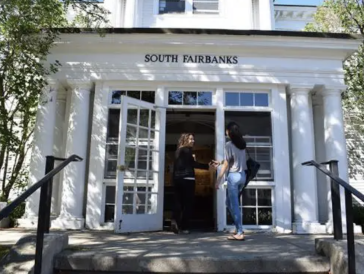 A Center for Change
For those interested in social impact work and looking for additional support in their career, the Dartmouth Center for Social Impact (DCSI) is the place to check out! They offer several programs at different stages of a Dartmouth student's career.
Pages