« All Posts by this Blogger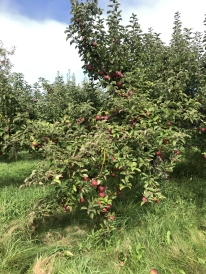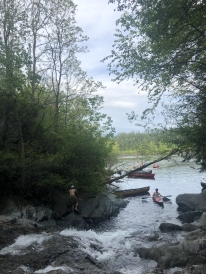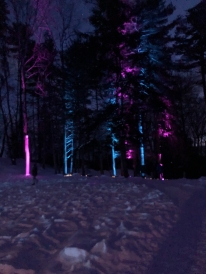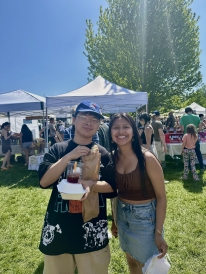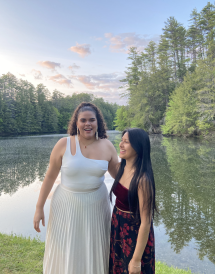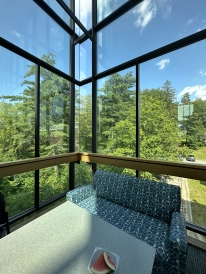 Capturing New England's Four Seasons
Prior to committing to Dartmouth, I was incredibly excited to experience all of the seasons that Dartmouth had to offer. However, I was also really scared because I wasn't sure what to expect and how I might react, specifically during the winter. Now that I have experienced every season in New England, I thought it would be really nice to share how I have enjoyed each season and what the weather for each term has looked like.
The beginning of the fall is a great time to go kayaking and canoeing because the views of the trees turning from green to red, yellow, and orange are beautiful and the weather feels nice and crispy. Getting to enjoy the Connecticut River is one of my favorite things about Dartmouth. 

During the fall you can also check out apple orchards and pick some apples to make yummy desserts like apple pies and apple crisps! Sometimes the Dartmouth Outing Club (DOC) will organize shuttles that can take you or different organizations like FYSEP (First-Year Summer Enrichment Program) and community houses will organize such events. 

BEMA lights happen during the winter and it is an event where there are different cool displays of light and art scattered around BEMA, which is an outdoor amphitheater. I think this is an innovative way that Dartmouth continues to create events for students and get to see cool displays of work. 

There is a nearby farmer's market that has a variety of pastries, food, and products to check out. We visited it during the spring and it was super lovely! A friend grabbed a refreshing drink and a baguette (which everyone loved!) while I bought an apple turnover.

The weather during the spring is probably one of my favorites because everything looks so green and the sun sets later. Here we are at Starrs Pond (about a 10-minute drive from campus) for Sigma Delta's (my sorority) spring formal where we invite guests and enjoy some light food, pictures, and music. 

On the third floor of Fairchild, a building often used by the Environmental Studies and Geography department, there is a corner that serves as the perfect study spot to have a nice view and get some work done. This is one of my favorite summer study spots because you can enjoy the view without suffering from the heat. This summer is surprisingly really rainy, so it also serves as a great place to escape the rain but enjoy the thunderstorms.