« All Posts by this Blogger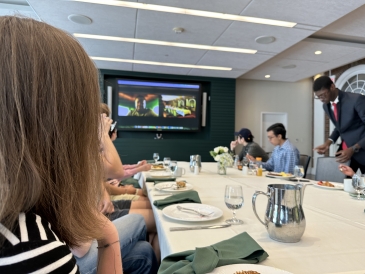 The Road to Social Entrepreneurship
Throughout the past term, I was enrolled in the Magnuson Center's Social Entrepreneurship Certificate Program, whose goal was to help us understand entrepreneurship and the system dynamics of current social issues. The Magnuson Center for Entrepreneurship at Dartmouth focuses on entrepreneurial thinking and entrepreneurial doing which is why they provide "co-curricular education and experiences, funding opportunities, and connection to [their] world-class alumni network." Students can participate in several different ways like getting involved with the Magnuson Student Leadership Board, enrolling in the TuckLab@Magnuson, participating in pitch workshops, and so much more! I didn't know much about the center prior to joining the Social Entrepreneurship Certificate Program, so I am really glad I was able to start getting involved this term through the certificate program.
This was the first time the program was being offered, so I found out about it via blast emails from other centers advertising the opportunity. After a short application, I was invited to participate with approximately 15 additional students. The program had eight meetings/modules where we got to learn about different frameworks that help us understand how to analyze the systems of pressing social issues such as the lack of healthcare access. Some of these meetings brought in guest speakers from businesses or professional careers doing social impact work. For instance, we had a chat with the founder of a business that focuses on reducing landfill waste by creating marketable fashion items. They were able to share with us how their business has allowed them to enter spaces that might not be otherwise influenced to reduce their waste. This chat, along with other guest speakers, helped us see the several types of ways we could solve the issues we cared about.
Moreover, throughout the course, we were also tasked to complete a group project that centered on using the frameworks we learned to tackle a topic that we were interested in. On our last day, we were asked to meet at the Hanover Inn where we presented our projects to the rest of the cohort and some invited guests. We also had our last lesson and video-chatted with a Dartmouth alum to talk about the work he is doing with palm oil in Liberia. It was incredibly interesting to hear and learn about the challenges that other groups decided to tackle. Moreover, the entire experience helped me feel empowered to continue utilizing these frameworks for other topics like immigration and higher education access.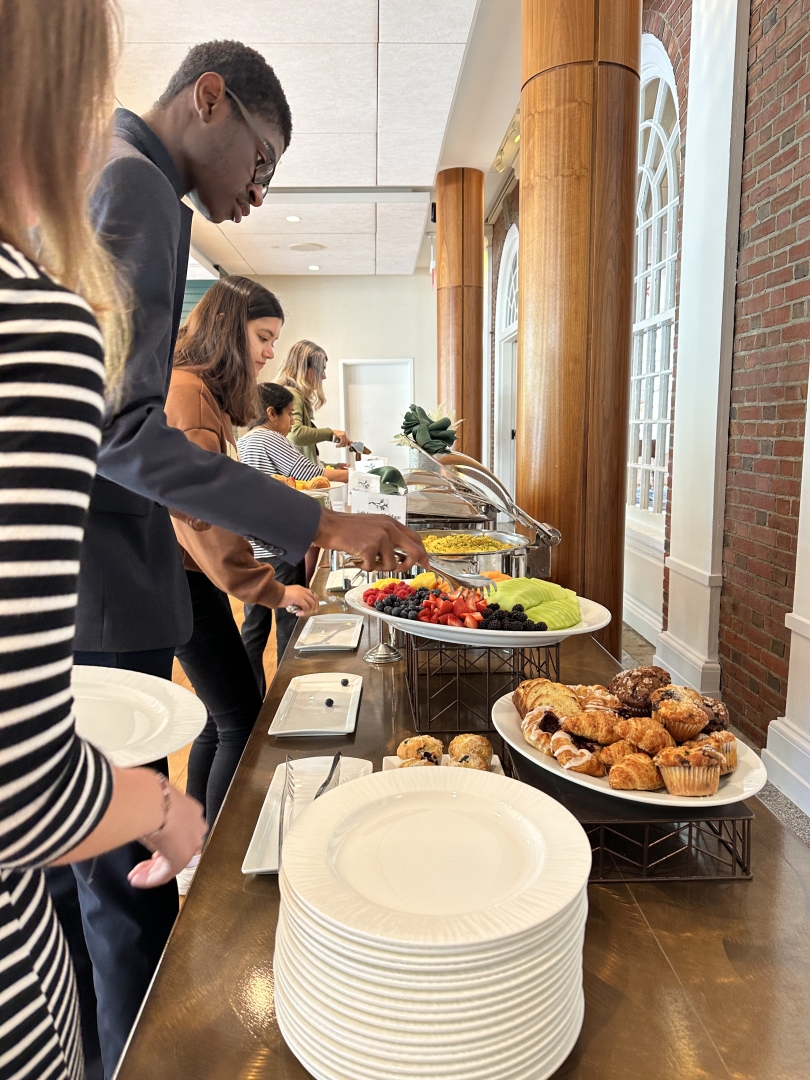 Social entrepreneurship was just a thought during my off-terms. Now, I feel more confident to try exploring this path and see what other resources Dartmouth has to offer.