« All Posts by this Blogger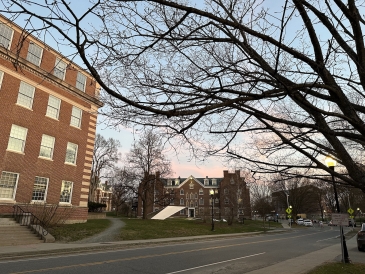 Making a College Decision
First of all, congratulations to all the admitted students! You should feel incredibly proud of yourself, and I hope you are all taking a break after the intensive college application process. I would like to remind you that your success and worth are not determined by the school you attend. With that being said, here are a couple of things that you should consider about your prospective schools before making a decision!
1. Be Skeptical
Every school will probably fluff some information in regard to their college, so take everything with some hesitation. It's really important to talk to a lot of students and alumni! Moreover, encourage them to talk about the flaws and dislikes they have about their college. Being open to this does not mean that they don't like their school; rather it shows that they are helping provide you with a better view of the college as all colleges have flaws. In addition, you may discover that some of their concerns or dislikes are hard boundaries that you don't intend to compromise in. 
2. Reallyy Consider Location
Location is very important because you want to ensure you have opportunities to engage with the community outside of campus, and that you have an opportunity to leave campus if you need a break. I think good public transportation or having a car on campus is a really good safety net for people that are concerned about their location and can change their views on the location they live in. Therefore, if you don't expect to have a car during college, make sure to talk to people with similar experiences. This also goes into my next piece…
3. Visible Communities & Identities
Your location can also impact whether you see people from your community. Keep this in mind and determine how important it is for you. Moreover, check if there are clubs and organizations that exist on campus that can tie you to the communities you belong to. For instance, one of the things I loved about Dartmouth was the presence of its first-generation, low-income (FGLI) community. I think the First Generation Office has grown a lot throughout the past couple of years with the help of our student directors and faculty. (Here is their Instagram, if anyone would like to check it out!)  
4. Ability to Explore Academics
Lastly, I think it is so important to explore different departments and classes! At Dartmouth, I think it is pretty easy to switch majors and explore various departments. For instance, I have been able to take courses in the departments of Sociology, Environmental Studies, Economics, Human-Centered Design, and more! Not only does this help you continue learning and growing as a person, but it also helps you visualize the different career paths you can take and does not bind you to the choices you made while being a senior in high school.
At the end of the day, you will accomplish so many things no matter where you are.