You are here
« All Posts by this Blogger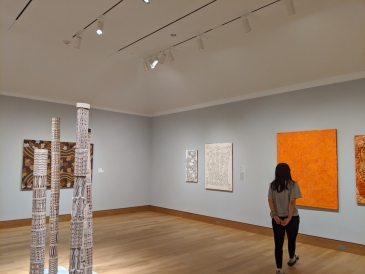 A Walk in The Hood
Clustered between the Hop and Wilson Hall, you will find the Hood Museum of Art, home to some of the most impressive Native American and Australian indigenous art. Although I had frequently passed the Hood during my late night food dashes, I never stepped foot inside until my Humanities floor joined Professor Timothy Baker '08 and Associate Curator Amelia Kahl '01 for a tour.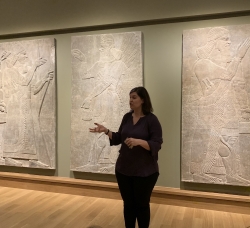 Our tour was divided into two parts, the first of which was a guided tour, where Amelia spoke about the history of the artwork and answered questions. We began by entering the landscape exhibit and I vividly remember a painting reminiscent of the Lorax—with puffy, cotton candy-like trees, a pink sky, and a spattering of flowers in rolling green grass. Next, we proceeded to look at Native American art (baskets, wallets, and pottery) before entering my favorite exhibit: The Politics of Pink. This exhibit, which was designed by Charlotte Grussing '19, embraced how women are stereotypically associated with the color pink. By drowning the exhibit in pink and showcasing the works of women, she was successful in proving that women can reclaim the color pink.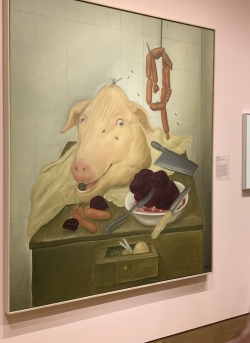 The second part of the tour took us upstairs, where we had ten minutes to explore as much as we could before the tour concluded. As I admired masks, sculptures, and expansive paintings, I found myself drawn to Allison Saar's "Cache," the focal point of the room. The sculpture features a naked woman curled on the floor with a massive ball of hair weighing her down. Kahl mentioned that it was a symbolic piece that spoke to the woman's struggle of being of both African and European ancestry.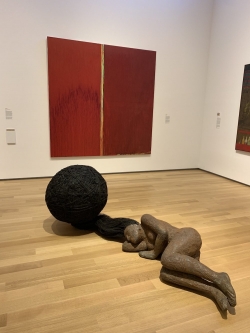 At the end of the tour, we broke out into a Q&A session. Kahl informed us that Dartmouth owns over 150,000 pieces of art, but only 1.5-2% of them are showcased at a time. Every term, the Hood attempts to update or replace exhibits in order to keep the novelty of the museum alive. Besides stopping by for a quick stroll, she encouraged us to conduct research in the museum as an intern, to design our own exhibits, or to request to study an artifact for class. Being able to engage with the Hood staff while discussing beautiful yet intriguing pieces of art made me better appreciate the value Dartmouth places in the humanities.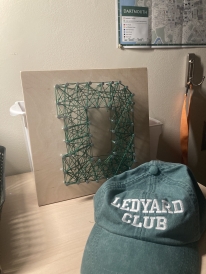 Collis Craft Nights are the most underrated events on campus. If you are looking for chill artsy Friday nights, these are the events for you.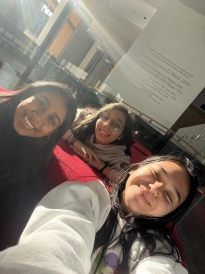 About painting and the Studio Art Department at Dartmouth!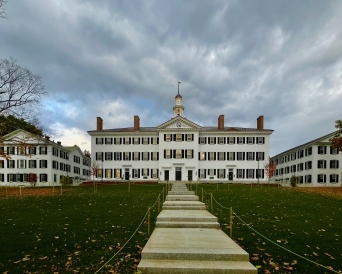 Before applying and coming to Dartmouth, I had absolutely no idea what the liberal arts meant. Now, I love the liberal arts and could not be happier exploring it.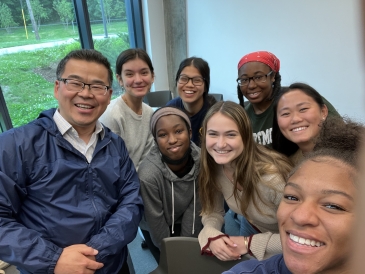 If you're a high school student figuring out whether Dartmouth is right for you, don't worry about picking the perfect major. As long as you have something you're passionate about, Dartmouth has the resources for you to find your academic place.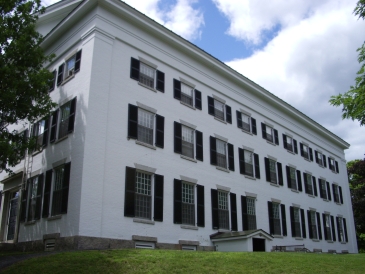 Read on to learn how attainable research (and funding!) is on campus.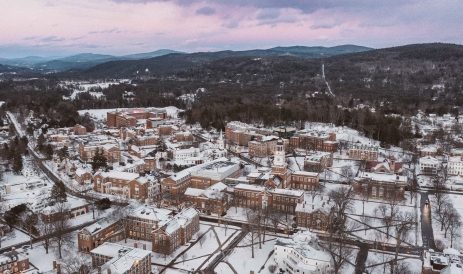 This winter, I officially start my thesis!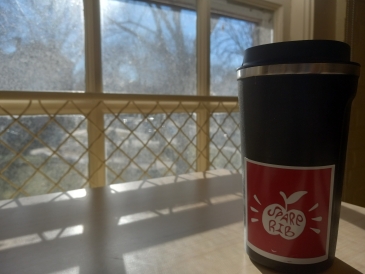 I am excited about a lot of things this term, but Spare Rib is probably at the top of the list. Keep reading to learn more about my favorite extracurricular at Dartmouth!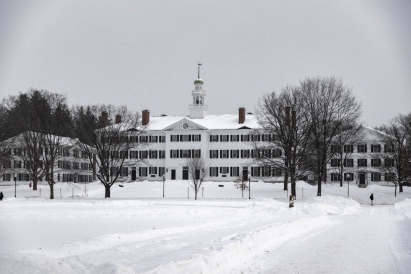 Curious about academic life for a humanities-inclined sophomore? Here is a brief overview of my classes this term!

Brandon Mioduszewski
2025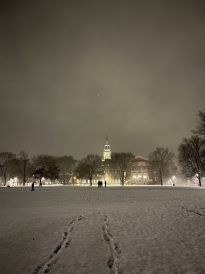 If you are someone who did not learn English as a first language, this is dedicated to you.