You are here
« All Posts by this Blogger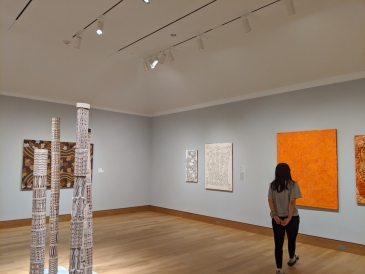 A Walk in The Hood
Clustered between the Hop and Wilson Hall, you will find the Hood Museum of Art, home to some of the most impressive Native American and Australian indigenous art. Although I had frequently passed the Hood during my late night food dashes, I never stepped foot inside until my Humanities floor joined Professor Timothy Baker '08 and Associate Curator Amelia Kahl '01 for a tour. 
Our tour was divided into two parts, the first of which was a guided tour, where Amelia spoke about the history of the artwork and answered questions. We began by entering the landscape exhibit and I vividly remember a painting reminiscent of the Lorax—with puffy, cotton candy-like trees, a pink sky, and a spattering of flowers in rolling green grass. Next, we proceeded to look at Native American art (baskets, wallets, and pottery) before entering my favorite exhibit: The Politics of Pink. This exhibit, which was designed by Charlotte Grussing '19, embraced how women are stereotypically associated with the color pink. By drowning the exhibit in pink and showcasing the works of women, she was successful in proving that women can reclaim the color pink.
The second part of the tour took us upstairs, where we had ten minutes to explore as much as we could before the tour concluded. As I admired masks, sculptures, and expansive paintings, I found myself drawn to Allison Saar's "Cache," the focal point of the room. The sculpture features a naked woman curled on the floor with a massive ball of hair weighing her down. Kahl mentioned that it was a symbolic piece that spoke to the woman's struggle of being of both African and European ancestry. 
At the end of the tour, we broke out into a Q&A session. Kahl informed us that Dartmouth owns over 150,000 pieces of art, but only 1.5-2% of them are showcased at a time. Every term, the Hood attempts to update or replace exhibits in order to keep the novelty of the museum alive. Besides stopping by for a quick stroll, she encouraged us to conduct research in the museum as an intern, to design our own exhibits, or to request to study an artifact for class. Being able to engage with the Hood staff while discussing beautiful yet intriguing pieces of art made me better appreciate the value Dartmouth places in the humanities.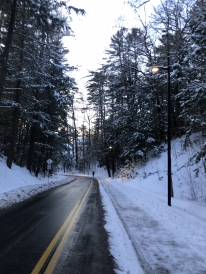 One question that prospective students tend to ask is: "What exactly is there to do in a small New Hampshire town?"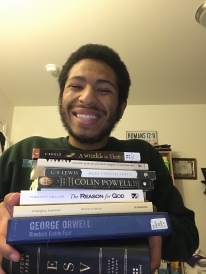 Even though I am not in Baker, that Dartmouth spirit of reading and learning is alive and well.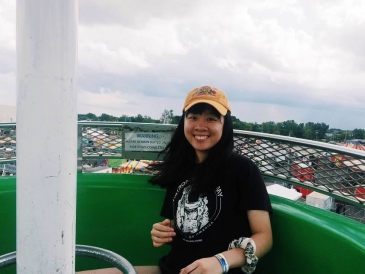 With my last freshman term at Dartmouth now halfway over, I've been thinking about my academic path and what it is going to look like going forward.

Dartmouth has given me tremendous access to maker spaces which made these creations possible. Here are three of my favorite spaces and projects I created within them.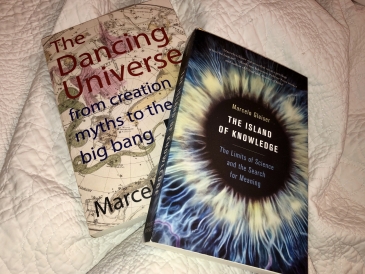 Expecting my SCI distrib to be a burden, I started this class without much enthusiasm. However, I quickly realized this was the class I never knew I needed.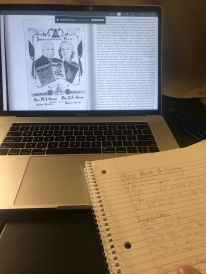 Two classes — "History, Culture, and Society: The Many Faces of Latin America" and "African American Religion and Culture in Jim Crow America" — have helped me learn more about my roots as an Afro-Panamanian man!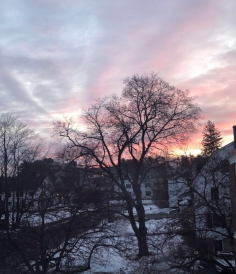 This spring is going a bit differently than any of us were expecting, but the one constant has been the interesting classes Dartmouth offers.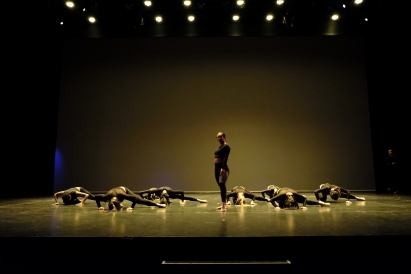 In order to dig a little deeper into the world of dance on campus, I interviewed Charlotte Chui '20, director of three dance groups at Dartmouth.

A little ode to off-campus classes from your quarantined friend!