« All Posts by this Blogger
My Three Wonderful, Wonderful Classes
Read on to check out the classes I took this fall term!
No. 1

History 9.1: The Americas from Invasion to Independence

As a self-described nerd for colonial history, having the opportunity to take a class soley focused on it was beyond exciting. There are twelve people in my class taught by the one and only Professor Musslewhite — an absolute gem of a human from Wales. We started off the term learning about the Aztecs and Incas, focusing on the implications of Spanish involvement in the region. We then moved on to comparing Dutch, English, and French visions for America. One of the classes during this section of the course was in Rauner Library, the archives collection, and we were challenged with using the vast collection of imperial maps to craft a paper on how cartography influenced colonial visions during the era. The focus of the course then moved onto mercantilism and the implications of the Protestant Reformation on imperialism. We used one of our class periods to visit the Hood Museum on campus, where the director of the early Americas collection gave us a tour of art the museum had from the era. Right now we're learning about the rise of slavery and racial divides in the Caribbean. One of our final assignments is a "role play," for which we've each been assigned a figure from the the region and are expected to debate from their perspective.

No. 2

Biology 2: Human Biology

I signed up for this course on a bit of a whim. As a non-STEM major, I initially questioned how useful it would be to take a biology course as one of my three for this term, but I am so glad that I did! Biology has been taught by Professor Lee Whitters for ages. He's the most approachable teacher I've ever met, scheduling office hours multiple times a week, organizing study groups for us, and even taking students out for lunch every week. The course acts as a general introduction to human biology, yet Professor Whitters takes the content above and beyond the basic memorization that epitomized AP Biology to make the content engaging, applicable, and story-based. The course is split into four sections, each of which is capped with a mid-term test. Right now we are in the final section, learning about "The Four B's: Brains, Bugs, Breath, and Blood." Just the other day Professor Whitters brought in a three foot long tape worm from the life sciences section to show us as we learned about parasites.

No. 3

Government 5: Introduction to International Relations

Government 5 is historically a hard class to get into at Dartmouth, yet each fall 20 slots are saved in each block (60 in total) for first-years. That being said, when I entered the lottery for classes and came out with a spot in Professor Steven Brooks' 2pm class, I was exceptionally lucky. This class has been an absolute whirlwind of theory, discussion, and application. We're expected to do a significant number of readings prior to every class, so the workload is by no means light, but it certainly is fascinating. Professor Brooks is an incredibly high-ranked academic in the realm of international relations. Often we'll be critiquing the works of a theorist only to learn that they had lunch together the other day. Many times the readings he assigns are works of his own that have been published in the Journal of Foreign Affairs or another prestigious publication. The way I look at the problems the world faces today has fundamentally changed as a result of this class, and I'm sure the other 39 students in the lecture feel the same way. Sometimes Professor Brooks will have half the class attend on one day and the other half on another in order to keep the numbers small and faciliate productive discussion. Over the past few months, we've looked at everything from realist and constructivist theory to nuclear proliferation to NGO involvement in humanitarian crises. I've truly had an exceptional experience in this class, and I cannot wait to see what lies in store for our final few lectures!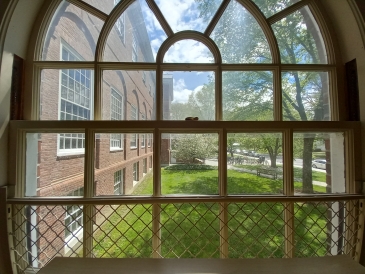 Here are the courses my friends and I have taken to fulfill the distributive requirement for art.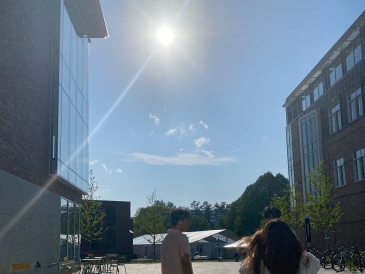 Here are some reflections and thoughts I had undergoing my last term of freshman year!

I am writing this blog post as I enter week 9 of my spring term. The weather is so sunny, refreshing, and awesome (it reminds me a lot of the weather in California). I am dedicating this post as a reflection on my week 8.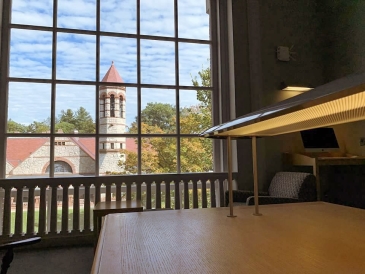 This term, I am doing a research fellowship through the Leslie Center for Humanities!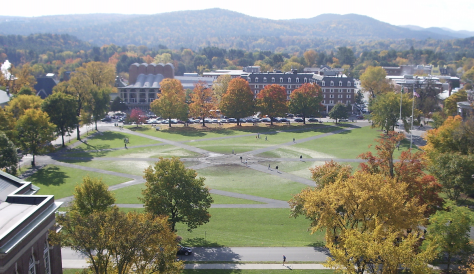 Now, I am wrapping up my first year at Dartmouth. After reflecting on my experience thus far, I want to offer some advice to prospective and admitted students.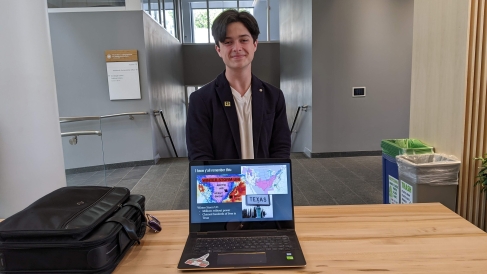 I'm nearing the end of my first year of college and I've gained some perspective on my mentality and how Dartmouth has sculpted my mindset.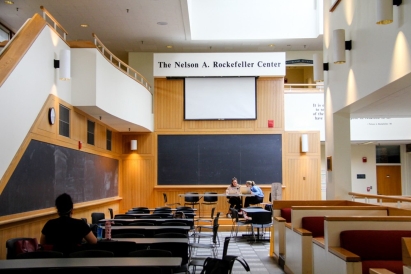 As I begin week 8, the end of the term is right around the corner! In this post, I share some information about finals, papers, and my future plans!

Brandon Mioduszewski
2025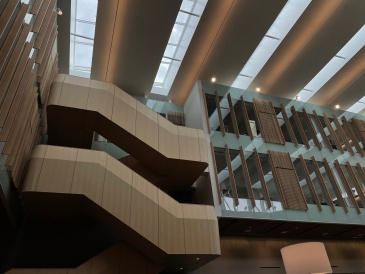 When I applied to college, I was dead set on studying only music and neuroscience. However, I now say go take that course that has nothing to do with your major and maybe find a new passion.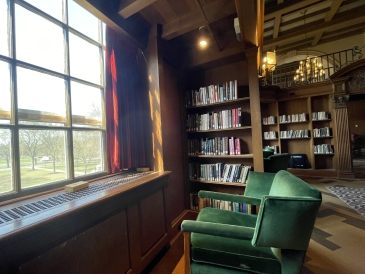 10 weeks, 3 classes, 40 departments and programs, 420 tenured and tenure-track professors—endless possibilities. Here's why I love academics at Dartmouth.