« All Posts by this Blogger
My Three Wonderful, Wonderful Classes
Read on to check out the classes I took this fall term!
No. 1

History 9.1: The Americas from Invasion to Independence

As a self-described nerd for colonial history, having the opportunity to take a class soley focused on it was beyond exciting. There are twelve people in my class taught by the one and only Professor Musslewhite — an absolute gem of a human from Wales. We started off the term learning about the Aztecs and Incas, focusing on the implications of Spanish involvement in the region. We then moved on to comparing Dutch, English, and French visions for America. One of the classes during this section of the course was in Rauner Library, the archives collection, and we were challenged with using the vast collection of imperial maps to craft a paper on how cartography influenced colonial visions during the era. The focus of the course then moved onto mercantilism and the implications of the Protestant Reformation on imperialism. We used one of our class periods to visit the Hood Museum on campus, where the director of the early Americas collection gave us a tour of art the museum had from the era. Right now we're learning about the rise of slavery and racial divides in the Caribbean. One of our final assignments is a "role play," for which we've each been assigned a figure from the the region and are expected to debate from their perspective.

No. 2

Biology 2: Human Biology

I signed up for this course on a bit of a whim. As a non-STEM major, I initially questioned how useful it would be to take a biology course as one of my three for this term, but I am so glad that I did! Biology has been taught by Professor Lee Whitters for ages. He's the most approachable teacher I've ever met, scheduling office hours multiple times a week, organizing study groups for us, and even taking students out for lunch every week. The course acts as a general introduction to human biology, yet Professor Whitters takes the content above and beyond the basic memorization that epitomized AP Biology to make the content engaging, applicable, and story-based. The course is split into four sections, each of which is capped with a mid-term test. Right now we are in the final section, learning about "The Four B's: Brains, Bugs, Breath, and Blood." Just the other day Professor Whitters brought in a three foot long tape worm from the life sciences section to show us as we learned about parasites.

No. 3

Government 5: Introduction to International Relations

Government 5 is historically a hard class to get into at Dartmouth, yet each fall 20 slots are saved in each block (60 in total) for first-years. That being said, when I entered the lottery for classes and came out with a spot in Professor Steven Brooks' 2pm class, I was exceptionally lucky. This class has been an absolute whirlwind of theory, discussion, and application. We're expected to do a significant number of readings prior to every class, so the workload is by no means light, but it certainly is fascinating. Professor Brooks is an incredibly high-ranked academic in the realm of international relations. Often we'll be critiquing the works of a theorist only to learn that they had lunch together the other day. Many times the readings he assigns are works of his own that have been published in the Journal of Foreign Affairs or another prestigious publication. The way I look at the problems the world faces today has fundamentally changed as a result of this class, and I'm sure the other 39 students in the lecture feel the same way. Sometimes Professor Brooks will have half the class attend on one day and the other half on another in order to keep the numbers small and faciliate productive discussion. Over the past few months, we've looked at everything from realist and constructivist theory to nuclear proliferation to NGO involvement in humanitarian crises. I've truly had an exceptional experience in this class, and I cannot wait to see what lies in store for our final few lectures!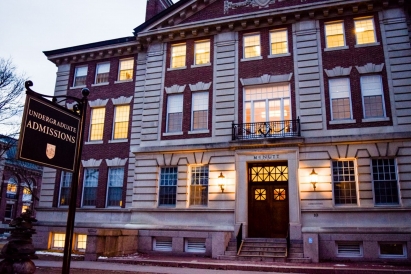 One of the first projects I'll be working on is reviewing our content and messaging for international students.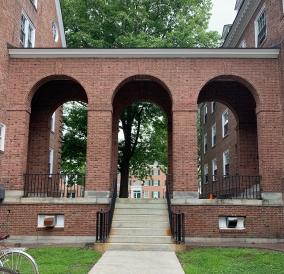 Dartmouth is known as a liberal arts college (LAC), but what does that mean?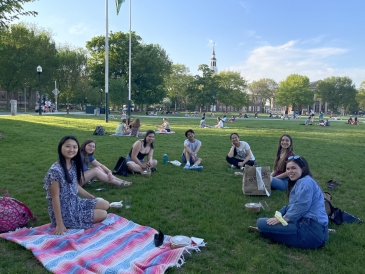 When I entered college, I was super excited to join The Dartmouth news staff, which is, fun fact, America's oldest college newspaper. Journalism is an awesome way to grow as a writer, hear stories, work on a passionate team, and report the truth!

I highly recommend Comparative Literature 39.10: European Fairy Tales, or, as I affectionately refer to it, "the fairy tale class."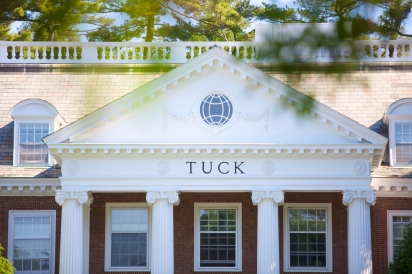 Although I'll be engaging in a variety of programs this summer, I wanted to first introduce the Tuck Business Bridge program, which I spent most of June partaking in!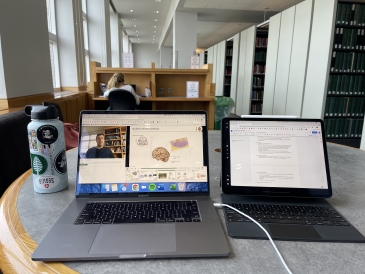 When I was applying to colleges, I absolutely loved watching 'A Day in the Life'-style vlogs. I wanted to share what a typical Monday at Dartmouth is for me to show there is truly never a dull moment here in Hanover, New Hampshire!

I've taken nine classes (three/term) ranging from international development to education to economics. I can't believe this term will wrap up my freshman year. Come learn about my English, psychology, and math classes I'm taking this spring!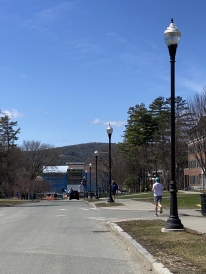 I decided to put some of the most popular questions together and provide some answers for future prospective students who also have these questions on their mind!

We're just past the halfway point for spring term! For this blog post, I wanted to write about my classes because 1) I'm absolutely loving them and 2) I think they are reflective of some standout strengths of the Dartmouth curriculum.