You are here
Fall

On Campus

This class had an emphasis on really learning the material, rather than mindless regurgitation. Every class lecture truly excited and interested me, and readings were thought-provoking, The final was also a project instead of an exam, which was very fun to complete. I could tell Prof. DeSilva was also very passionate about the class materials as well!

Winter

On Campus

As a "seminar" course, we focused on enjoyable discussion-based lectures. Each and every one of Prof. Kangas' lecture topics were engaging and intriguing, constantly pushing me to think. While we had reading assignments, they weren't necessarily linked to graded discussions/quizzes, which allowed me to feel more relaxed and stress-free (I didn't need to go crazy and write notes in-class). All in all, I loved learning about Pompeii!

Spring

On Campus

A classic pre-med requirement course. This class has a basic structure of problem sets, two midterms, labs, and a final. I thought the points were well-distributed and the exams were fair. I personally enjoy problem-solving, which allowed this class to be more exciting personally. I'd suggest you pick the right professor for you as each professor has a different way of teaching!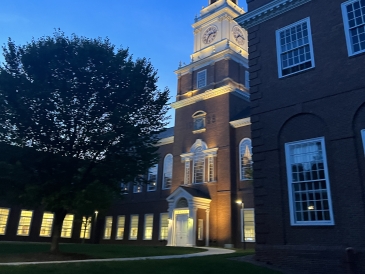 Pages