« All Posts by this Blogger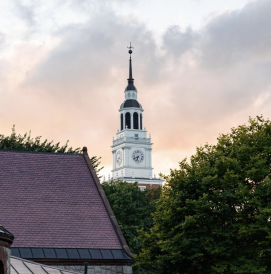 Liberal Arts Education: My Fall Term Classes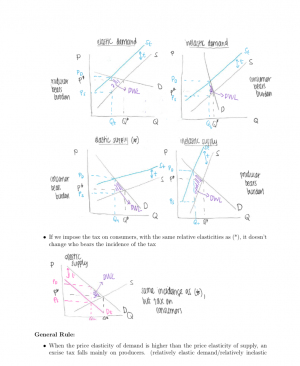 Here at Dartmouth, the "normal" workload is 3 classes per term. Many students might find that surprising and might assume it to be more lenient compared to a 7 class schedule in high school. However, these courses fly by very quickly and it is vital for one to keep up with the rigor in order to succeed. Currently, I am taking three amazing classes for my freshman fall term. Now, since I just completed week 3 of my fall term, I will discuss my experiences and lessons learned in all my classes. 
To begin, I will discuss my most interesting class, Economics 1 with Dr. Petre. Econ1 is the gateway course for the Economics major. Each week we are responsible for completing problem sets, quizzes, classwork, and discussion boards. I love this class a lot because Dr. Petre makes learning really fun and is very kind and wants everyone to learn! In week 1, I learned about supply and demand and the factors that shift those curves. Also, every week we relate what we learned in class to the real world. For example, we read about food banks and their past struggles with efficiency. As a class, we discussed solutions and delved deeper by asking questions and collaborating with each other.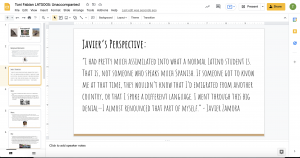 Now, the second course that I am taking this term is called LATS 5: Complexities of Latino Identity taught by Professor Di Blasi. I enjoy this class so much because we read a lot about central issues and themes that shape the Latinx experience in the United States. This class involves in-depth class discussions and reflections. I truly enjoy going to class every day because I am given the opportunity to grow and learn something new every day. Recently, we discussed the impact of the Mexico-US Border and its effect on Latino populations. 
Finally, my third course is Writing 5: Predatory Communication Maneuvers and Cognitive Traps taught by Professor Kremer. We have done research and wrote about case studies that have famously affected the world. For example, most notably the Elizabeth Holmes Case and the public media. From that case study, I am currently developing an essay that is arguing the importance of educating future generations by offering tuition-free programming in schools to help students be cognizant of the dangers of groupthink. This course has helped me grow as a writer and a thinker by giving me the tools to strengthen my sentence structure, writing style, and claims.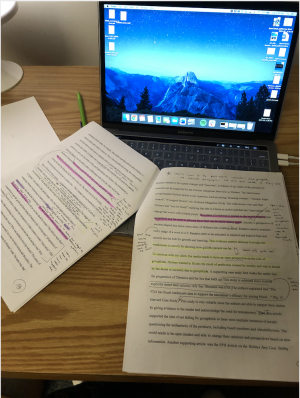 I hope you enjoyed reading about a glimpse of the courses offered here at Dartmouth, and what it means to have a liberal arts education. Dartmouth is truly unique, in the sense that you are given the freedom to explore and take courses that you are genuinely interested in pursuing.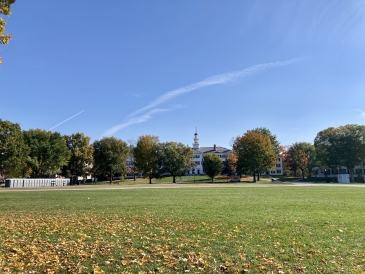 Now that my first term at Dartmouth is coming to a close, what would I write to myself 10 weeks ago when the term began?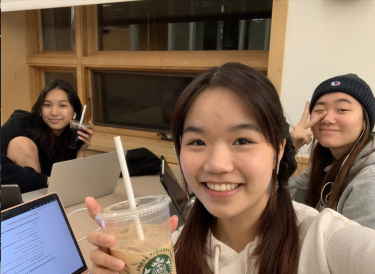 Fall term is over??? Huh??? Let's speed through all my classes this term!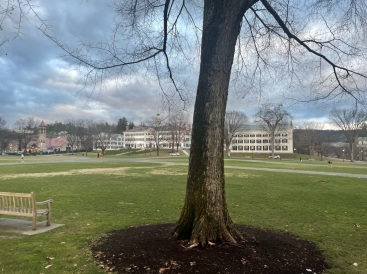 The quarter system is one of Dartmouth's key offerings — does it work in favor of its students, though?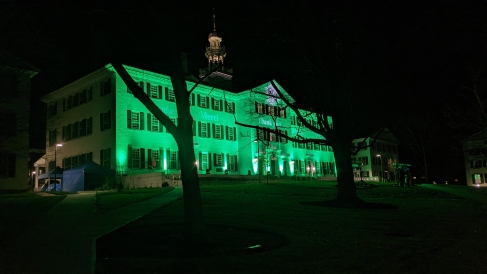 I'm 1/3 of the way done with my Dartmouth career, and I've learned a lot during this term alone. Let's do a recap of the past ten weeks!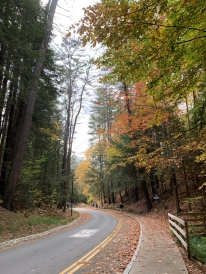 As finals approach and my countdown for winter break, I reflect on my first term here as a Dartmouth student–the traditions, classes, routines, and connections that have defined my first-year fall.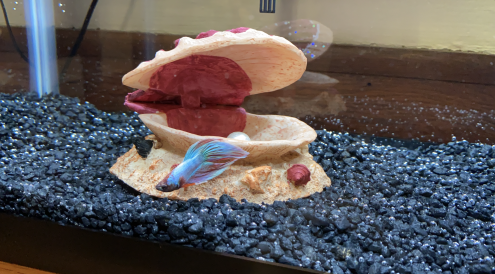 Firstly, the most important update is that last night my friend, Sherry '24, named me as the Godfather to Rory, a one-year-old beta fish.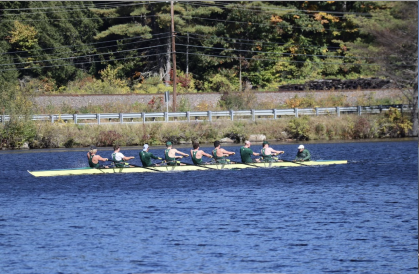 I sat down with my friend Conor to talk about being a DI athlete on the Men's Heavyweight Rowing Team.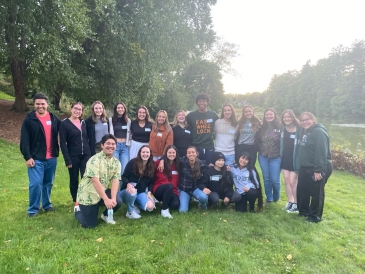 Curious about being Native-American/Indigenous at Dartmouth? Read up on my interview with three '26s Lexie, Liliana, and Keva as they share their experiences and why they chose Dartmouth.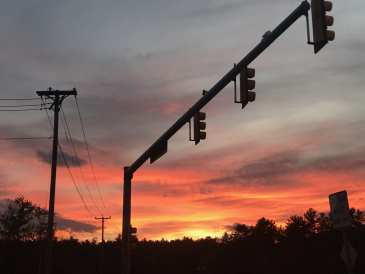 I am writing this blog post as I finish up week 8 of my fall term.