You are here
« All Posts by this Blogger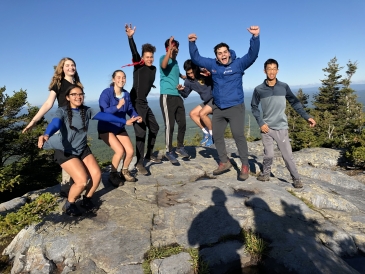 My First-Year Trip
I spent my first week of college in the woods. It was awesome.
First-Year Trips is a program organized by the Dartmouth Outing Club (DOC). Every year, the incoming class starts their college career by leaving the comforts of civilization for an unpredictable adventure in the New Hampshire wilderness. This tradition is a highlight of the Dartmouth first-year experience. I will share with you an overview of my trip, but a lot of what happens in trips stays in trips. And since the class of 2024 is already on their way, I don't want to spoil the surprise.
Over the summer, all incoming students receive a survey asking for their trip preference. There are a ton of options, from hiking, climbing, and mountain biking to horse riding, farming, and cabin-camping. If you are not a fan of the outdoors or are interested but have little experience, don't worry about it. Each trip has different levels of difficulty to accommodate for experience, and there are plenty of indoor options. I wasn't particularly outdoorsy in high school; I wanted to try something new, so I picked mountain biking as my first choice. Apparently, that was a popular choice, and I actually got my second pick: hiking.
I was excited. I rented gear from the DOC, and checked in for my trip on a rainy September afternoon. After some get-to-know-you games with other students in my section, we split into our groups, and the fun started. My trippees (aka group mates) were from all over the country, and the world. Some hiked a lot before college. Others, like me, had almost no experience. We spent the first night on campus and got to know each other. And early the next morning, we left for the woods.
In three days, we summited Mount Moosilauke and Mount Cube. We had no phones or electronics, carried all our food, and drank water from the streams. To pass the time, we played games, told riddles, and just got to know each other. Our TLs (aka trip leaders) were awesome. They had top of the line cooking skills and kept the energy up even after hours of strenuous uphill hiking.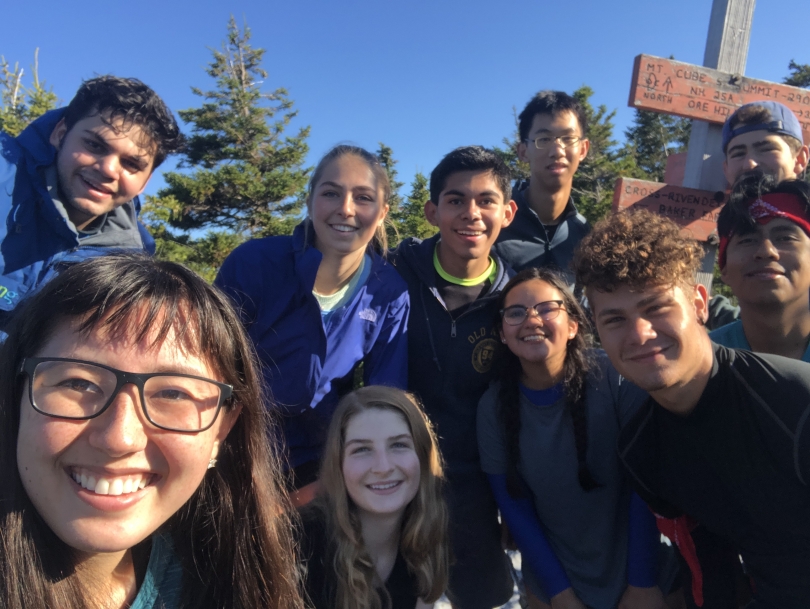 Our trip actually covered part of the Appalachian Trail.
So, we crossed paths with quite a few thru-hikers, some of whom had been in the trails for months. They basically sprinted through the trails while we struggled to catch out breath after every hill. We actually got to talk to a few of them at night while we camped; they usually have some good stories so, if you ever go on Trips, strike up a conversation with a thru-hiker when you get the chance.
I met some of my best friends in college during trips. My group, G-24, grew very close and still meets up every once in a while to catch up now that classes have started. The program is entirely optional but, personally, I think everyone should do it — Trips is awesome.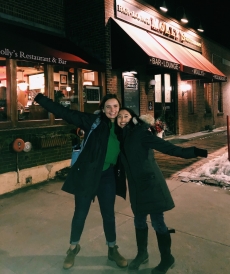 Because the town and school are small, they are extraordinarily interconnected and, in my experience, people in the community have been super welcoming. One long time Hanover resident even helped me pick out a good winter coat!

Here are a few of my photos that I think show unique aspects of my Dartmouth experience — the views, fun, and friends.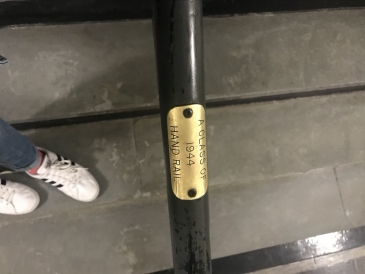 When I think of "old" at Dartmouth, I think of the many parts of campus that are rich in history. So this week, I went around to a couple of locations on campus to capture some of the historical parts of campus and their history.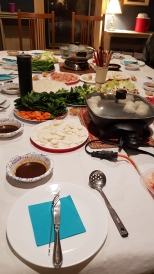 You can imagine my happiness when one of my friends forwarded an email with the subject: HOT POT DINNER @ International Cafe — RSVPs needed.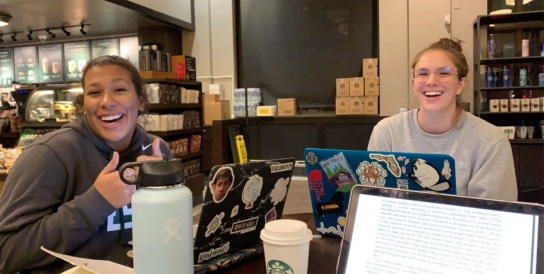 When I came to Hanover almost four years ago to start my freshman year, finding every place that serves coffee was of the utmost importance. Here's the rundown on the best places in town for coffee.
Pond Party is a family-friendly Winter Carnival tradition, hosted by the town of Hanover. It takes place at Occom, a pond set within a residential area south of the Dartmouth golf course and north of the main campus.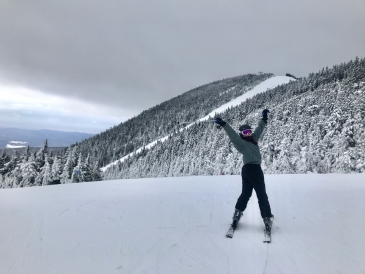 Being from Texas, before coming to Dartmouth I was honestly scared of how cold and isolating winter might be. I've found, however, that I love the winter.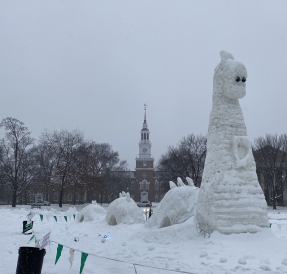 We are celebrating winter's beauty with a week full of parties, winter sports, and an array of awesome events. Here is the inside scoop…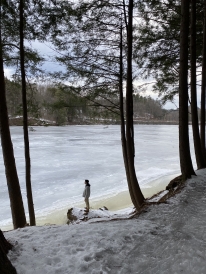 Here are some of the best paths and trails on campus!