You are here
« All Posts by this Blogger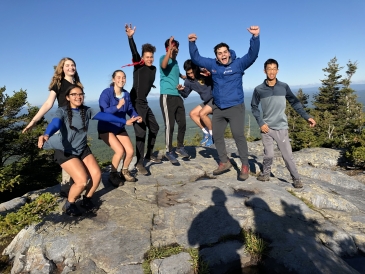 My First-Year Trip
I spent my first week of college in the woods. It was awesome.
First-Year Trips is a program organized by the Dartmouth Outing Club (DOC). Every year, the incoming class starts their college career by leaving the comforts of civilization for an unpredictable adventure in the New Hampshire wilderness. This tradition is a highlight of the Dartmouth first-year experience. I will share with you an overview of my trip, but a lot of what happens in trips stays in trips. And since the class of 2024 is already on their way, I don't want to spoil the surprise.
Over the summer, all incoming students receive a survey asking for their trip preference. There are a ton of options, from hiking, climbing, and mountain biking to horse riding, farming, and cabin-camping. If you are not a fan of the outdoors or are interested but have little experience, don't worry about it. Each trip has different levels of difficulty to accommodate for experience, and there are plenty of indoor options. I wasn't particularly outdoorsy in high school; I wanted to try something new, so I picked mountain biking as my first choice. Apparently, that was a popular choice, and I actually got my second pick: hiking.
I was excited. I rented gear from the DOC, and checked in for my trip on a rainy September afternoon. After some get-to-know-you games with other students in my section, we split into our groups, and the fun started. My trippees (aka group mates) were from all over the country, and the world. Some hiked a lot before college. Others, like me, had almost no experience. We spent the first night on campus and got to know each other. And early the next morning, we left for the woods.
In three days, we summited Mount Moosilauke and Mount Cube. We had no phones or electronics, carried all our food, and drank water from the streams. To pass the time, we played games, told riddles, and just got to know each other. Our TLs (aka trip leaders) were awesome. They had top of the line cooking skills and kept the energy up even after hours of strenuous uphill hiking.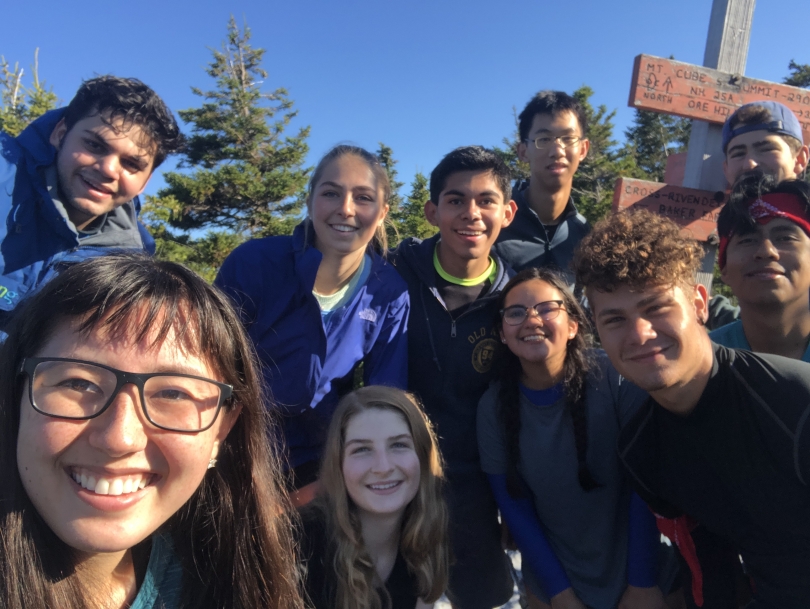 Our trip actually covered part of the Appalachian Trail.
So, we crossed paths with quite a few thru-hikers, some of whom had been in the trails for months. They basically sprinted through the trails while we struggled to catch out breath after every hill. We actually got to talk to a few of them at night while we camped; they usually have some good stories so, if you ever go on Trips, strike up a conversation with a thru-hiker when you get the chance.
I met some of my best friends in college during trips. My group, G-24, grew very close and still meets up every once in a while to catch up now that classes have started. The program is entirely optional but, personally, I think everyone should do it — Trips is awesome.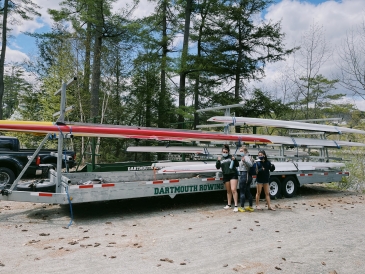 Here is a glimpse into the gorgeous outdoors that sits on and hugs Dartmouth's campus. On this fine May afternoon, my friends and I paddled down the Connecticut River for the first time now that the Ledyard Canoe Club opened services. We had a blast!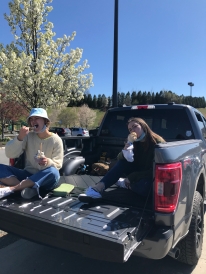 Spikeball on the Green, cherry blossoms in front of Baker….as spring is arriving here in the Upper Valley, I thought I'd write a quick post about my favorite things to do near campus this time of year!

This week, I had the amazing opportunity to take a rock-climbing class at one of the country's best climbing spots: Rumney, New Hampshire.

The trees are full, flowers are blooming, and the weather is gorgeous.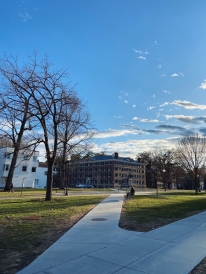 Here are a few of my personal favorite areas to spend time in when I'm on campus!

Over a course of a few days, I ended up adding five books to my personal collection - after having not bought a book in months!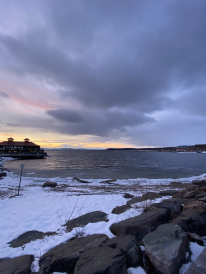 Although Dartmouth's campus can seem remote at times, there are actually lots of fun places to explore nearby! Read all about my day trip to Burlington here!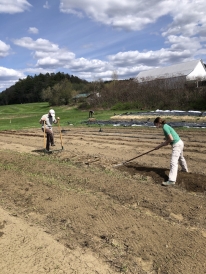 After a week of sloughing through midterms, I signed up for a Friday afternoon trip to the Organic Farm through the Dartmouth Outing Club.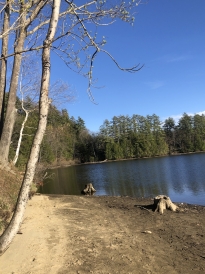 With the weather slowly turning towards spring and midterms (mostly) over, my friends and I decided to take a little trip down to the stream for some swimming.