« All Posts by this Blogger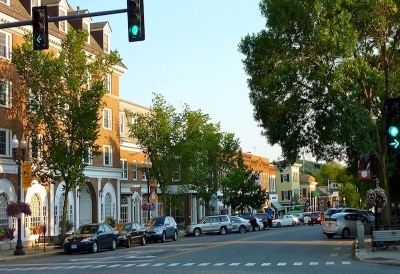 Hanover's Finest Restaurants
Hi all! 
Though Dartmouth's dining halls have pretty awesome food, it's nice to get out to town and switch things up a bit. So, here are my top 4 restaurants in Hanover—all at a walking distance from the Green.
Lou's
Lou's is a staple of the Dartmouth experience. They have been around since 1947, and have the best breakfast bowls around. 
Every term, brave Dartmouth students do what is called the "Lou's Challenge." The challenge entails staying up all night and going to Lou's for breakfast in the morning. If you have a final or big project coming up, this is a great way to get a long study session in with friends… though you'll probably need to catch up on sleep at some point.
Sushiya
Sushi is one of my favorite foods, so it's no surprise Sushiya made the list. Every day, they have a lunch special where you get what would be a $20 dollar meal for almost half the price. Plus, the inside of the restaurant has big windows with a clear view of downtown. So, it's a nice place to study.
Molly's 
Like Lou's, Molly's is part of every Dartmouth student's time in Hanover. They have been around since 1976, and serve a wide variety of food. My go-to is the Scampi Pasta—it has some spice to it, and the shrimp is awesome.
Still North Books and Bar
And last but not least, this is my favorite coffee shop in town. Still North is actually one of the newest businesses to come to Hanover, having opened in 2019. They were founded by a Dartmouth alum who recalled that, in her time here, downtown was missing a bookshop. So, she took matters into her own hands and started her own business. Still North has awesome coffee, cozy sofas, and a super relaxed atmosphere. I've spent a lot of time studying there, and I definitely recommend you visit.