« All Posts by this Blogger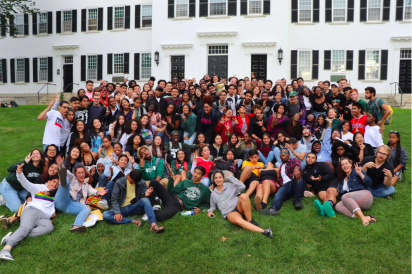 A First-Generation Student's First Term of College
Coming to Dartmouth was a big step in my life.
My father, a farmer, only studied up to middle school before having to work to support his siblings. My mom finished high school, but was not able to pursue a college degree. Thanks to their support, I am the first in my family to attend college. 
No one before me had even thought of applying to an elite institution. As you can imagine, I was intimidated by the idea of attending college. During high school, I did my best in class and was heavily involved in extracurricular activities. Still, I didn't think I had much of a chance of getting into my dream school once application season rolled around. Then, it happened — I was admitted to Dartmouth. 
Now that I was in, I had lots of new questions. What classes do I take? What major should I pick? Does my major matter? How do I get my stuff to Dartmouth? And so many more! Fortunately, the First Year Student Enrichment Program (FYSEP) came to my rescue.
FYSEP is a program to help first-generation students thrive in college. In early September, they help a week-long pre-orientation where we received information about academic, financial, and health resources at Dartmouth. Moreover, we attended short lectures on Calculus, English, and Psychology to give us an idea about what college classes are like; there are many staff members throughout campus who support FYSEP, including professors and Undergraduate Deans. 
FYSEP does not stop after pre-orientation. Part of the program's goal is to create a community for first-generation students to support one another and forge meaningful relationships. We have upperclassmen mentors, bi-weekly dinners and fun events like apple picking, pumpkin carving, and talent shows. I have met my best friends in college through FYSEP, and I continue to be involved in the program whenever possible because, frankly, I love the people.
Thanks to FYSEP, I had an easy, smooth transition to college. I learned to find and take advantage of the resources offered at Dartmouth, and found a community — before classes started! In the future, I hope to be involved as a mentor and help incoming students find their path. I'll be honest, being a college student is not easy, and it's always nice to have someone who has through it to guide and support you. Thus far, my experience as a first-generation college student at Dartmouth has been nothing short of amazing, and I am grateful for FYSEP's support — I've only gone through one term at Dartmouth but I am happy to call this place home, and cannot wait for what the next four years have in store.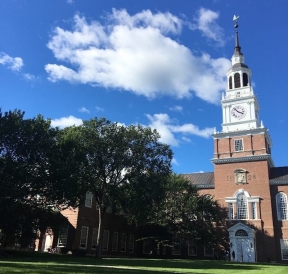 Congratulations on joining the Dartmouth community! In this mini-series, I'll share some of my best tips for your first year of college.

How would I describe experiencing the four seasons at Dartmouth?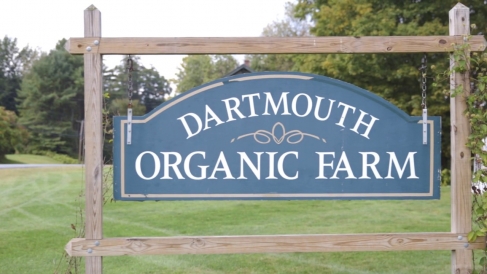 The Organic Farm plays a big part in my summer!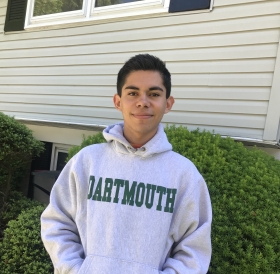 If you meet the prerequisites, Questbridge is an amazing opportunity that you should take advantage of. I know I did and, to this day, I believe it was the best decision I made as a high school student.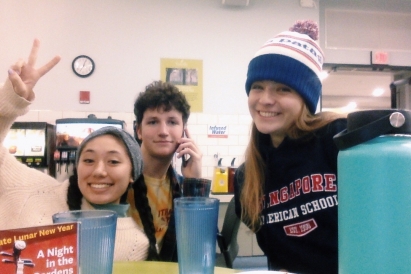 There are so many things that come to mind when I ask myself what I miss about campus. The smiles as you pass classmates on the Green, the satisfaction of finishing a paper in the Baker Berry tower room, the sweet taste of a FOCO cookie.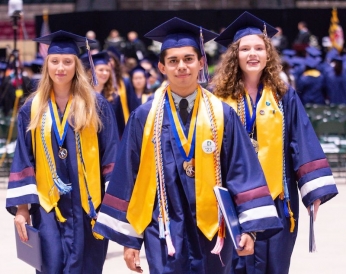 Read for some handy tips to make the best of your senior year!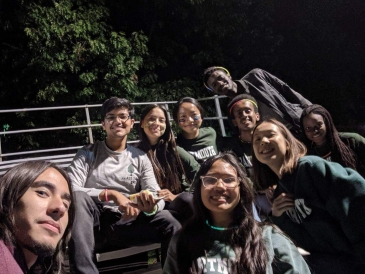 Before I know it, it's already time to say goodbye to a somewhat unconventional freshmen year. The memories are here to stay, though. Here are some of my favorite snapshots of my freshmen year!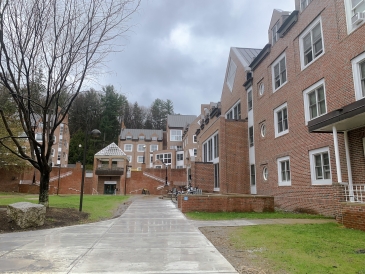 Wondering how to choose your very first set of classes?

While many of us may not be on campus to sing and dance and toast to you, we remain so very excited for your joining the Dartmouth community, wonderful class of 2024!