« All Posts by this Blogger
There's Snowplace Like Dartmouth
Despite how magical it may be, Dartmouth is unfortunately not immune to the frigid temperatures that hit the Northeast starting from early November. However, even as a Texas native who once considered 50-degree weather to be "chilly," I have come to not only bear these cold temperatures but have started to enjoy them! Here are the top three tips I've learned along the way to embrace the cold, because it'll happen weather you like it or not (See what I did there? Hahaha… prepare yourself for a very punny post)!
 
At the risk of sounding like a broken record, layering is probably the single most important aspect of staying warm in cold weather. Before the cold front hit, all of my friends who lived in the Northeast warned me that if I didn't layer properly, I would freeze into an icicle the moment I stepped outside. And while they definitely were exaggerating, being inadequately dressed for the cold is snow laughing matter. Wearing a hat, boots, and layering a big coat over a lighter jacket and a long sleeve shirt has become my staple outfit and has kept me toasty even when the temperature hit the low teens. 

No. 2

Tip 2: Drink Hot Drinks

Seasonal drinks are arguably one of the best parts of living in a place that has cold weather. I like to warm myself up after being out in the cold for a long time by drinking a nice cup of hot chocolate with marshmallows from KAF, a popular cafe on campus. In addition to making my fingers feel warm and tingly while holding the cup, drinking a hot drink definitely makes me feel happier and less concerned with how un-brr-lievably cold it is outside.

No. 3

Tip 3: Have Fun Outside

One of the most important tips I've learned while being here this term is just to have fun outside, especially when it's snowing. As cheesy as it sounds, half the battle against the cold weather is won just by having a positive attitude about it! When the first flurry of snow came down on campus, it truly was love at frost sight. After mesmerizing at how pretty the campus looked when covered in snow, I and some of my friends decided to have a mini snowball fight and take silly pictures outside. Although we were freezing our butts off, we were too busy having fun to realize how cold it was.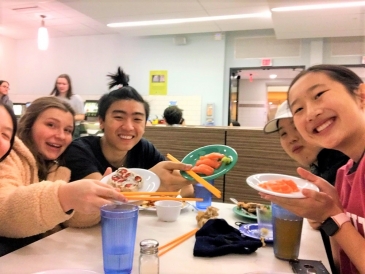 Coming from California, I was used to being able to eat a variety of Asian food: ramen, boba, curry. As I adjust to my new life here, it's nice that there's something that resembles what I had back home.

One thing that I had yet to do on campus was make jewelry at the Donald Claflin Jewelry Studio. Although the rings I made would definitely not be sellable, I learned so much about the process of jewelry-making.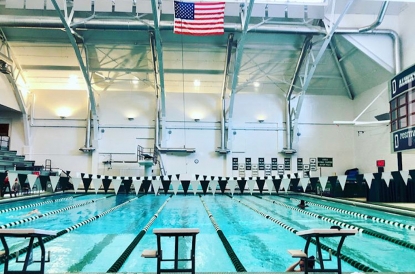 I love water polo (and club sports in general) because they have become a way for me to stay active and make friends at the same time!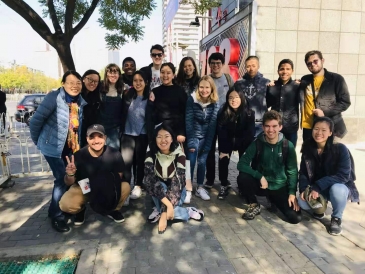 Between a busy class schedule and numerous cultural activities, taking time to stop and appreciate a good book or piece of art has been hard. However, this week I took the conscious decision to step it up and make the arts a part of my routine!
This is not the first time I have experienced snow, but the first time I did see falling snow was my freshman year at Dartmouth.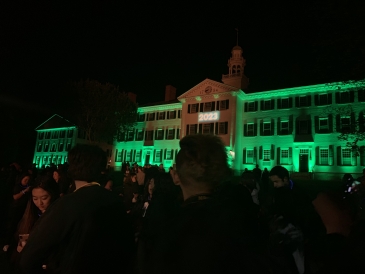 Though September seems so long ago, it's quite a marvel that I've finished my first term at college! I'm officially an "adult" and have survived on my own, with lots of good memories and fantastic people by my side.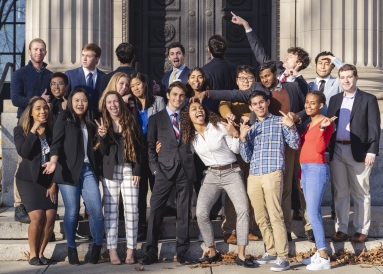 Student Assembly is Dartmouth's student government and represents the interests of all undergraduate students. Aside from fun projects, Student Assembly gets to work with Dartmouth's administration when making policy affecting all of campus.

When I first came to Dartmouth, I knew about as much about Greek life as I knew about Greek yogurt.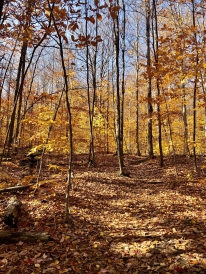 Just before Thanksgiving I finished up all of my classes and finals, and now I am home for 6 weeks. These are the things I miss most about Dartmouth while I'm away (not in any particular order).