« All Posts by this Blogger
There's Snowplace Like Dartmouth
Despite how magical it may be, Dartmouth is unfortunately not immune to the frigid temperatures that hit the Northeast starting from early November. However, even as a Texas native who once considered 50-degree weather to be "chilly," I have come to not only bear these cold temperatures but have started to enjoy them! Here are the top three tips I've learned along the way to embrace the cold, because it'll happen weather you like it or not (See what I did there? Hahaha… prepare yourself for a very punny post)!
 
At the risk of sounding like a broken record, layering is probably the single most important aspect of staying warm in cold weather. Before the cold front hit, all of my friends who lived in the Northeast warned me that if I didn't layer properly, I would freeze into an icicle the moment I stepped outside. And while they definitely were exaggerating, being inadequately dressed for the cold is snow laughing matter. Wearing a hat, boots, and layering a big coat over a lighter jacket and a long sleeve shirt has become my staple outfit and has kept me toasty even when the temperature hit the low teens. 

No. 2

Tip 2: Drink Hot Drinks

Seasonal drinks are arguably one of the best parts of living in a place that has cold weather. I like to warm myself up after being out in the cold for a long time by drinking a nice cup of hot chocolate with marshmallows from KAF, a popular cafe on campus. In addition to making my fingers feel warm and tingly while holding the cup, drinking a hot drink definitely makes me feel happier and less concerned with how un-brr-lievably cold it is outside.

No. 3

Tip 3: Have Fun Outside

One of the most important tips I've learned while being here this term is just to have fun outside, especially when it's snowing. As cheesy as it sounds, half the battle against the cold weather is won just by having a positive attitude about it! When the first flurry of snow came down on campus, it truly was love at frost sight. After mesmerizing at how pretty the campus looked when covered in snow, I and some of my friends decided to have a mini snowball fight and take silly pictures outside. Although we were freezing our butts off, we were too busy having fun to realize how cold it was.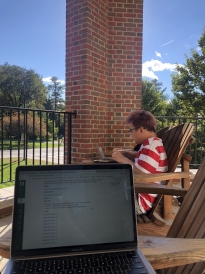 With the College being open, I have been able to explore several new study spots to find the best fit!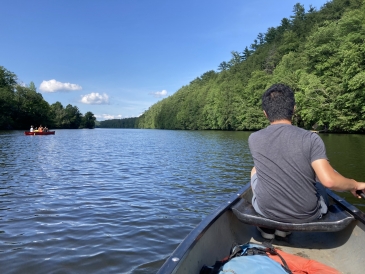 I spent my Junior Summer on campus and got to cross off several items on my bucket list!
Come along on a fall day with me!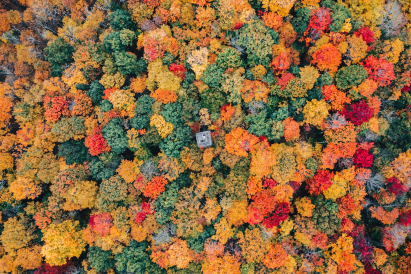 As the leaves begin to turn, fall festivities are around every corner! From Harvest dinner to Homecoming weekend, campus was buzzing with excitement from students, parents, and alumni!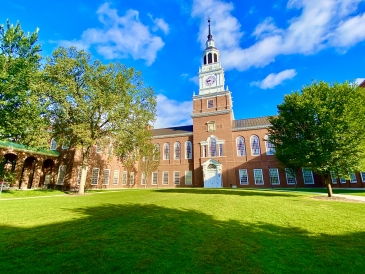 As I made my way through orientation, I never thought that a time would come when I would drop everything and go back to a classroom.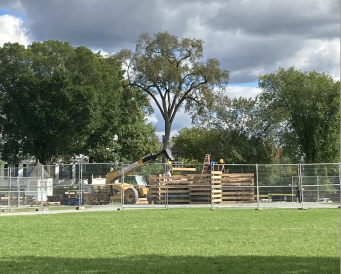 Woohoo! It's Homecoming week here at Dartmouth. While I could focus on the game itself, I want to spend some time writing about the buildup and preparation for the extra special day.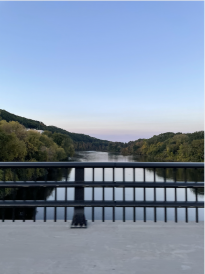 In hopes of sharing my Homecoming in a unique way that will hopefully show you a different side of Dartmouth's biggest tradition, I decided to just share three things. Three nice things that I experienced during Homecoming.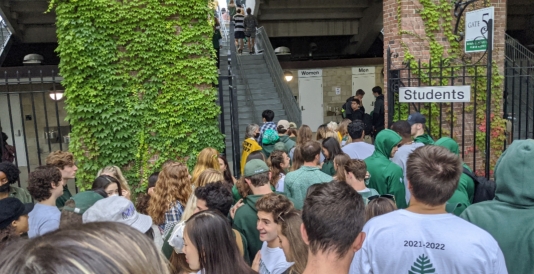 Homecoming 2021 was in a word: awesome. We all made amazing memories — here is the experience I had!

Just recently, I've traded driving on the right side of the road to the left; a quiet New Hampshire town for a bustling global city; and American accents for British ones. That's right, I am currently in the United Kingdom!