You are here
« All Posts by this Blogger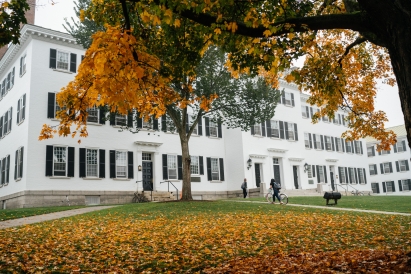 My Class Schedule This Fall
Now that we are well into fall term, I have gotten into the groove of things. Here are the classes I am taking this term:
1. Making of the Modern World Economy
Making of the Modern World Economy is a history course taught by Professor Stefan Link. In this course, we learn about the major economic developments that have occurred over the past two centuries. The class meets three days a week—2 days are reserved for lectures, and one day is for class discussion. My favorite topic we have covered so far is the economic impact of WWI. It was really fascinating to look at the war from a purely economic perspective rather than a political or social one (like I had done in high school).  
2. United States Political History in the Twentieth Century
This is another history course I am taking this term. Because I love history and might want to major in it, I really wanted to explore a variety of classes in the department this term. In this course, which is taught by Professor Bethany Moreton, we analyze American political life in the 1900s. Similar to the Making of the Modern World Economy course, we have both lecture-based and discussion-based classes weekly. Professor Morteon split up the class into two for the discussion groups, so each group has around fifteen people in it. These small discussion groups allow us to really dig into the material and have in-depth conversations about the readings. It has been interesting to see how applicable the things we have learned are to our current political climate. 
3. Languages and Scripts of Gender, Class, and Nation
This course is taught by Professor Sachi Schmidt-Hori, who is in the Asian Societies, Cultures, and Languages (ASCL) Department. In this course, we examine how Asian languages have formed gender, sexual, and national identities. Our assigned readings are usually journal articles or chapters from books, which has given me experience with tackling academic writing. Languages and Scripts of Gender, Class, and Nation is the second course I have taken within the ASCL Department, and I can't say enough about how excellent the professors are. This class only has 15 students, so I've been able to engage in substantive discussions with my peers and professor.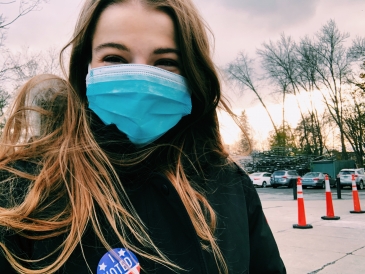 This term, I took a big leap and signed up for not one, but two classes in the Government department.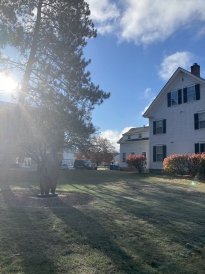 At the end of every term, without fail, Dartmouth students post memories of the past ten weeks captioned with some variation of a '20F' hashtag. Read all about 20FinalFall in this blog post!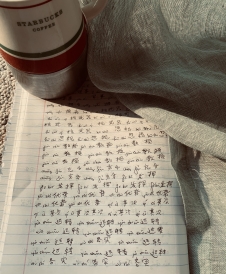 As you all know, Dartmouth students must pass the foreign language requirement in order to graduate. There are numerous ways to do this, so today I'll be sharing my experience with Dartmouth's foreign language department!

Let's rewind back to the beginning of September...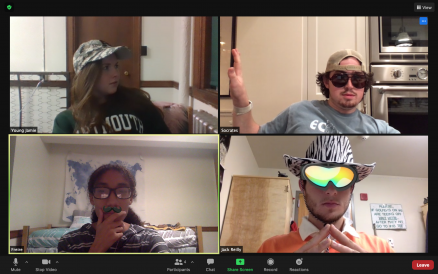 Holden Caulfield, Socrates, Paulo Freire, and Young Jamie got together via Zoom and put together a play for my writing course.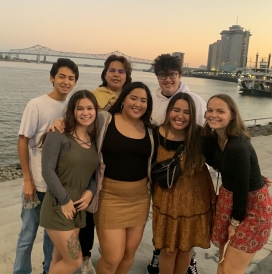 But at the end of the day, when people ask me what my favorite Dartmouth memories are, I'm always thinking about the place. Ice skating, pink sunsets, riverbanks, or canoeing? That's my highlight reel.

While the student body at the College may be relatively small, students here recognize that their vote can hold a lot of weight in New Hampshire, a classic swing state.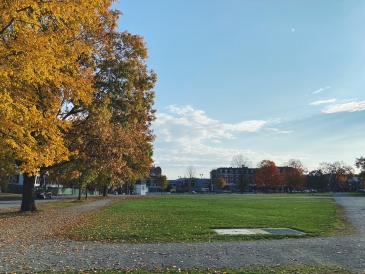 As the early application deadlines begin to pass, I try to offer any advice I have about college applications and share my experiences.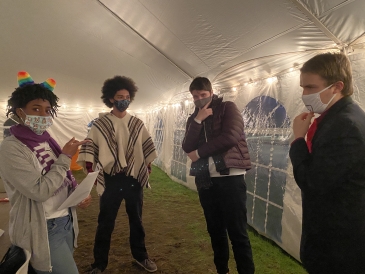 After walking around campus all day in eye-catching attire, we headed to a Murder Mystery night hosted by Phi Tau (a fraternity) in one of the tents scattered around campus.