You are here
« All Posts by this Blogger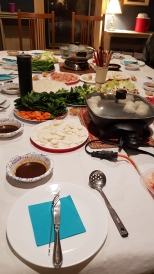 A taste of home
Here's a question: What is one food from home you think you'll miss most in college? 
It could be anything, as big as a full-on meal or as small as a late-night snack. For high schoolers out there, this might be a question you haven't really chewed on, no pun intended.  But you have to take my word on this: once you're six to seven months in college and you're forcing yourself to concentrate on the math problem in front of you, your mind wanders, and it's not long until this question hits you. 
For me, it's a dish called Hot Pot which I miss so dearly from back home. This is a huge pot of chicken/fish soup flavored with spices, with an assortment of vegetables and meat of your choice. It has its roots in Chinese cuisine and Myanmar is highly influenced by its tastes, hence my immense love for this dish. I haven't been back home since I've started freshmen year and I could not find a restaurant which served Hot Pot nor the right ingredients for me to (try to) whip up my own rendition of Hot Pot. So, you can imagine my happiness when one of my friends forwarded an email with the subject: HOT POT [email protected] International Cafe-RSVPs needed. 

Yes, even my friends are aware of my dire thirst for hot pot. And also yes, I think I spent a good 5 minutes just running around my room and squealing random words of joy. I couldn't continue this for long though because I knew I couldn't miss out on the RSVP. I'm well into my finals week but there was no way I was going to miss this opportunity.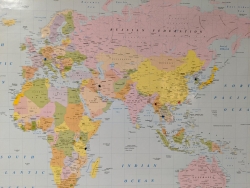 So, the following Thursday, my friend and I walked to Wheelock House, an initiative and a safe hub for students to promote service and self-growth. Our hosts, Jay and Ruth, warmly welcomed us and gave us a little tour of the cozy home. Wheelock House holds weekly casual sessions for international students where we can just drop in and get a snack, drink some hot tea, and catch up with other students. What was really cool was this world map where every new student who came in stamped a star sticker on the country they are from. My friend, who is from Ghana, and I, proudly stuck our little stars on the map. 

The long antique table was filled with large plates of food: beef, shrimp chicken, rice cakes, an array of vegetables, vermicelli, and fish balls. Ruth and Jay had thought as far as to get spicy-lovers like me a jar of hot tom-yum paste to dip in the boiling soup. The moment I brought the just-cooked piece of beef between my lips, I felt all the stress from finals week fade away (although I may very much be back at it now). I met graduate students, upperclassmen, and my fellow '23s and filling our stomachs to our hearts' content, we talked about our stories on how we found and came to embrace Dartmouth.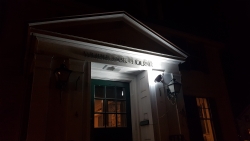 So, back to the question: What is the one dish that you will miss when you are in college? Honestly, it doesn't have to be a specific dish. Maybe it's the feeling of joining a dinner table. Or the warm sentiment when you taste a bowl of hot soup after a tiring day. These kind of little things are the intangibles that you will love and bring to college. 
I decided to start interviewing for Humans of Dartmouth once more this term, given that I don't have much to do at home outside of work hours. In case you don't know, Humans of Dartmouth is a spin-off of Humans of New York.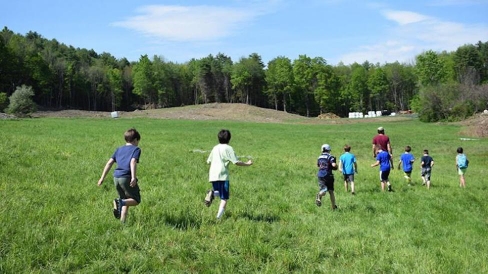 Whether you're looking to work on sustainability efforts, tutor kindergarteners, or support the elderly, there are a ton of opportunities to give back at Dartmouth.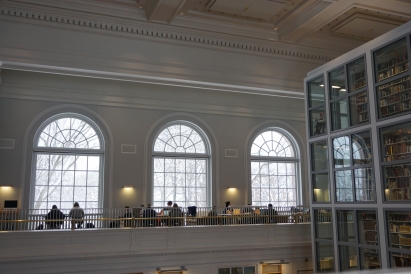 I am currently missing my favorite study spaces on campus where I could sit for hours and get work done, so I figured I would share them with you all!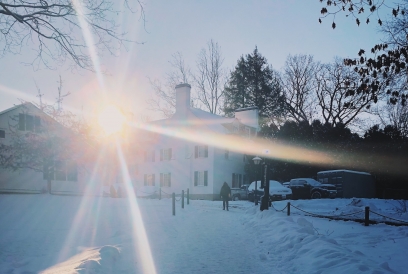 The college selection process was far more challenging as an introvert. During my freshman year, I've had the opportunity befriend people who fall all over the introverted/extroverted spectrum.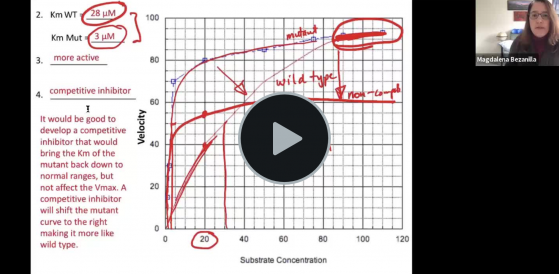 What is taking a science class at Dartmouth, with a laboratory requirement, like when you're 4000 miles away from campus? This week, I'll be sharing with you a little snapshot of my BIO12: Cell Structure and Function class!

My best friend Laurel tells us why she chose Dartmouth!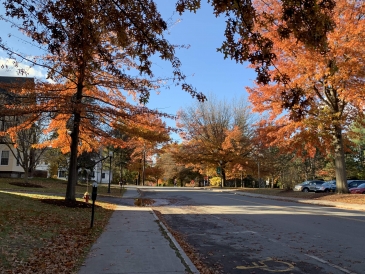 Since coming home, I've missed a lot about Dartmouth: my friends, activities I was a part of, and even just the physical campus itself. One thing I didn't expect to miss was the Upper Valley.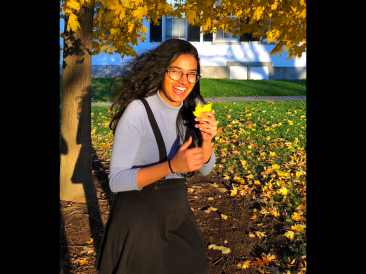 For this week's edition of Through the Lens, I interviewed Aadhya Kocha '22, an intern at Dartmouth's Sustainability Office who hails from Mumbai, India. Read below for a personal insight into sustainability at Dartmouth.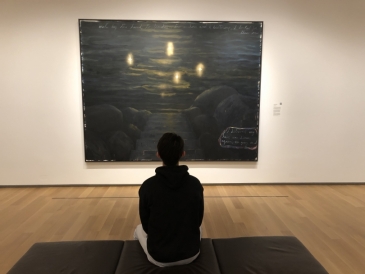 Last week, I virtually hosted an incoming student, and it was funny to me how he shared a lot of the worries I once had. So, hopefully I can help another incoming student or two by sharing my worries: and why I'm no longer worried about them.