« All Posts by this Blogger
Things to do during Winter Term!
Oh, Winter term. With Hanover snow fall and classes heading full steam ahead, I decided to show you how I'm spending my time! As a student on campus this term, I get to experience some new additions that the college added to enhance our social and academic lives. Let's take a look! 
No. 1

Skating on the Green

Let's take a look at two new additions to our famous Dartmouth Green: the ice skating rinks! There are now two portable ice rinks, welcome to be used by any on-campus Dartmouth student with their student ID. And what's the best part? It's free! We can head on over as many times as we want throughout the term. There are free skate rentals available for students, or you can feel free to bring your own. The rinks operate from 1:00 pm to 8:00 pm on weekdays and from 9:00 am to 5:00 pm on weekends. Though not a pro, I am glad to have these rinks easily accessible to students and ready to keep practicing (after falling a total of six times...). It's a great way to spend a brain break, some time with friends, and truly feel the Hanover cold. Don't feel like skating? No worries! There are fire pits and seating around the rinks as well so you don't have to feel like you're missing out! 

No. 2

Studying Around Campus

Okay, think what you want, but I have fun (sometimes stressful fun) studying in random spaces around campus. Though usually my dorm's common room (pictured above), I  have been taking adventures to new locations around campus. There are more available study spots, such as academic buildings, the Cube, the Hop, and the Collis Center. My favorite spot of all time would have to be the East Reading Room in Baker Library! With each location varying their hours, I never feel deprived of a good study space. Some buildings, such as Collis, even offer private group study spaces! Because, you know what they say, two brains are better than one. 

No. 3

Living it Up At West House Virtual Events

Of course, I had to represent the West House in one way or another.  But while we have been hosting events in-person, we have been doing a multitude of fun, virtual ones as well! These include playing Among Us, Murder Mystery, Scattegories, friendship bracelet making, and more! We're even shipping the bracelet making materials and some merch to those off-campus so that we can all feel that West House joy. Near or far, I always feel connected to my house community, even if it is by hunting them down one by one in a virtual spaceship...  

Since our release from quarantine, students have been able to visit various parts of Hanover as long as they followed all COVID-19 guidelines, of course. From the popular Lou's Diner or the Still North bookstore, there are quite a few locations to keep you busy right on Main Street, right across from the Green! One particular location that caught the attention of the majority of campus was the new bubble tea shop that opened right on this street. With overwhelmingly positive reviews, we can add 4U Bubble Tea to the list of "must-trys" for Dartmouth Students.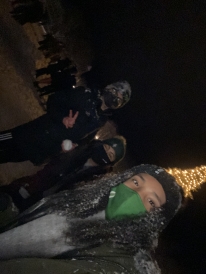 Sometimes, the virtual format of school can make us feel a little more sluggish than usual. Here are there ways I stay motivated at Dartmouth!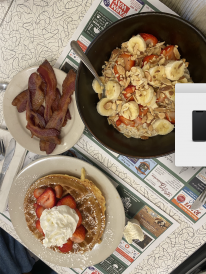 From farmer's markets to Collis stir fry to weekly house events, there are a lot of food options at Dartmouth.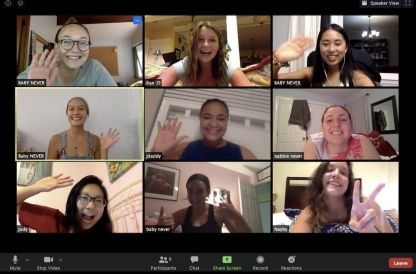 Despite how long it's been since I was physically on campus, my sense of belonging as a Dartmouth student has never wavered.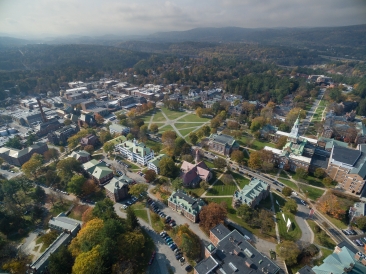 The Dartmouth Center for Social Impact (DCSI) is a hub for students seeking community service opportunities.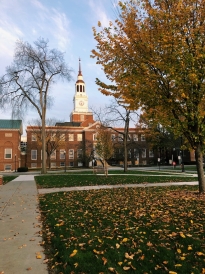 Looking back on my college search process, I remember really wanting to meet students to try and get a sense of the school's culture. To help you guys out, I decided to interview a couple '24s to help you guys get a sense of Dartmouth!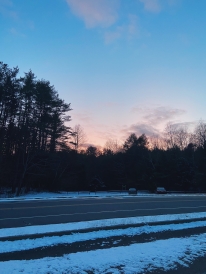 No freshman year is perfect, and I'm reflecting on a few learned lessons that I wish I knew before attending Dartmouth.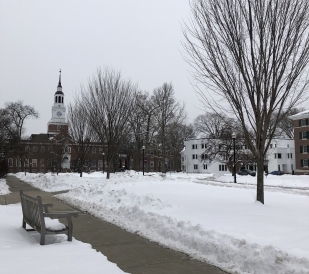 Snow, snow, snow, and more snow! Although my courses have definitely been difficult to manage, I have still been able to participate in some ~cool~ activities and admire winter in Hanover.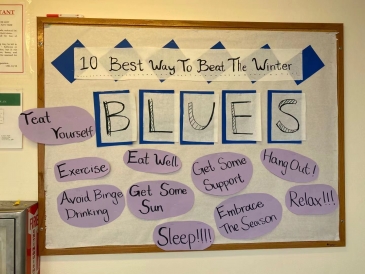 I was attracted by the opportunity to engage with first-year residents and shape their Dartmouth experiences, in addition to working with other UGAs and staff who shared my interest in helping others.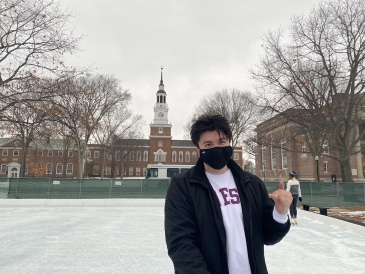 After almost a year off-campus, I came back to campus committed to the winter experience and I am simply loving it.