« All Posts by this Blogger
Things to do during Winter Term!
Oh, Winter term. With Hanover snow fall and classes heading full steam ahead, I decided to show you how I'm spending my time! As a student on campus this term, I get to experience some new additions that the college added to enhance our social and academic lives. Let's take a look! 
No. 1

Skating on the Green

Let's take a look at two new additions to our famous Dartmouth Green: the ice skating rinks! There are now two portable ice rinks, welcome to be used by any on-campus Dartmouth student with their student ID. And what's the best part? It's free! We can head on over as many times as we want throughout the term. There are free skate rentals available for students, or you can feel free to bring your own. The rinks operate from 1:00 pm to 8:00 pm on weekdays and from 9:00 am to 5:00 pm on weekends. Though not a pro, I am glad to have these rinks easily accessible to students and ready to keep practicing (after falling a total of six times...). It's a great way to spend a brain break, some time with friends, and truly feel the Hanover cold. Don't feel like skating? No worries! There are fire pits and seating around the rinks as well so you don't have to feel like you're missing out! 

No. 2

Studying Around Campus

Okay, think what you want, but I have fun (sometimes stressful fun) studying in random spaces around campus. Though usually my dorm's common room (pictured above), I  have been taking adventures to new locations around campus. There are more available study spots, such as academic buildings, the Cube, the Hop, and the Collis Center. My favorite spot of all time would have to be the East Reading Room in Baker Library! With each location varying their hours, I never feel deprived of a good study space. Some buildings, such as Collis, even offer private group study spaces! Because, you know what they say, two brains are better than one. 

No. 3

Living it Up At West House Virtual Events

Of course, I had to represent the West House in one way or another.  But while we have been hosting events in-person, we have been doing a multitude of fun, virtual ones as well! These include playing Among Us, Murder Mystery, Scattegories, friendship bracelet making, and more! We're even shipping the bracelet making materials and some merch to those off-campus so that we can all feel that West House joy. Near or far, I always feel connected to my house community, even if it is by hunting them down one by one in a virtual spaceship...  

Since our release from quarantine, students have been able to visit various parts of Hanover as long as they followed all COVID-19 guidelines, of course. From the popular Lou's Diner or the Still North bookstore, there are quite a few locations to keep you busy right on Main Street, right across from the Green! One particular location that caught the attention of the majority of campus was the new bubble tea shop that opened right on this street. With overwhelmingly positive reviews, we can add 4U Bubble Tea to the list of "must-trys" for Dartmouth Students. 
Dartmouth is a very outdoorsy place. However, you don't need to be involved with any outdoor clubs to fully experience the outdoors Dartmouth and the surrounding area have to offer. Sometimes, you just need a free day and some friends!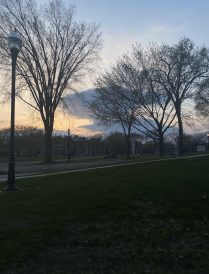 As I navigate a virtual senior spring term, I'm taking account of all of the fun ways to enjoy this term. Here's a list of three of my favorite spring activities!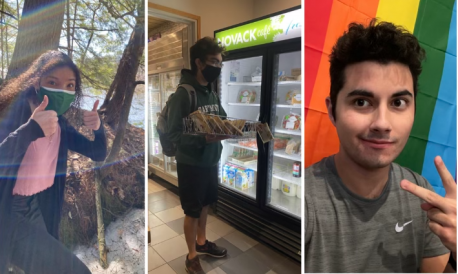 Today, I decided to walk around campus and asked my friends what their favorite aspect about Dartmouth is!

With decision day approaching, I decided to transport back to a year ago and share why I chose Dartmouth over other schools.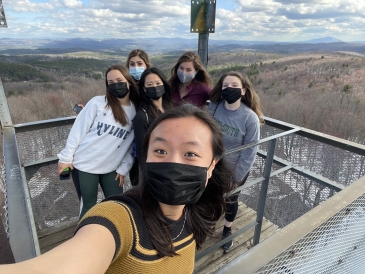 Dartmouth is home to a diverse range of students that will become your lifelong friends. For this blog post, I thought I'd interview a few of my fellow '24s to give you a glimpse into the crazy awesome people that make Dartmouth, Dartmouth!

In terms of fears about going off to college, I've noticed some recurring themes, both from my conversations with '25s and from my own experience. Read on to see my responses to some frequent questions and concerns!

As a senior, especially during times of COVID-19, there is a lot of uncertainty in my life and those of my friends.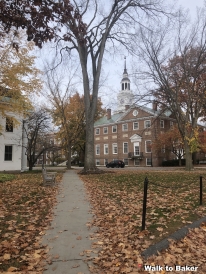 Because of the pandemic, visiting the College is not possible and can make the process of choosing a college more difficult. Therefore, I thought I would post several photos of what Dartmouth looks like to get a sense of the environment.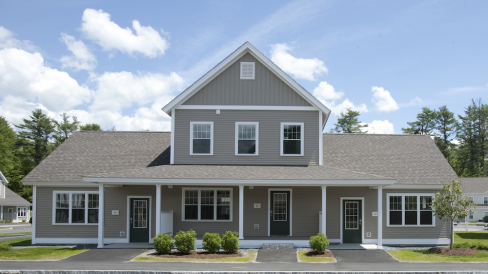 For most of my time at Dartmouth, I've been lucky enough to live on campus. Though that's all changed now that I've moved off campus to West Lebanon (or West Leb) and am now living with two graduate students.