You are here
« All Posts by this Blogger
Un Poco Loco for POCO
POCO (People of Color Outdoors) is a sub-club of the Dartmouth Outing Club (DOC), the oldest and largest collegiate outing club in the country. It was founded in 2016 and since then has provided a safe space for people of color to enjoy the outdoors. Despite not being very "outdoorsy," I have come to find a community within POCO and have gained a lot by being a member. These are some ways in which POCO has improved my Dartmouth experience!
No. 1

Trips, Trips & More Trips!

The DOC is a large club that is split off into sub-clubs that focus on several different types of activities and host "trips" which can be described as outdoor excursions or activities. There are various sub-clubs that students can participate in such as Women in the Wilderness, Organic Farm, Mountain Biking, etc. POCO doesn't focus on a specific field rather, it brings people of color together to try a variety of different outdoor activities. By being a part of POCO I was able to feel comfortable with a group of people and sign up for trips that have interested me. Through POCO I was able to learn how to ride an e-bike and bike to Gile Mountain where we admired the peak fall foliage. Having never ridden an e-bike, it was a very stressful experience but the trip leaders were very kind and helpful for those that struggled a bit more than others. I was able to meet several new people and enjoy a beautiful view! There have also been trips to bike to the Organic Farm on campus, paddle the Connecticut River and go hiking.  

According to the upperclassmen I have met, "feeds" are club dinners where students can cook up some meals for each other and relax with other club members. Because of social distancing and other regulations, "feeds" look different from before; however, POCO is still making the effort to provide this experience for students. Each week, the social chairs of the club host events where students can meet new people and grab dinner. In one of the "feeds" I attended, we grabbed dinner from FOCO and enjoyed a socially-distanced meal on the Green (the main lawn area for hangouts) while watching the sunset. In another, we played a game of spikeball--a game I had never heard of. Having time to meet up with other club members during the weekend has been a great way to re-energize and get ready for the upcoming week of overwhelming homework assignments. 

No. 3

Building Connections

One of the things I love most about POCO is that the friendships we make in the club extend past the trips POCO leads. We don't meet only during club meetings, several of us have similar interests, are in the same classes, or we stumble upon each other in trips led by other sub-clubs. POCO helps strengthen the friendships we make and offers us the opportunity to build relationships with others. For instance, this past weekend I decided to participate in a canoeing trip with the Ledyard Club not knowing who was attending. To my surprise, a fellow POCO member was participating. It is nice walking around campus and participating in activities where you see familiar faces.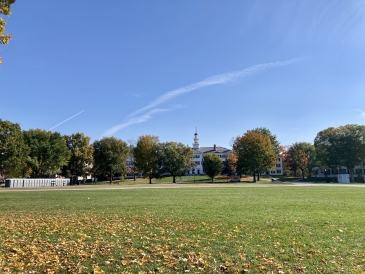 Now that my first term at Dartmouth is coming to a close, what would I write to myself 10 weeks ago when the term began?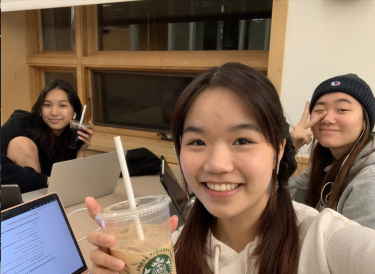 Fall term is over??? Huh??? Let's speed through all my classes this term!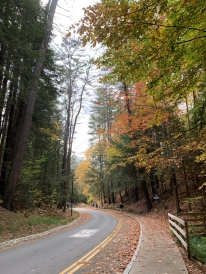 As finals approach and my countdown for winter break, I reflect on my first term here as a Dartmouth student–the traditions, classes, routines, and connections that have defined my first-year fall.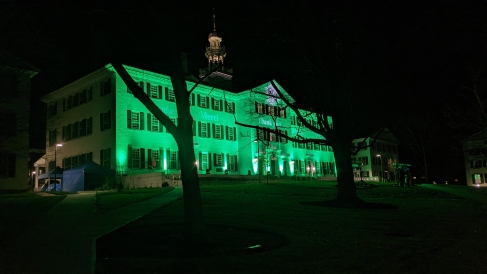 I'm 1/3 of the way done with my Dartmouth career, and I've learned a lot during this term alone. Let's do a recap of the past ten weeks!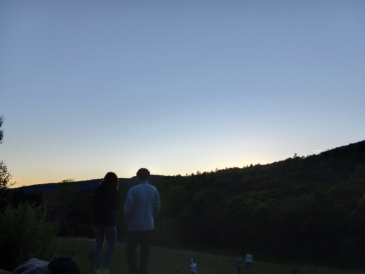 Here is my last blog post for this term, so I wanted to end it on a positive note. Here are the best moments from 22F, my favorite term at Dartmouth so far!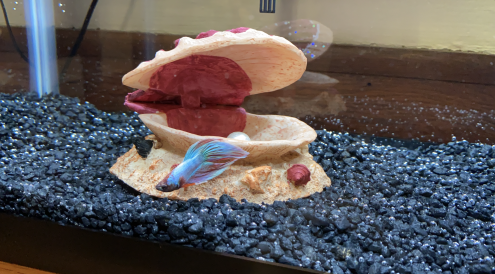 Firstly, the most important update is that last night my friend, Sherry '24, named me as the Godfather to Rory, a one-year-old beta fish.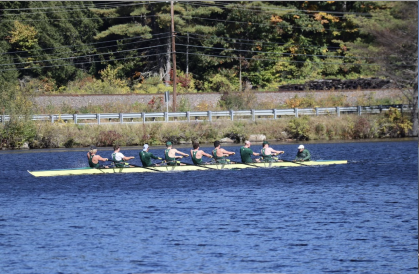 I sat down with my friend Conor to talk about being a DI athlete on the Men's Heavyweight Rowing Team.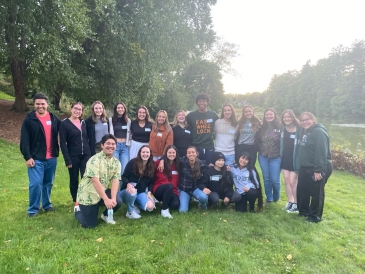 Curious about being Native-American/Indigenous at Dartmouth? Read up on my interview with three '26s Lexie, Liliana, and Keva as they share their experiences and why they chose Dartmouth.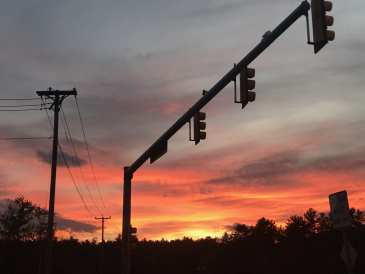 I am writing this blog post as I finish up week 8 of my fall term.