You are here
« All Posts by this Blogger
Un Poco Loco for POCO
POCO (People of Color Outdoors) is a sub-club of the Dartmouth Outing Club (DOC), the oldest and largest collegiate outing club in the country. It was founded in 2016 and since then has provided a safe space for people of color to enjoy the outdoors. Despite not being very "outdoorsy," I have come to find a community within POCO and have gained a lot by being a member. These are some ways in which POCO has improved my Dartmouth experience!
No. 1

Trips, Trips & More Trips!

The DOC is a large club that is split off into sub-clubs that focus on several different types of activities and host "trips" which can be described as outdoor excursions or activities. There are various sub-clubs that students can participate in such as Women in the Wilderness, Organic Farm, Mountain Biking, etc. POCO doesn't focus on a specific field rather, it brings people of color together to try a variety of different outdoor activities. By being a part of POCO I was able to feel comfortable with a group of people and sign up for trips that have interested me. Through POCO I was able to learn how to ride an e-bike and bike to Gile Mountain where we admired the peak fall foliage. Having never ridden an e-bike, it was a very stressful experience but the trip leaders were very kind and helpful for those that struggled a bit more than others. I was able to meet several new people and enjoy a beautiful view! There have also been trips to bike to the Organic Farm on campus, paddle the Connecticut River and go hiking.  

According to the upperclassmen I have met, "feeds" are club dinners where students can cook up some meals for each other and relax with other club members. Because of social distancing and other regulations, "feeds" look different from before; however, POCO is still making the effort to provide this experience for students. Each week, the social chairs of the club host events where students can meet new people and grab dinner. In one of the "feeds" I attended, we grabbed dinner from FOCO and enjoyed a socially-distanced meal on the Green (the main lawn area for hangouts) while watching the sunset. In another, we played a game of spikeball--a game I had never heard of. Having time to meet up with other club members during the weekend has been a great way to re-energize and get ready for the upcoming week of overwhelming homework assignments. 

No. 3

Building Connections

One of the things I love most about POCO is that the friendships we make in the club extend past the trips POCO leads. We don't meet only during club meetings, several of us have similar interests, are in the same classes, or we stumble upon each other in trips led by other sub-clubs. POCO helps strengthen the friendships we make and offers us the opportunity to build relationships with others. For instance, this past weekend I decided to participate in a canoeing trip with the Ledyard Club not knowing who was attending. To my surprise, a fellow POCO member was participating. It is nice walking around campus and participating in activities where you see familiar faces.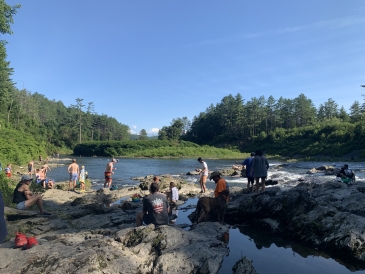 Curious to see what a week in the life looks like during sophomore summer?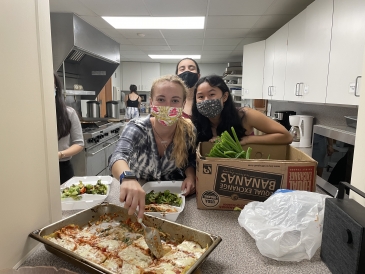 One of my favorite things about being involved in Greek life is the many ways to give back to the community.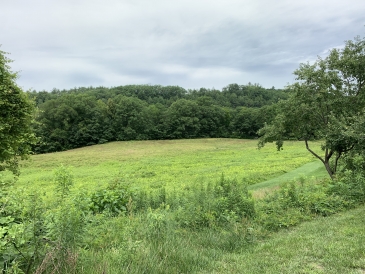 My Sophomore Trips (STRIPS) experience has reminded me of Dartmouth's unique sense of place. How many colleges have their own organic farm?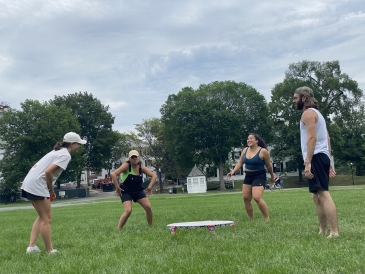 As a member of Dartmouth's Native community, just a few weeks into my sophomore summer, we've been busy revitalizing our community and making Dartmouth, once again, feel like home.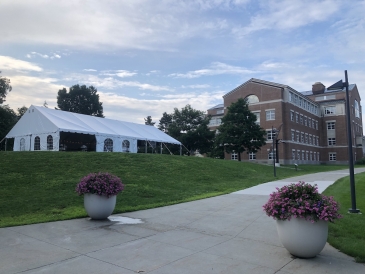 Dartmouth just resumed in-person tours for the first time since the winter of 2020! We had a fantastic opening week of welcoming visitors back to campus to explore the beautiful grounds and meet our fantastic tour guides.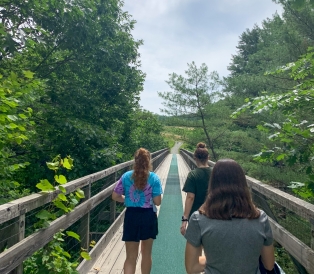 "Sophomore summer" is a short and sweet phrase, but explaining it to my friends and family back home has always been difficult. Let's break it down!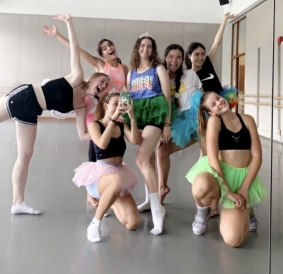 Sophomore Summer is certainly the time to try new things at Dartmouth!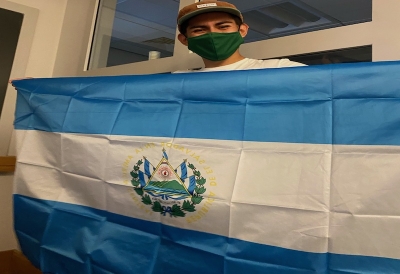 In my time at Dartmouth, I have always felt comfortable expressing my latinx identity. Here's why!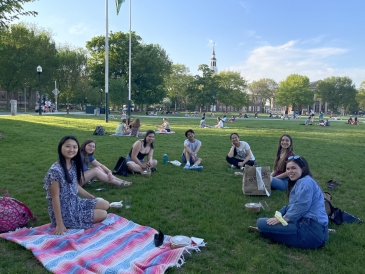 When I entered college, I was super excited to join The Dartmouth news staff, which is, fun fact, America's oldest college newspaper. Journalism is an awesome way to grow as a writer, hear stories, work on a passionate team, and report the truth!