You are here
Fall

Hanover, NH - On Campus

I ended up taking this class for two reasons. First, I needed to fulfill my CI requirement; second, my friend was also taking it. Regardless, it ended up being my favorite class fall term. Professor Washburn is an engaging, spontaneous professor and we studied everything from memes to The Tale of Genji. By the end of the term, I found myself to be a more confident and humbled writer.

Winter

Hanover, NH - On Campus

This was my second time taking a 9 am class with Chen Laoshi. She is understanding, funny, and always eager to help. Even though this was a fast-paced class with daily quizzes, weekly tests, and new vocabulary sets every other day, I became extremely close with my classmates and more excited about learning the language. We ended the term over a feast of dumplings Laoshi prepared!

Spring

Edison, NJ - Remote Learning

Because this term was online, I used my extra time to study a subject that has always fascinated me. Professor Ayubi was incredibly accommodating by allowing us to complete work at our own pace. The most memorable parts of the class were examining anti-Muslim materials during a virtual tour to Rauner Library and exploring Muslim punk rock through the movie Taqwacores.

Summer

Edison, NJ - Remote Internship

My summer plans were derailed due to the pandemic, but Mr. Forbes, a Dartmouth alum, graciously allowed me to intern at his consulting firm. Over the course of two months, I became a master at navigating Microsoft Visio and writing grant narratives. I also lifeguarded the 5am shift (pain) at my local community pool.

Fall

Edison, NJ - Remote Learning

Students at Dartmouth say ENGS 12 will change your life, and I'm one to agree. Professor Robbie helped me rethink and redefine my approach to creativity and radical collaboration. After the class, I became involved in the design community, participating in the Designation, 3 Day Start Up, and Tuck's entrepreneurship program, TuckLAB. I'm even a TA for the class now—oh, how the tables have turned!

Winter

Edison, NJ - Remote Internship

In hopes of studying abroad, I declared a five-year d-plan. I'm still a '23 at heart, but I'll be graduating with the '24's. I ended up working at my local newspaper, TAPinto News, and continuing my linguistics research with Professor Donahue.

Spring

Edison, NJ - Remote Internship

With the help of the Magnuson Center, I landed an internship at Q30 Innovations, a medical device company. As a law development intern for Mr. Greene, a Dartmouth alum, I compiled a 20-page patent portfolio and provided recommendations for FDA clearance. I also took part in two Rocky programs, RGLP and MLDP.

Summer

Hanover, NH - On Campus

Professor Dorsey is by far my favorite Dartmouth professor. He hosted in-person office hours every Friday, where we talked about anything from Japanese healthcare to craft beer to our personal lives. The class was an absolute blast, in which we dissected comics and listened to Japanese folklore. Class highlights included a field trip to a nearby Japanese Zen garden and a zoom call with Japanese folklorist Nakagawa Goro.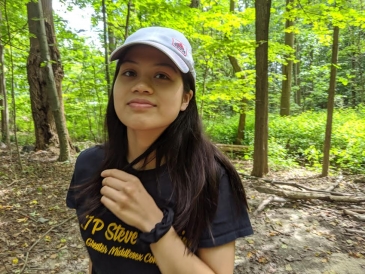 Who Am I? A Plant Mom
My name is Diana, and I hail from Edison, NJ, a large town known for its cultural food and home to the Thomas Edison Memorial Tower.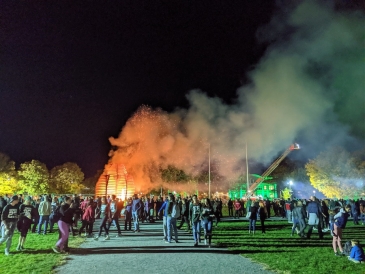 Happy Hoco
Week Four—with three midterms—was my most stressful yet at Dartmouth. However, when I finished my last exam on Friday afternoon, I was beyond excited to begin Homecoming Weekend.
Simply Trips
Dartmouth has a pre-orientation tradition of taking hundreds of incoming freshmen into the wilderness for several days for a program we call First Year Trips.
Pages