« All Posts by this Blogger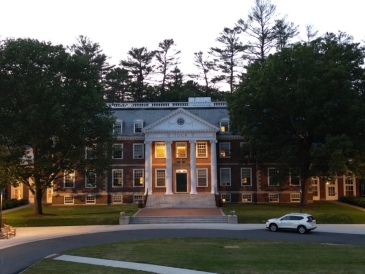 Sophomore Summer as a Junior?
Hello friends, 
Wow, it's been a while. Although I have been taking classes this year, I haven't written for the blog for two terms! For those of you who haven't met me yet, I took a gap year during the pandemic to explore different career paths. So while I should be a junior, I'll be joining the sophomores on campus this summer and graduating with the Class of 2024. 
However, my time on campus this summer is shaping up to be slightly different from last year. For one, all of the pandemic protocols have been lifted. Sophomores are back into the swing of things, listening to live music at Collis and frequenting Scoops, the new ice cream shop in town. Another major shift from last summer is that I won't be taking classes with the rest of the sophomores. Instead, I'll be participating in a Dartmouth fellowship called the Paganucci Fellows program!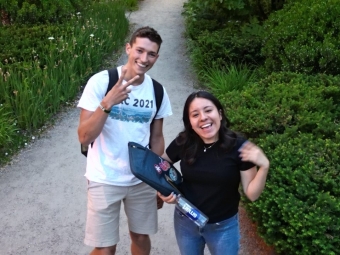 The Paganucci Fellows program seems to be quite popular among my fellow blogging team. You can also read about Colleen O' Connor's ('19) and Shuyi Jin's ('23) takes on the experience. In essence, I will be spending the next two months working on a climate consulting case with the Tuck School of Business. However, before diving into the case, the fellows and I have been hard at work completing the Tuck School of Business Bridge Program, also called Tuck Bridge.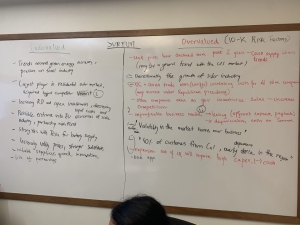 Tuck Bridge is a three-week business program that involves coursework in accounting, finance, macroeconomics, strategy, and communications. Tuck Bridge was definitely much more intensive than I anticipated. We had daily classes from 8 a.m. to 5 p.m. and study sessions from 6 p.m. to 9 p.m.. In the final week of the program, we also completed a company valuation of Sunrun, the largest residential solar panel company in the United States. Overall, Tuck Bridge was a rewarding experience, allowing me to sharpen my business acumen and become a mini-expert on the solar industry. I'm really grateful to be a Paganucci Fellow this summer and to take you along my second sophomore summer journey.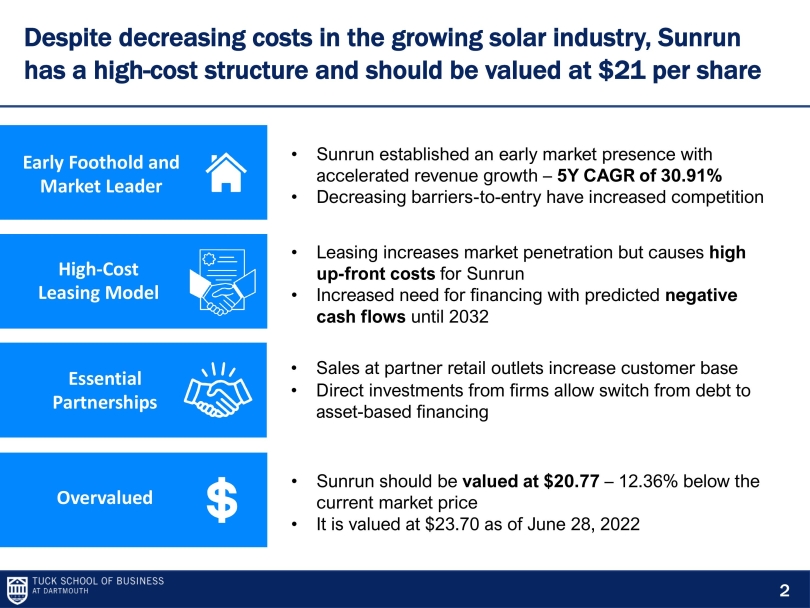 Yours truly, 
Diana