« All Posts by this Blogger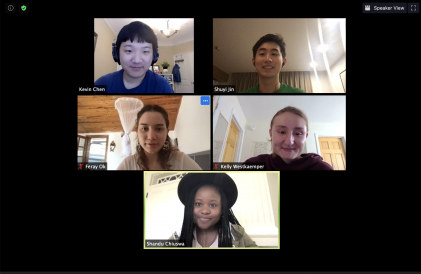 A Partnership between Dartmouth Undergraduates and Peru Champs
Earlier this summer, I enjoyed participating in the Tuck Bridge program, which I wrote about here. After enjoying a short break, I'm once again getting involved with Dartmouth's Tuck School of Business through the Paganucci Fellows Program, which gives a group of undergraduate students the opportunity to engage in a paid consulting project with an international non-profit organization. As someone who's not sure about what I want to pursue professionally after Dartmouth, getting involved with Tuck and engaging in programs such as the Paganucci Fellowship and Tuck Bridge helps me gain insight and direction into my goals post-Dartmouth. Also, it's a lot of fun to apply the skills I've taken in the classroom and gain some real-life work experience!
This year, the Paganucci Fellows are working with Peru Champs, an NGO from Peru who helps promising children go to school by awarding scholarships. I'm currently one of six Paganucci Fellows with two students from each of the '24, '23 and '22 classes (rising Sophomores, Juniors and Seniors). We come from all over the world, and it's been great getting to work with these people who share similar interests as me. Although it's been hard to come together as a team over Zoom, we've bonded over countless informative interviews, client meetings and team debriefs. It's also been great to have Professor Pierson as a mentor for the team, who is a Professor of Management at Tuck. Through this project, I've picked up a lot of real-life skills that I can apply to whatever career I decide to pursue, while also making some great connections. Furthermore, it's been great learning about the inspiring work of Peru Champs, who was started by a Tuck alumnus!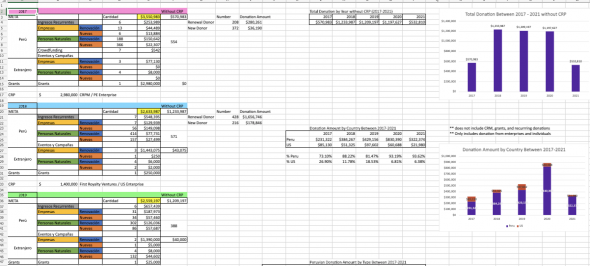 In a few weeks, we'll be presenting our final project to Peru Champs, which will be centered around helping the NGO develop a telemarketing operation. In the past few weeks, I've applied a lot of the quantitative skills I've taken from my STEM classes and research projects, while also getting to use the qualitative skills I've developed through small classroom discussions. Of course, I've also picked up a few new skills through this project. I've learned how to run analyses on Excel, how to get the most out of interviews, and how to create and present some beautiful PowerPoint slides! While I came to Dartmouth because I connected with the school's liberal arts curriculum, it's the unfortunate reality that every college student must start a career at some point. It's been difficult deciding what I want to pursue, but opportunities such as the Paganucci Fellowship have given me a taste of what working in the non-profit or consulting sectors would be like. I've really enjoyed seeing what kind of work I like to do, and what kind of work I would want to stay away from in the future. Stay tuned to find out how the project goes!