You are here
« All Posts by this Blogger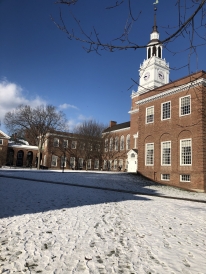 Course Selection Scaries
Being asked to select courses in the middle of week nine is certainly a daunting task. During orientation week at the beginning of the fall term, we were given a day of open houses to explore the various departments at Dartmouth. The timetable already showed the number of spots open in each class given that seniors, juniors, and sophomores had already selected, and we picked our top three courses with that information available. Emails came out once the selection period had closed with the courses that we had gotten into based upon the randomized lottery for class spots. Luckily for me, I was able to get into all three courses that I had signed up for! Government 5, Introduction to International Politics, had 60 spots saved across the three sections for first years, and I had been able to grab one of the coveted spots. History 9.01, The Americas from Invasion to Independence, was capped at around 20 people, but only 12 of us had signed up for the small, discussion-based class. Biology 2, The Human Body, had no cap on the number of students that could enroll, enabling me to grab a spot in the lecture along with 69 other students from various years. 
Course selection for winter term opened during week eight, and all freshmen, sophomores, juniors, and seniors, were given around a week to pick our top three classes. One of the requirements for freshmen is to partake in Writing 5, an introductory expository writing course with a number of different themed sections, during either fall or winter term. I was automatically assigned to take it during the latter and had my eye on the Supreme Court themed section with Professor Julie Kalish that my sophomore friends could not stop raving about. For my second course, I was planning to enroll in Public Policy 5, Introduction to Public Policy, with Professor Charles Wheelan. The class is a prerequisite for applying for the Government department's first year fellows internship program in Washington DC. For my third course, I had my eyes on Earth Sciences 15, a lab-based course taught by Professor Meredith Kelly centered around exploring what drives climate change in the 21st century. 
I was so sure that I had submitted my top three course choices when the selection period closed, yet when courses were released, I realized that I had forgotten to press "submit" and none of my course selections had been processed. I was devastated. Although all 16 spots for the climate change course I wanted to sign up for were not taken, both the 11am and 12pm sections of Public Policy 5 and the Supreme Course Writing 5 course were completely full. 
At midnight on November 15th, course add/drop period opened up —and I was ready. My fingers had never moved so quickly as they did when I saw a spot open up in the Supreme Court class as the enrolled total dropped from 16 to 15. How had I gotten so lucky? And then two spots opened up in a section of Public Policy 5. What were the chances?! I grabbed a spot in Earth Sciences 15 and by 12:03 had all three of my top classes. 
Winter term, I am ready for you! Course selection can be a stressful time, but even after making the ultimate error of not selecting any courses in the first place, I still managed to grab spots in all three of the classes I wanted. And that's the beauty of going to a small college — you can usually get into the classes that you want to. The lottery system won't always assure that you initially grab spots, but the add/drop period will usually provide you with an opportunity to slide into that seminar or lecture you always wanted. On top of that, when classes start, professors sometimes make exceptions and overfill sections with un-enrolled students that show up to their class on their first day. 
I am so stoked for the coming term! Stay tuned to see how these classes end up going!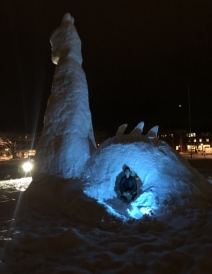 I was especially excited to learn that I would have a lot of control over my academic schedule this term, and I'm here to walk you through what that looks like for me!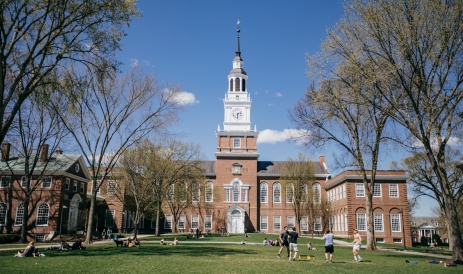 I'm starting my second year at Dartmouth, and I'm still really quite lost. But in a good way. And even then, I'm lucky that there are people here to help me along the way.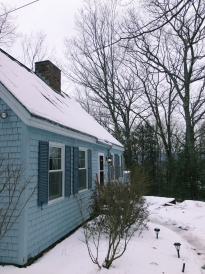 Winterim has zoomed by and I'm so ready to begin a new term, probably filled to the brim with classes, extracurriculars, and lots and lots of skiing, but—first—I'll give a little bit of info what I did over winter break.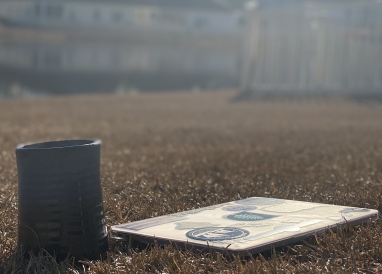 This winter, I will resume classes on campus again -- a little older, a little wiser, and yet no less excited to fall countless times while attempting to ice skate. Upper Valley winter, here I come!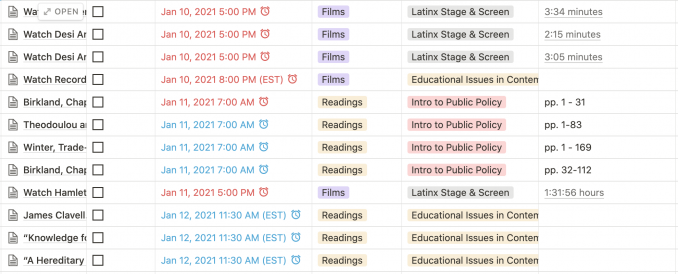 Happy new year! Read all about my first impressions of my winter classes after the first day of classes. Accompany me to see how my opinions may change by the end of the term!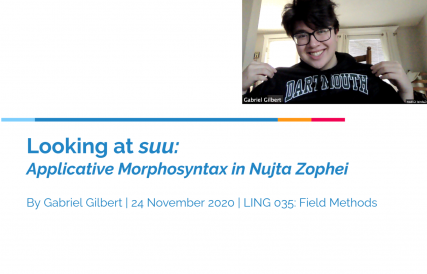 Over the course of my sophomore fall, I had the opportunity to take a linguistics field methods class. During the course, we had the one-of-a-kind opportunity to study the Zophei language from Myanmar!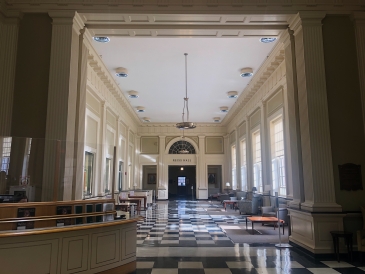 Since Dartmouth is on a fast-paced quarter system, students are constantly soaking in new information. Let me take you through a day in my life preparing for my Education 1 and Econ 1 midterms!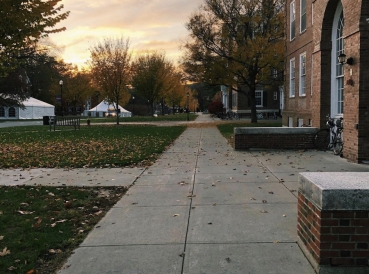 Finding pretty places to power through schoolwork has definitely made my Dartmouth experience better, and—luckily for students—there's no shortage of beautiful places on campus.

As a senior, this is my last winterim, and I plan on making the most of it! Winterim is a break between fall and winter term that spans six weeks (or Thanksgiving to New Year's).