You are here
Fall

On Campus

For my first term at Dartmouth, I had a lot of fun exploring different courses/areas of study that piqued my interest—EARS 14 is a perfect example. This course in particular was very friendly to new students. I had a lot of fun analyzing the ways in which Earth's weather system works, everything from the tornado and climate labs to black lightning and supercooled ice. Professor Osterberg made the course extremely fascinating and personable! I'm extremely glad I took this course and recommend it to anyone interested in Earth Science.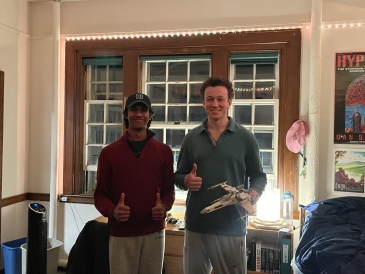 First-Year Housing at Dartmouth
Coming in as a first-year student, I'll admit, I was fairly nervous about Dartmouth's random roommate system (as well as some other things)—let's talk about my experience.
Pages