« All Posts by this Blogger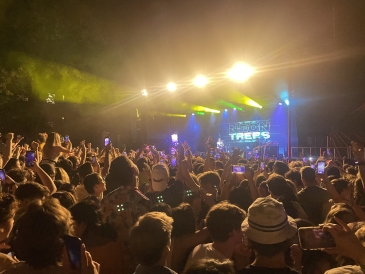 Green Key & My Favorite Month of The Year
With a history of associating the month of May with things like summertime joy and blooming plant life (and now Green Key), May is without a doubt my favorite time of the year. Though I may have a biased view—May is also my birthday month. 
All jokes aside, May and springtime in general is objectively a great time of year, and I now know that May is also a great time of year on Dartmouth's campus; this past weekend I experienced my first Green Key! For those who don't know, Green Key is a popular music festival/event on campus that takes place every spring term. The weekend typically starts with an accumulation of various student bands and a campus-wide block party on Dartmouth's famous frat row—here is a picture of me at the block party: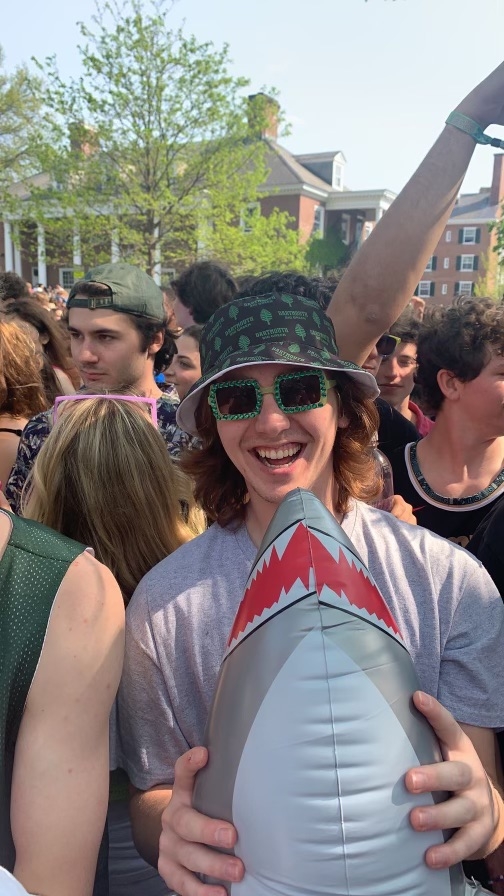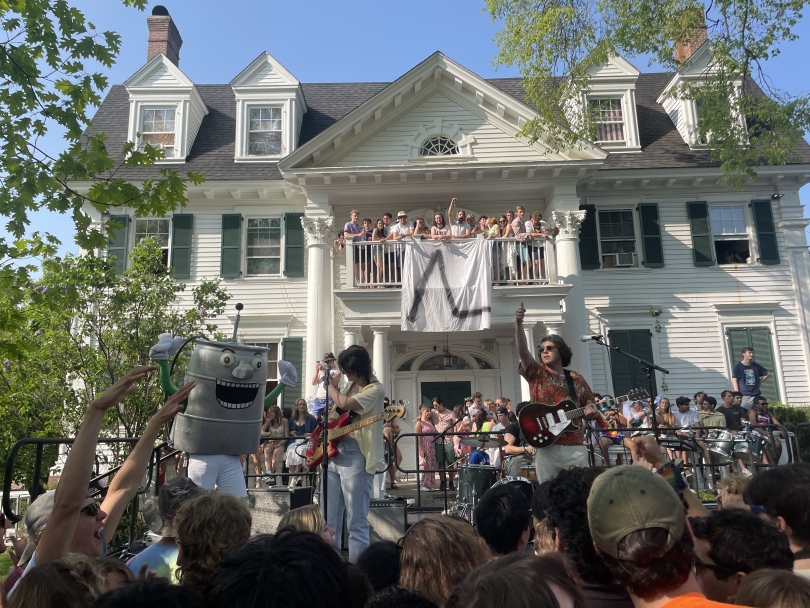 After the block party, there's usually a large concert that the college puts on with at least one well-known/large band, this year we had Neon Trees who are famous for their song Everybody Talks (the description and image of this post). On top of the campus block party and large concert, this year, there were other musical events scattered around campus over the course of the weekend as well. Unfortunately, I couldn't make all of the events this year, but I enjoyed my time at the ones I could attend.
Green Key is probably the last major event/tradition I'm going to experience on Dartmouth's campus as a first-year student, and while I'm sad to be almost done with my first year of college, I have a lot to look forward to in the coming years of my time here at Dartmouth. I'm currently in the process of selecting my courses for next fall (info on that soon), and on top of that, I'm starting to think about potentially joining a fraternity!
Overall my Green Key experience was really enjoyable, and it's made me start to reflect pretty hard on all that has happened during my first year of college as well as what it means to be a Dartmouth student. In my next post, I hope to touch on those ideas more, along with a brief update on my summer plans and fall course load. Stay tuned!
Your friend,
Garrett