« All Posts by this Blogger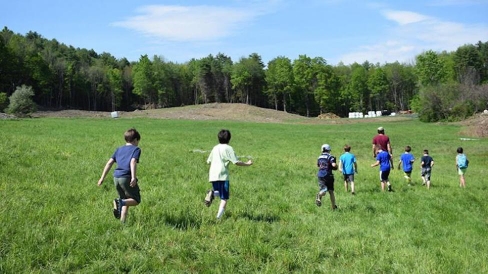 Community Service in the Upper Valley
Recently, I was asked about community service and volunteering at Dartmouth, so I thought I would write about my experiences on campus. For those that don't know, Hanover is a part of a broader community called the Upper Valley, which ranges across the Vermont-New Hampshire border. In my experience, the Dartmouth community is quite good at recognizing the privilege we have within the Upper Valley. So, there are a ton of ways to get outside of the college bubble.
Most of the community service I've done on campus has been organized through the Dartmouth Center for Social Impact. Through the Center, I've participated in America Reads, a SIP (more on that later), and recently applied for a summer internship grant. The Center for Social Impact is an awesome resource on campus because the staff works hard to strike a good balance between student leadership and professional help. A lot of times in college, it can be difficult for individual students to execute an idea from start to finish because our schedules are so busy.
The DCSI is helpful in that the staff can offer guidance and support in getting programs off the ground, but also empowers students to take ownership over their community service. For example, the program I am most involved in, America Reads, is supported by DCSI staff, but the director is a student. Through America Reads, I go into elementary schools in the Upper Valley and work with young readers. Volunteering with kids is a great way to put my classes into perspective because kids have a unique way of keeping me grounded.
The DCSI also supports Social Impact Practicums (SIPs), which are classes that focus on applying learning to help the Upper Valley community. For more about my experience with SIPs, check out this blog post!
Volunteerism takes many forms on campus that go beyond my experience with the DCSI. Many of my friends are involved with philanthropy through Greek life or other extracurriculars. Dartmouth is also a super politically active campus (especially during the NH primary), so student activists play a large role on campus.
Whether you're looking to work on sustainability efforts, tutor kindergarteners, or support the elderly, there are a ton of opportunities to give back at Dartmouth. And, more importantly, there are a ton of people willing to support you along the way!